Channing Tatum and Sandra Bullock Star in This Upcoming Rom-Com
Channing Tatum and Sandra Bullock are making waves on the set of their new rom-com.
A rom-com wouldn't be the same without those endearing puppy-dog-eyed moments. A new romance project has been in the works, and it's starring Sandra Bullock and Channing Tatum. Most recognize Bullock from Speed, The Blind Side, and Gravity; others know Tatum from Step Up, Magic Mike, and 21 Jump Street. However, these two have several rom-com movies on their resumes.
Bullock and Tatum will star in a new film set for an April 15, 2022 release date. Let's find out more about the new dynamic duo's project.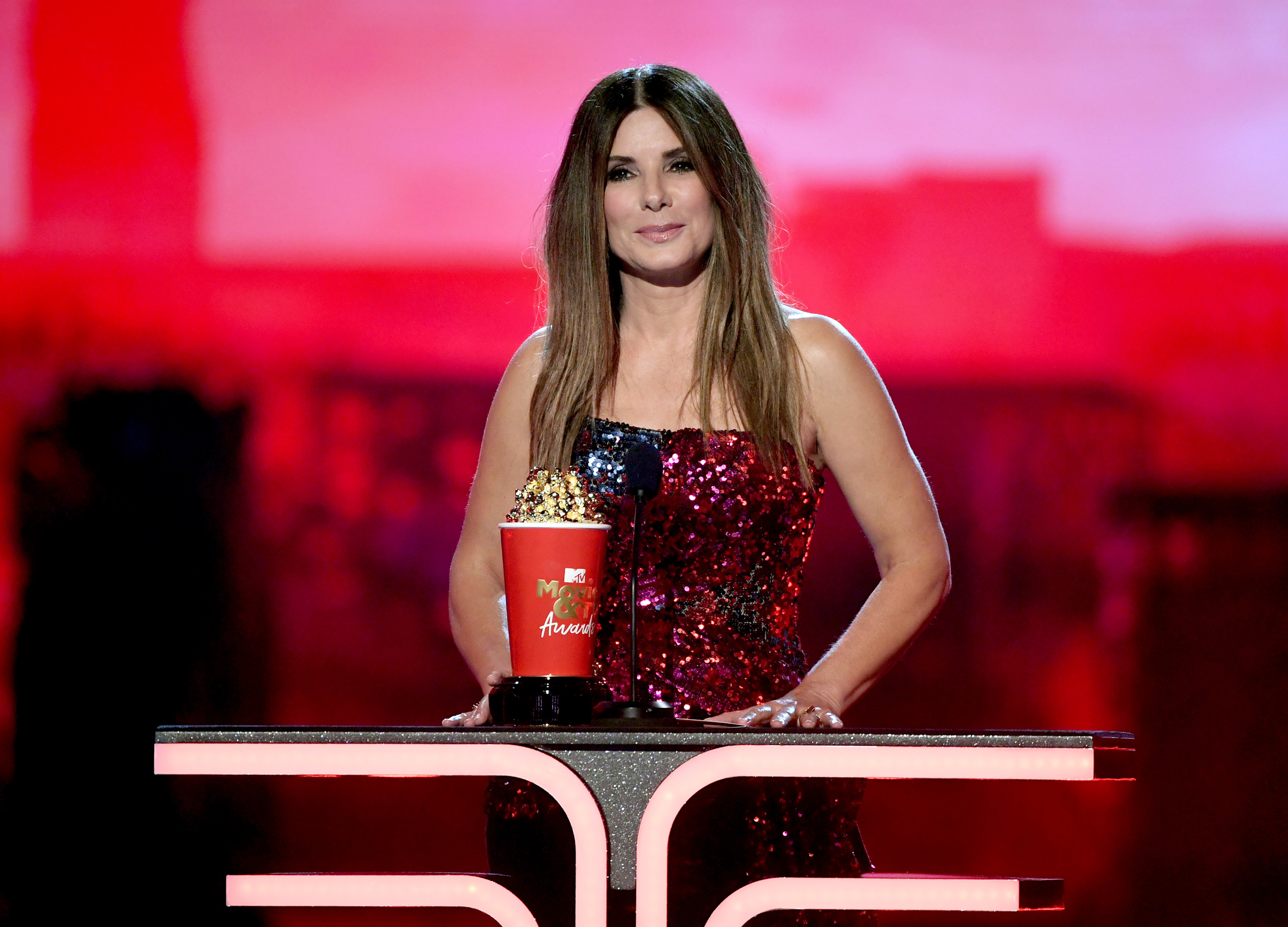 Bullock and Tatum were in several romance movies
Avid romance fans know Tatum's and Bullock's films. Tatum is seen in 10 Years and The Vow. But most fans remember him from Dear John. Tatum portrays Army Sergeant John alongside Amanda Seyfriend, his love interest. The two embark on a difficult journey of love and deep heartbreak in the Nicholas Sparks-based drama.
The Gravity actor is famous for her action-packed yet heartfelt role in Miss Congeniality. The early-2000s flick is one of her highest-grossing releases. However, her most well-known rom-com is The Proposal with Ryan Reynolds.
Bullock portrays Margaret, a loathsome and crude editor-in-chief who blackmails her employee, Andrew (Reynolds), to marry her. Without a legal marriage, the character risks deportation to Canada. The two learn about one another, and Andrew sees more to Margaret than anyone else has (literally, in one scene).
What is their new movie about?
The actors are starring in The Lost City of D. Bullock will play a romance novelist on a book tour with her cover model (Tatum). She somehow gets involved in a kidnapping attempt, and they both end up in an action-filled adventure.
The film also involves a cast of familiar faces. Daniel Radcliffe is best known as the titular character in one of the most popular franchises, Harry Potter. Since his wizarding days, Radcliffe has starred in multiple projects such as The Woman in Black and Now You See Me 2.
Oscar Nunez, a fellow alum from The Proposal, is also in the story. The actor is set to star in Disenchanted, the sequel to Enchanted.
Brad Pitt has a cameo role in the funny flick. The actor was seen in Ad Astra and Once Upon a Time in Hollywood. He has multiple upcoming projects, including the Marilyn Monroe biopic, Blonde, and Bullet Train alongside Bullock.
Channing and Bullock wrapped the film in August 2021
According to Tatum's social media, he and Bullock wrapped filming The Lost City of D in mid-August 2021. The video was directly from the set. Fans are curious about the underwater scene between the two assumed love interests.
Bullock is seen yelling "No!" as Tatum carries her to the water in a backward fall. "Alright, everybody in!" Tatum yells, supposedly to the rest of the crew, to join them in the pool. The castmates appear friendly as they embrace in a celebratory hug.
The White House Down actor calls her "Sandy," as most of Bullock's former co-stars and friends have. He has posted a few moments from their time on set together. In May, Tatum jokingly wrote on Instagram "This is no fun…no fun at all!"
Originally, another rom-com veteran was supposed to be in Tatum's place. According to Variety, Ryan Reynolds was a possibility. This would have been a reunion for The Proposal; nevertheless, fans are ecstatic to see Tatum working with Bullock.
Related: Sandra Bullock and Brad Pitt Have Never Starred in a Movie Together Before 'Bullet Train,' Believe It Or Not