Channing Tatum Wrote a Book for His Daughter Because She Was 'Self-Conscious' About Her Clothes
Channing Tatum added children's book author to his list of credentials. The star was inspired to write the story after an experience of his daughter's.
Actor, director, and producer Channing Tatum added another credit to his already impressive resume: author. In 2021, the famous actor published his first children's book inspired by his daughter, Everly. Not only did it take off, but there's more to come from him as an author. Learn why Tatum wrote the book and what else he has in the works. 
Channing Tatum wrote the book 'The One and Only Sparkella' for his daughter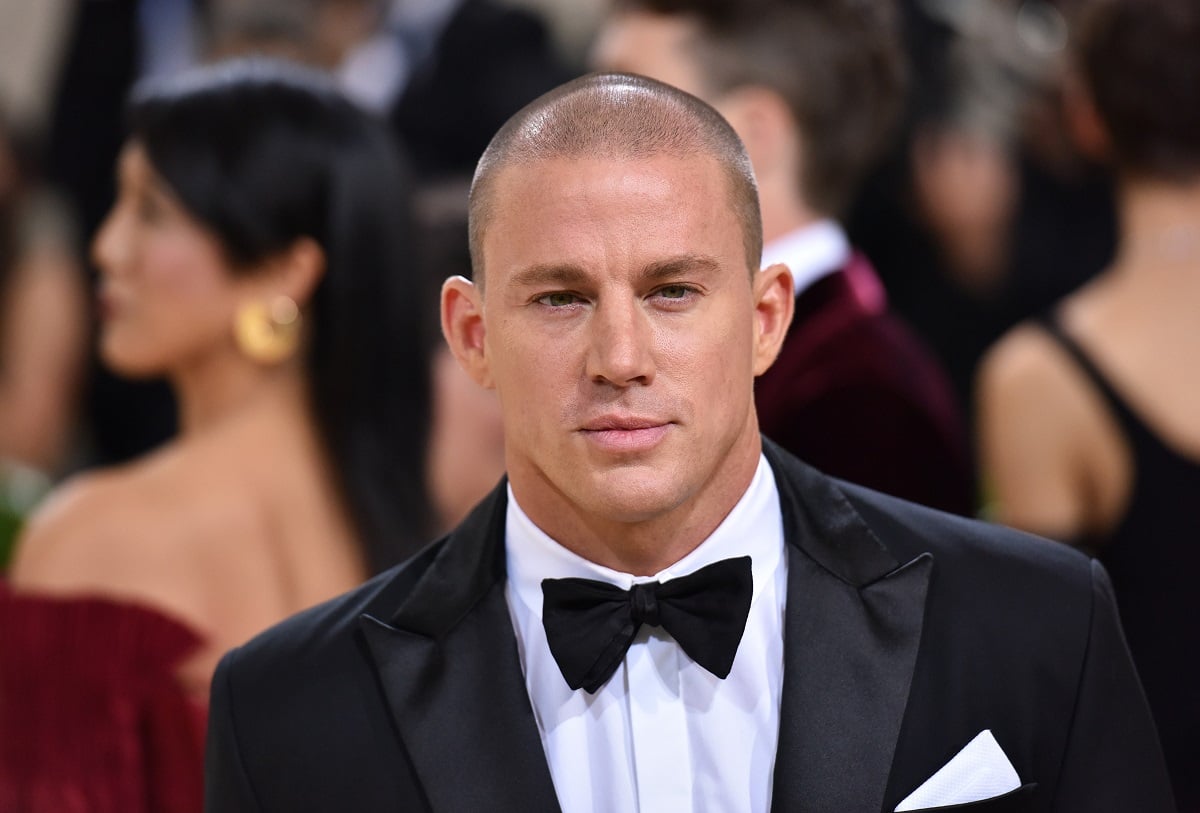 In 2021, Tatum published a children's book called The One and Only Sparkella. The book was inspired by his daughter, Everly. He shares Everly (whom he also refers to as "Evie") with his ex-wife, Jenna Dewan.
"I wrote a story about my daughter going to school for the very first time and becoming self-conscious about how brightly she dressed," Tatum told BuzzFeed in 2022. "It kind of turned into something a little bigger than what I imagined it would be."
The One and Only Sparkella is personal for the G.I. Joe: The Rise of Cobra star. "My daughter loves it," he continued. "All the jokes and the inside jokes we have naturally made it into the actual story."
Tatum is writing a sequel to the children's book
People revisited Tatum's new writing career later in 2021 after The One and Only Sparkella became a New York Times bestseller. The actor explained that the second book, The One and Only Sparkella Makes a Plan, will release in May 2022.
In an email to the publication, Tatum said the inspiration for the second book was "a little stop and start." He delved deeper into his daughter's school experience and found he wanted to create a second book in the same universe. In it, the father and daughter learn from each other.
Whereas the first book was about how the pair handled things they weren't sure about, the second book depicts them teaching each other.
"It's about changing your perspective when things have not gone how you have wanted them to, how do you adapt, how do you change?" Tatum explained.
Where Tatum's inspiration came from 
While writing the book, Channing Tatum discovered, as a father, the importance of going into his daughter's world and making a connection. He said if it meant painting his nails or wearing makeup or a tutu, he didn't care. 
"I was really nervous when I became a single dad, and having to raise a little girl, not being able to have the resource of a woman there to be able to lean into how to relate to her as she grows up," he told People.
He credits the coronavirus (COVID-19) pandemic with allowing him to spend more time with Everly outside. "It really just made me understand how incredibly blessed I am," Tatum added.
In addition to writing books with Evie, Tatum continued his other careers over the past couple of years. He directed his first film, Dog, in which he also starred. And he began preparing for the third film in his popular franchise, Magic Mike's Last Dance.