These Characters Got Their 'Second Chance' in the 'High School Musical: The Musical: The Series' Season Finale
High School Musical: The Musical: The Series gave several characters a second chance, especially during the season 2 finale.
[Spoiler Alert: This article contains spoilers from the Disney+ original series.]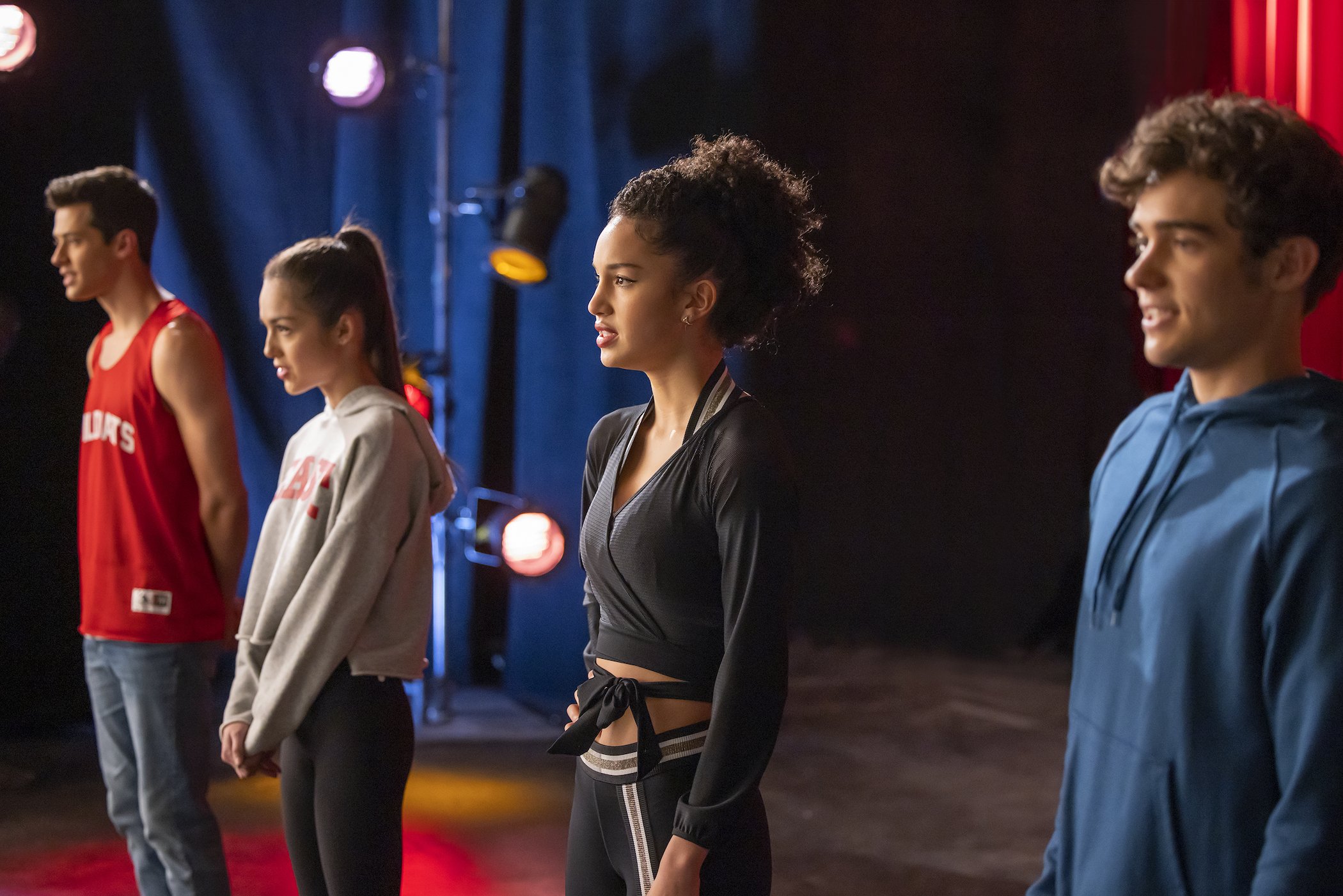 Ricky and Nini gave their relationship a second chance during 'High School Musical: The Musical: The Series'
By the end of season 1, Ricky and Nini were back together, giving their relationship a "second chance." However, as this new season progressed, Nini realized she was after something different.
She wanted to pursue her music without any restrictions from her boyfriend. Ricky was clinging on to the past. As a result, this couple broke up and realized they were on the exact same page about doing so.
During the finale, Ricky gave the North High student, Lily, a second chance. Despite her reputation in the East High drama department, Ricky phoned Lily from the pizza parlor. At the same time, Nini called a music producer with hopes for furthering her songwriting and internet fame.
EJ and Gina got a second chance at their relationship
Gina was always moving, so starting a relationship was out of the question until now. There were some complications with Gina's brother but, eventually, this character revealed that she really liked EJ.
The two planned to have a risotto date, and even though that didn't happen (yet), Gina asked EJ to be her first kiss. During an interview with Paste Magazine, series creator and showrunner Tim Federle shared why EJ chose risotto, of all dining options.
"Risotto was really just a writers room thing — we were trying to imagine what somebody like EJ thinks is, like, a casual first date, and risotto [just made us] hysterical," Federle said. "He's a frickin' high school senior! Like, who "goes for" risotto? So that's just a word that made us laugh."
Of course, fans didn't actually see these characters kiss, but they somewhat know what the future holds for them. EJ, although he was somewhat accepted to Duke University, turned down the opportunity. Gina is still at East High, living with her best friend Ashlyn.
Other characters appeared in the 'High School Musical: The Musical: The Series' season 2 finale
The season finale predominantly featured EJ, Nini, Ricky, and Gina, especially considering the song "Second Chance." However, other characters appeared, including Carlos and Seb. One student even hinted at a potential third season with a "hot summer" theme.
"I can honestly tell you very much on the record that I do not know if we're getting a Season 3, and that's not even me being cagey," Federle said. "Summer theater camp would be a blast."
More information regarding this potential third season will, presumably, be announced in the coming months. Episodes of High School Musical: The Musical: The Series season 2 are available for streaming exclusively on Disney+.
RELATED: The 'High School Musical: The Musical: The Series' Cast Members Reveal Which Songs They Auditioned With