Charisma Carpenter's Net Worth and What She's Been in Since She Was Fired From 'Angel'
After years of rumors of misconduct on set, actor Charisma Carpenter finally opened up about her experiences while filming Angel. The star has continued to act since she was fired — however, it remains the role she's best known for. Discover Carpenter's other movie and TV roles and her 2021 net worth.
Charisma Carpenter starred in 'Buffy the Vampire Slayer'
Carpenter's first significant role in Hollywood came when she landed the part of Cordelia Chase in Buffy the Vampire Slayer. Though initially perceived as the typical snobbish popular girl, Cordelia often finds herself working with Buffy and the Scooby gang, especially after she starts dating Xander Harris.
As legend has it, Carpenter auditioned for the central role of the vampire slayer, while Sarah Michelle Gellar initially tried out for Cordelia. But she's happy with how things turned out. "Everybody got to be in their creative realm and do what they were meant to do," Carpenter said of the series in 2017.
She reprised her role in 'Angel' before she was fired
Buffy Season 3 marked the end of the characters' time in high school. Though Cordy didn't continue with her friends to college, she did remain in what fans call the Buffyverse. The character moved to Los Angeles just as vampire-with-a-soul Angel did, and she started working with him at his detective agency.
Carpenter remained on the spinoff series Angel into season 4. But, as she tells it, when she got pregnant, creator Joss Whedon "accused me of sabotaging the show, and then unceremoniously fired me the following season once I gave birth." Carpenter appeared in one episode of season 5 when her character is killed off.
Carpenter appeared in 'The Expendables' movies and 'Veronica Mars'
After Angel, Carpenter continued to work primarily in TV. She held recurring roles in hit series like Charmed, Veronica Mars, and Greek. In 2012, she starred in the ABC Family series The Lying Game, which ran for two seasons. In recent years, Carpenter has appeared in shows like Scream Queens and 9-1-1.
As far as the big screen goes, Carpenter has primarily worked on relatively unknown projects. However, she starred in the 2010 big-budget action movie The Expendables opposite Jason Statham. Carpenter reprised her role as Lacy, girlfriend to Statham's Lee Christmas, in the 2012 sequel The Expendables 2.
What is Charisma Carpenter's net worth?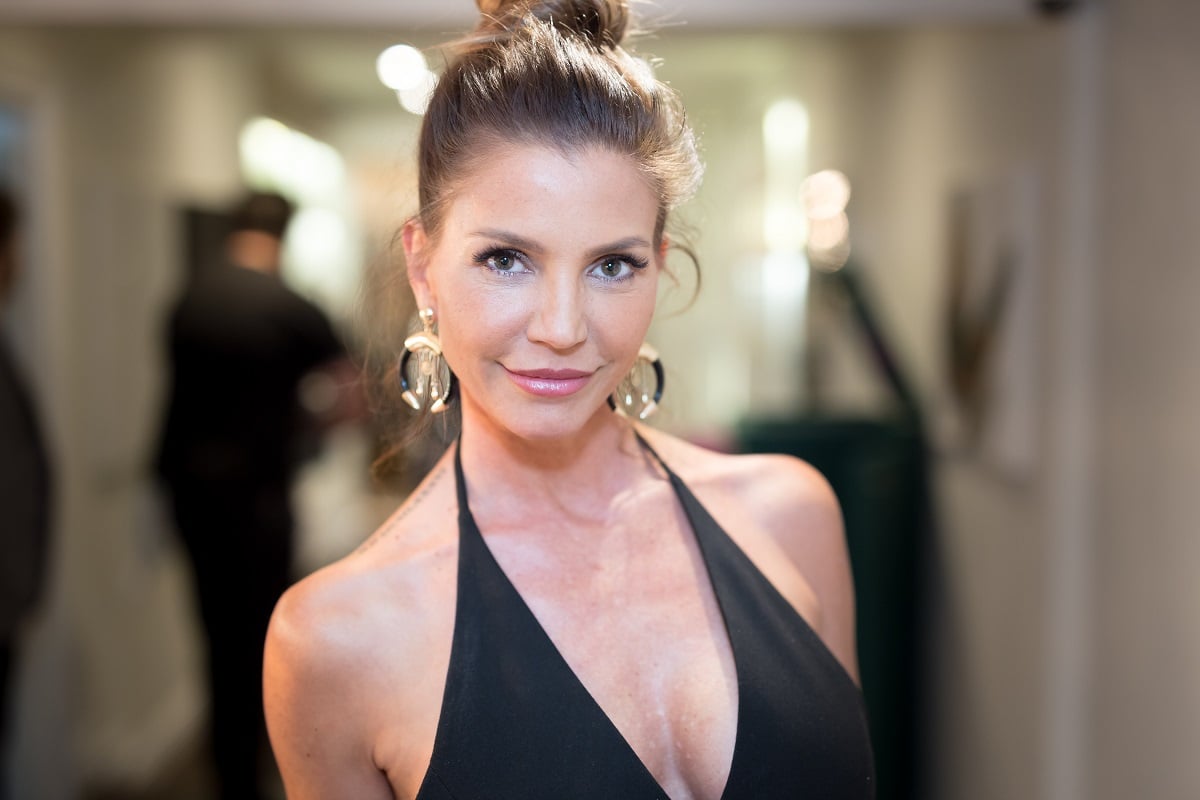 RELATED: 'Buffy the Vampire Slayer': Which Cast Member Has the Highest Net Worth?
In her February 2021 statement, Carpenter noted that she "was the primary breadwinner' as the reason she "swallowed the mistreatment and carried on" until she was fired from Angel. She adds, "As a single mother whose family's livelihood is dependent on my craft, I'm scared."
Compared to many of her Buffy and Angel co-stars, the actor hasn't made out quite as well financially. Celebrity Net Worth estimates Charisma Carpenter's net worth at approximately $4 million. However, it's unclear whether or not she owns any property, or how exactly this number was obtained.