Charlamagne Tha God Might Quit 'The Breakfast Club' for Other Opportunities, Report Says
Charlamagne Tha God could be leaving 'The Breakfast Club,' report says.
Charlamagne Tha God became a household name on Power 105.1's The Breakfast Club. His provocative celebrity interviews and tell-it-like-it-is attitude captured millions of fans and earned him national recognition. But with his star rising as a solo host, reports have started to emerge that Charlamagne Tha God is considering leaving his post.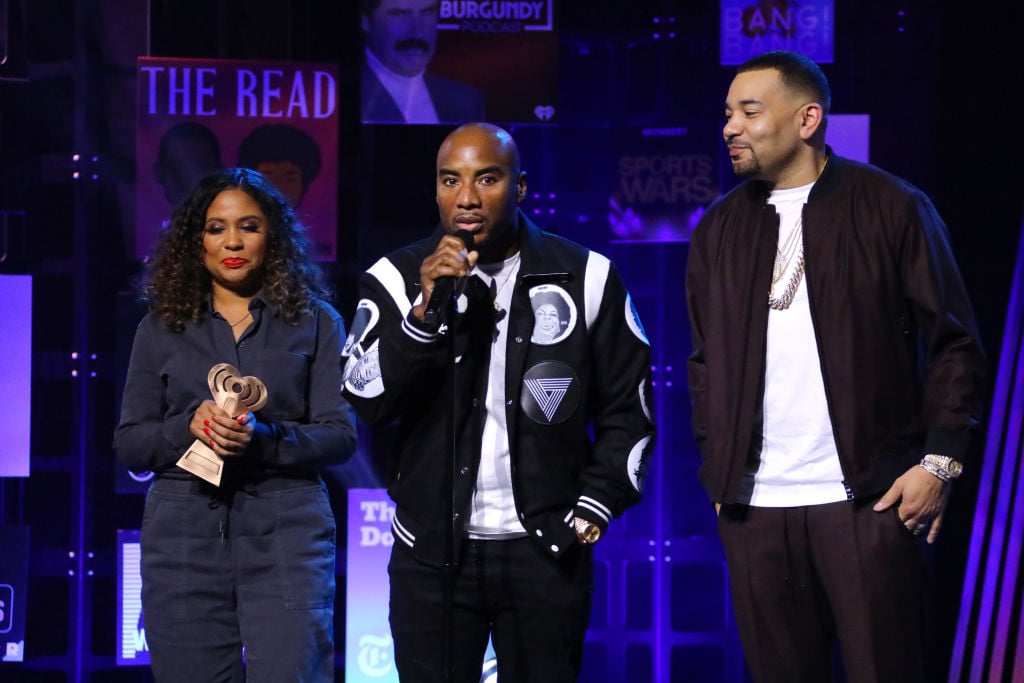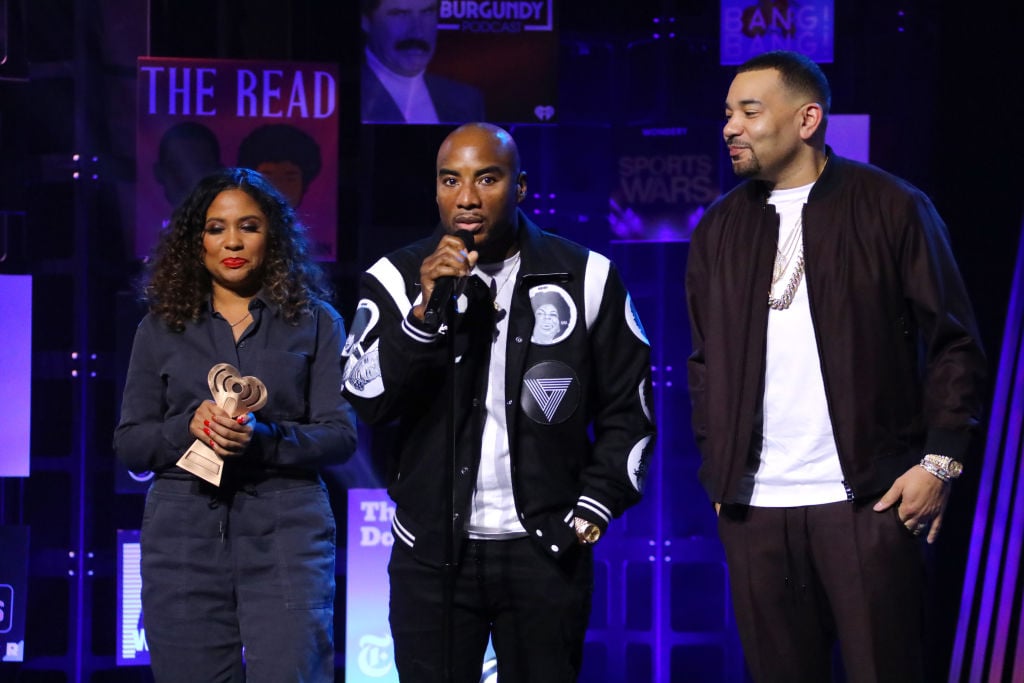 More on the report about Charlamagne Tha God's potential departure from 'The Breakfast Club'
Charlamagne Tha God has hosted the show along with DJ Envy and Angela Yee ever since its 2010 debut. But with his contract set to expire in December, the radio personality has been in limbo trying to decide if he wants to renew his deal or move on to other things.
"He loves working for [Power 105.1 parent company] I Heart Radio, but he is contemplating his next move," a source told Page Six on March 16.
"He's not sure what he is going to do," the insider added. "There are a lot of potential deals in the air, and he just wants to keep his options open and think strategically."
The insider did not share any information regarding those potential deals. But considering all the gigs and media opportunities Charlamagne Tha God has had in recent years, it seems likely that he could wind up with some show of his own. He's already done solo interviews on YouTube, some of which have racked up more views than his chats on The Breakfast Club.
Charlamagne Tha God himself has admitted that he's been thinking about quitting the show
Charlamagne Tha God said on the air on March 4 that he's unsure of his future on The Breakfast Club.
"I've [mentally quit the show] a lot recently," he added. He did not share what led to this, but he suggested it might have to do with censorship and mistreatment by staffers.
Charlamagne Tha God repeated those sentiments in a later interview with State of the Culture hosts Joe Budden, Remy Ma, Jinx, and Eboni K. Williams. Asked if he had renegotiated his contract, Charlamagne Tha God answered with a flat, "Naw."
He's not the only one who might leave
In the same interview, Angela Yee suggested that she might not renew her contract, either.
"It's re-negotiation time. I wanted the shortest contract possible," she said before noting that she was keeping her options open. "You never know if something else happens, who wants to be stuck if that's not… Who knows?"
But then she pointed out how much the show has continued to grow, showing that her decision could truly go either way.
While she and Charlamagne Tha God try to figure out their next moves, DJ Envy has already made up his mind. With five kids and a wife to support, he assured the State of the Culture hosts that he'll continue to appear on The Breakfast Club.
"I'm long term" DJ Envy explained. "I'm looong term."
Read more: Angela Yee Details Her Frustrations with Charlamagne Tha God on 'The Breakfast Club'