Charlamagne Tha God Lands New Talk Show, Fueling Rumors He's Done With 'The Breakfast Club'
Charlamagne Tha God has come a long way since his days hosting a local radio show in his hometown of South Carolina. The former protegee of Wendy Williams has landed his own talk show. In recent months, The Breakfast Club co-host has had much tension with Angela Yee. Now that he has his new television gig, fans believe the rumblings of Charlamagne leaving his New York radio show are true.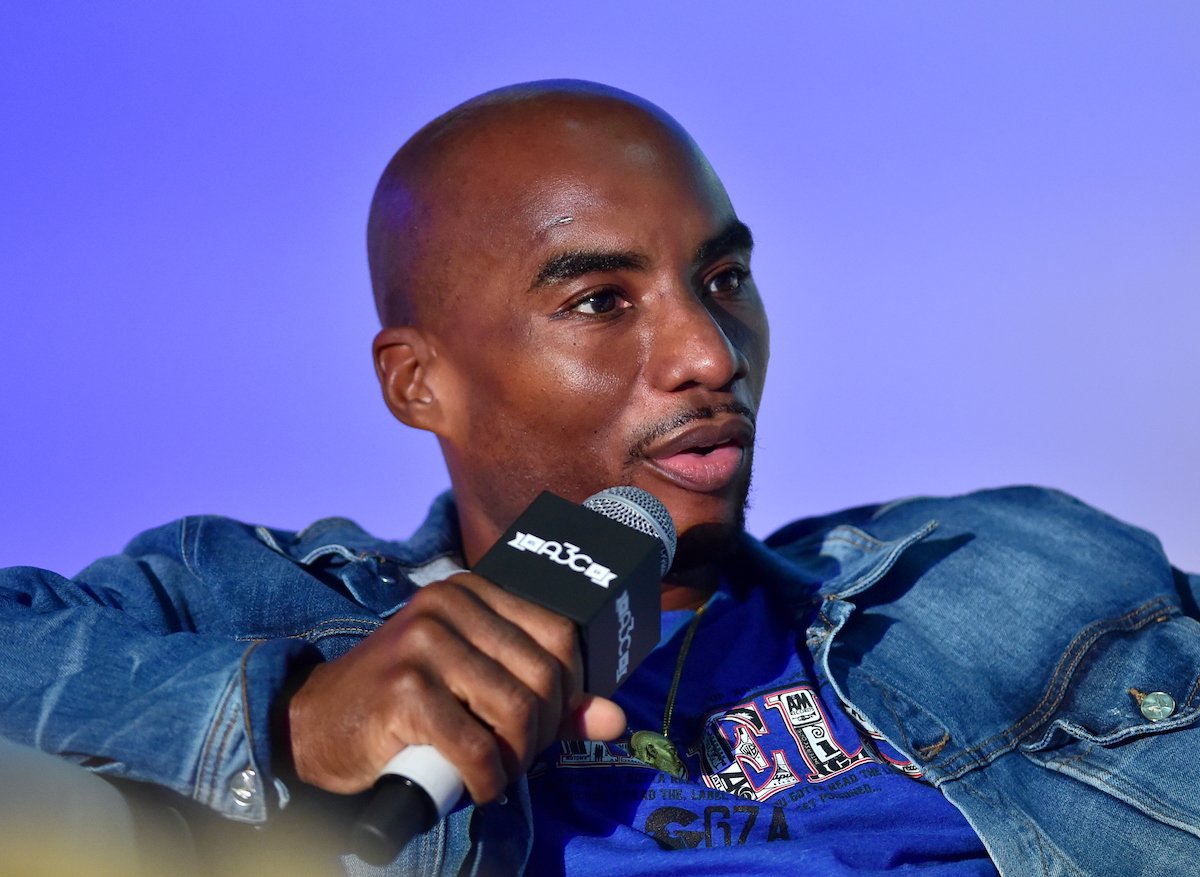 Charlamagne Tha God lands new weekly talk show
The notorious Breakfast Club host landed his own weekly talk show with Comedy Central. According to Deadline, the show is scheduled to premiere this fall, with the networking hoping to air prior to the U.S. Presidential Election in November as Charlamagne has been vocal on his hopes for the upcoming election. New York Magazine first broke the story.
Related: Charlamagne Tha God: From Ruthless Radio Host to $250k Donations to Charity
Charlamagne revealed his excitement about his new venture, telling New York Magazine, "Giving me a TV deal, almost ten years ago, didn't really make any sense," he said. "I was a radio guy. It's easy to say, 'You know what? I think Charlamagne Tha God needs a talk show' now. But almost ten years ago for him to have that vision, that did a lot for me. A lot of my success right now is because of those looks that I got on MTV2 and Viacom at the time."
Aside from The Breakfast Club, Charlamagne hosts his own podcast, The Brilliant Idiots, alongside comedian Andrew Schulz. He previously hosted The Guy Code, Charlamagne & Friends, and Uncommon Sense on MTV2. His popular YouTube channel also features one-on-one exclusive interviews with artists like Kanye West and Gucci Mane.
Charlamagne confirmed the news in his own Instagram post.
Charlamagne Tha God previously said he was not committing to a long contract with 'The Breakfast Club'
While interviewing Joe Budden in March 2020, Charlamagne revealed that he did not plan to sign an extended contract with The Breakfast Club. He's been a host on the show for 10 years.
He also said that there have been many times throughout his tenure with the show that he's "mentally quit." Since his admission, Charlamagne has removed all mention of the popular radio show from his social media bios. He's also been absent from the show in recent weeks.
Fans speculate Charlamagne Tha God's new talk show is the end of his time with 'The Breakfast Club'
With the new announcement of Charlamagne's show, fans believe the writing is on the wall that his time with The Breakfast Club is ending. Social media users are speculating online, with opinions split on whether or not the show can survive without him.
"If he leave the breakfast club its a wrap for them," one wrote on Instagram under The Shade Room's report.
"RIP power 105.1," another wrote, referencing the station that The Breakfast Club airs on.
Others are excited for Charlemagne's new show, noting that he's grown since he first started with the radio show 10 years ago.
"It's called leveling up. Congrats," another commented on Instagram.
"I keep saying his future is so bright, It burns my eyes! @cthagod this is just the beginning.  You deserve EVERY BIT OF IT!  I THANK YOU DEEPLY, FOR SPEAKING TRUTH, ADVOCATING, AND REPPING THE CULTURE.  May you continually stay Black, Blessed, and Highly-Favored," one fan wrote on Twitter.
Angela Yee nor DJ Envy have commented on their co-host's new show.