'Riverdale's Charles Melton Once Revealed the First Thing He Noticed About Camila Mendes and It's Super Sweet
Riverdale stars Camila Mendes and Charles Melton's love story is just as sweet as that of their characters' on the show.
Though the two started dating after becoming friends while filming the hit CW series, Melton says that there was one thing about Mendes that initially drew him in, and it's something he's gushed about to her ever since.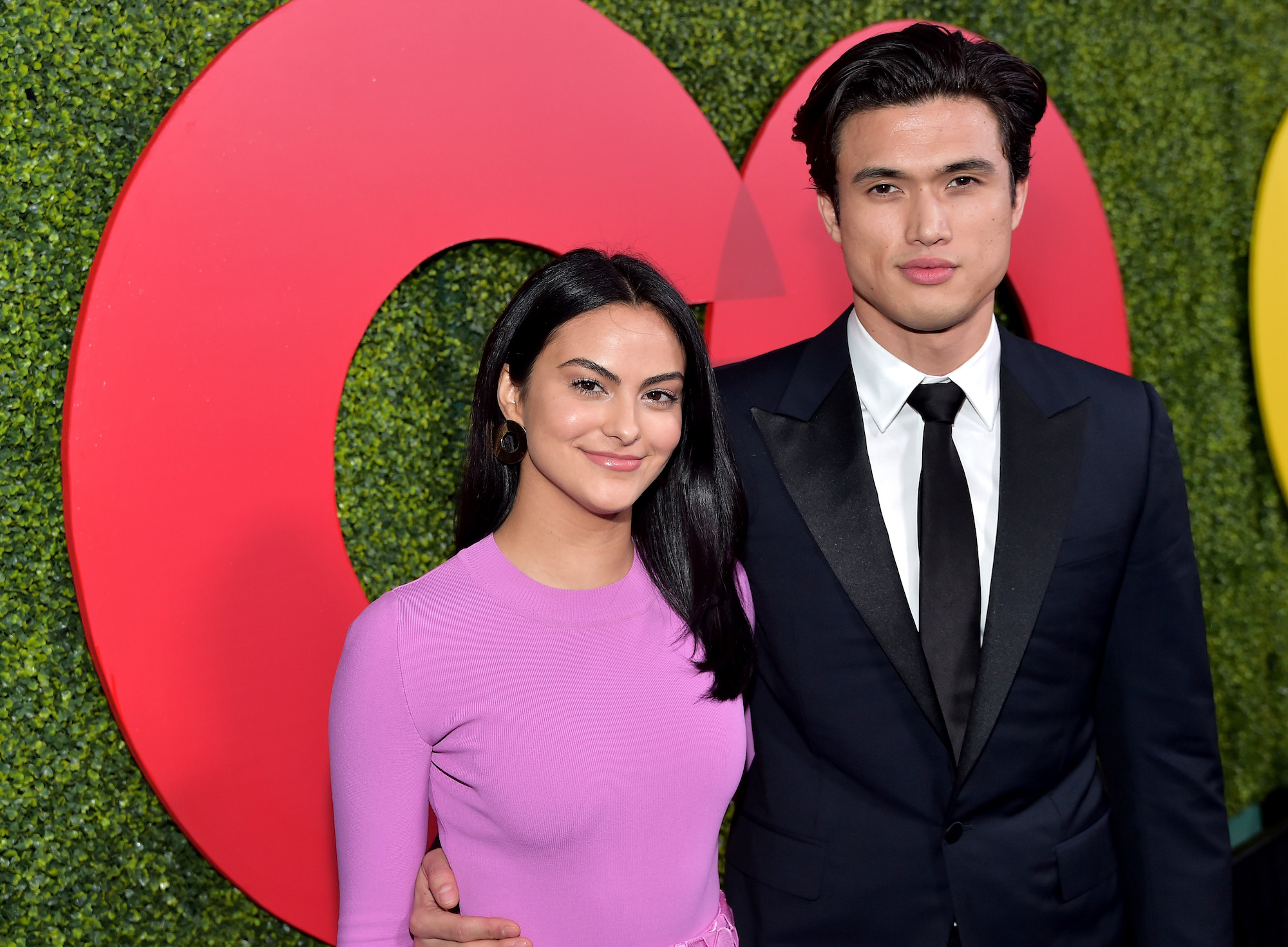 Camila Mendes and Charles Melton started dating in 2018
Mendes and Melton's love story kicked off in late 2018 after they met on the set of Riverdale a year prior.
At first, the actors were just friends as Mendes was in a relationship with her ex-boyfriend, Victor Houston. But after calling it quits from her ex, she and Melton grew closer, and their friendship eventually turned into a romance.
In October 2018, Mendes confirmed that she and Melton were officially dating in an Instagram post showing The Sun Is Also a Star actor kissing her on the forehead. She captioned the now-deleted photo: "Mine."
Over the next year, Mendes and Melton showcased their romance at every turn. Not only would they share PDA-filled photos and videos on their respective social media accounts, but the two also attended red carpet events together.
In May 2019, both actors opened up about their relationship for the first time.
While speaking with Entertainment Tonight at the premiere for Melton's film, The Sun Is Also a Star, Mendes revealed that he's a "hopeless romantic" as he often writes her love letters.
A few days later, Melton gushed about Mendes during an interview with Glamour Magazine. In addition to confirming that he writes her love letters, the actor revealed the first thing he noticed about his girlfriend when they first met.
"Her smile," he said, adding that he tells her "all the time" how much he likes it.
Camila Mendes and Charles Melton called it quits in December 2019
After dating for a little more than a year, Mendes and Melton ended their relationship in December 2019.
At the time, E! News reported that the two were "taking a break" from their romance, which an insider said "escalated very quickly."
"Cami and Charles have been separated for a few months now. They are taking a break from their relationship," the source shared. "They are taking time now to focus on their work and themselves."
As for the cause of their breakup, the source explained, "They both have movie projects separately and it's been a lot on both their plates. Nothing in particular happened, they just both felt busy and overwhelmed and it was a lot of pressure on them."
The couple is officially back together
Following their split, Mendes went on to date photographer Grayson Vaughan. The Palm Springs actor confirmed their romance in September 2020 when she posted a since-deleted photo of them kissing before she boarded a plane to Canada to resume her role as Veronica Lodge on Season 5 of Riverdale.
To fans, it seemed that the two were serious about each other.
Unfortunately, the pair called it quits in February 2021 due to their relationship having "just ran its course." 
Luckily for fans, the breakup made room for Mendes and Melton to give their relationship another go.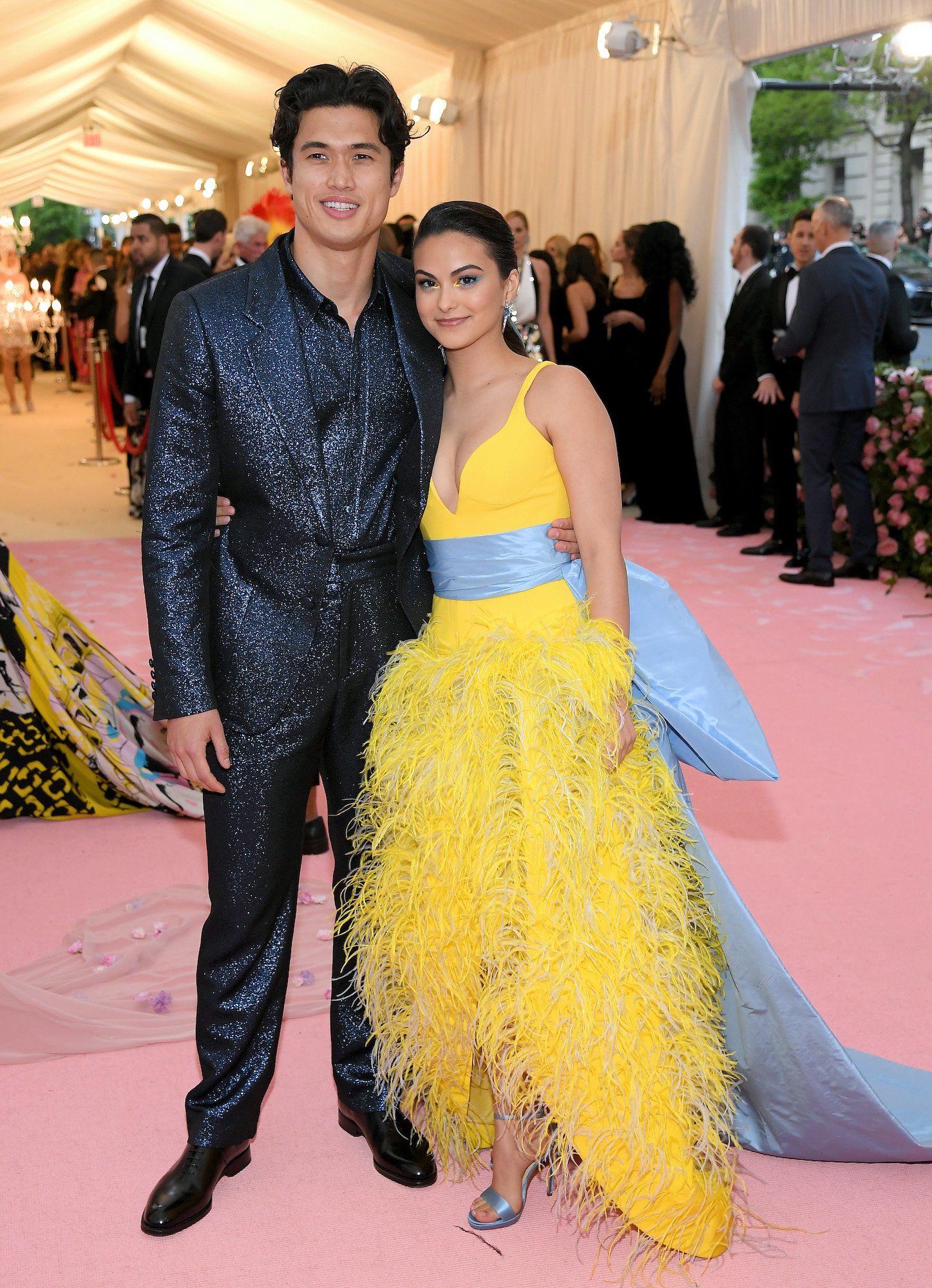 Earlier this month, the former flames sparked romance rumors when they were spotted enjoying a night out with their Riverdale co-star Cole Sprouse and his girlfriend, Stella Maxwell, in Los Angeles.
After having dinner at a French restaurant, Mendes and Melton left together in his car, which led fans to believe that the two were back together.
It wasn't until June 9 that fans received confirmation that the actors are, in fact, dating again.
A source close to the couple told E! News that the exes have officially rekindled their romance after spending more than a year apart.
"The break was nice for them and they reconnected on set of Riverdale," the source shares. "Being around all of their mutual friends and hanging out together often made them realize they still have a strong connection and chemistry."
The insider adds, "They care a lot about each other and have a bond from filming together for so many hours each day."  
Though they are giving their relationship another try, Mendes and Melton aren't rushing into anything at the moment as they want to take their time getting back to where they left off.
"It's going well," the source says. "They aren't putting too much stress on the relationship."