Charli D'Amelio Admits She Does Not Know How to Be a Role Model
Charli D'Amelio rose to fame on social media in late 2019 and early 2020. She was a sophomore in high school at the time, and D'Amelio became extremely popular among young people.
People in D'Amelio's position are often expected to be role models for kids. However, the internet star admits she does not know how to do that.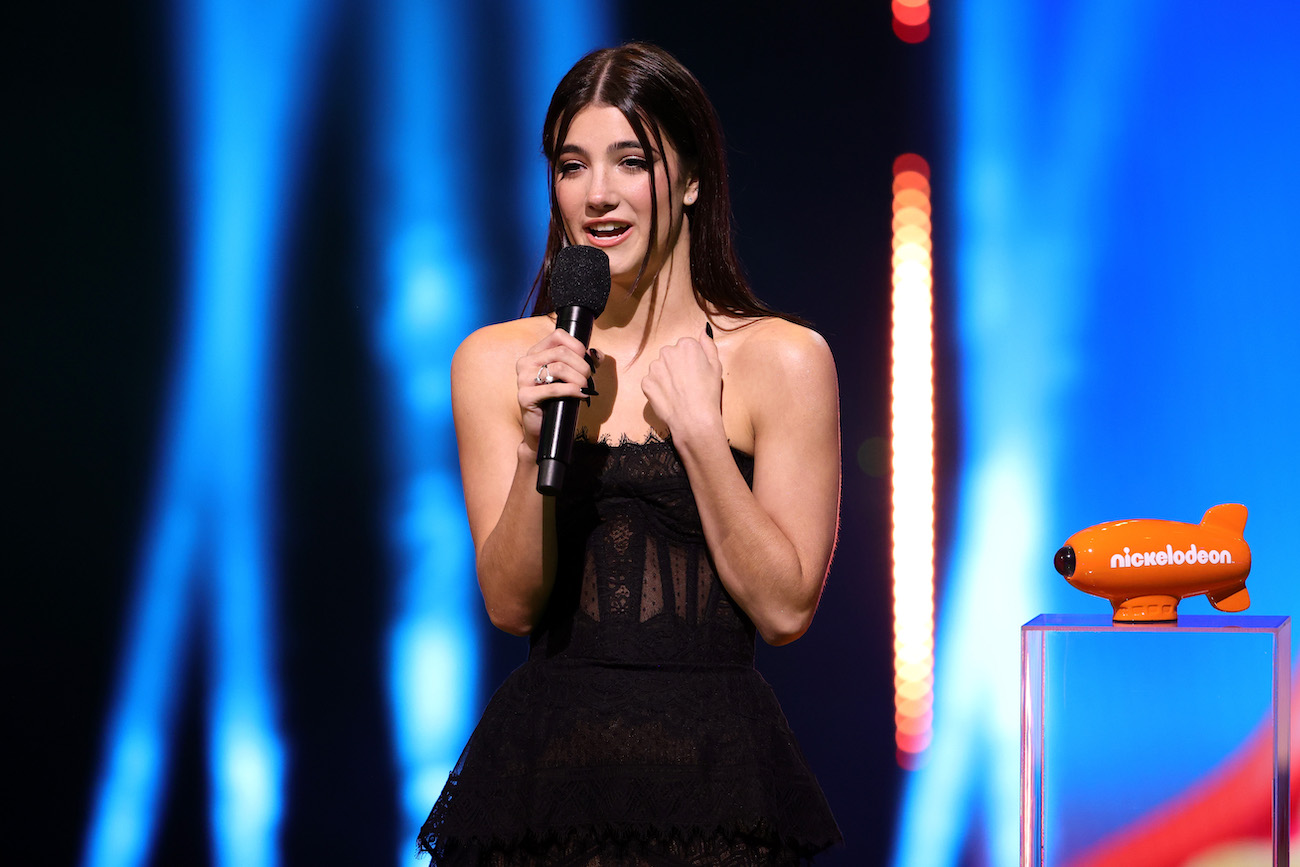 Charli D'Amelio is the most followed person on TikTok
D'Amelio first found fame on the app TikTok. She started gaining popularity in the fall of 2019 after her dance videos went viral. D'Amelio continued getting followers in the next several months until she became the most followed person in March 2020.
Currently, D'Amelio has over 122 million followers and over 9 billion likes on TikTok.
D'Amelio has expanded her brand as well. She has a YouTube channel where she uploads vlogs about her life, and her family will premiere a reality series called The D'Amelio Show on Sept. 3.
Charli D'Amelio admits she does not know how to be a role model
RELATED: Charli D'Amelio Says Being a TikTok Star Is Sometimes Harder Than Being an Actor
Lots of young people around the world are watching D'Amelio's every move. However, D'Amelio recently admitted this does make her feel quite pressured.
"There's definitely a certain amount of pressure that comes with [being the most followed person on TikTok]," D'Amelio said in a new interview with Variety. She added, "People are going to count on you to do certain things or be a role model, or [you] have to know everything and do everything."
According to D'Amelio, she does not feel quite like a proper role model because she still has a lot to learn about life. After all, she recently turned 17 and is still in high school.
"I have not yet been fully raised—I still live with my parents," she shared. "I'm still learning how to do things, and I don't know how to be a role model or anything like that."
Charli D'Amelio has been spreading positive messages to fans
RELATED: How Does Charli D'Amelio Plan Her TikTok Videos?
D'Amelio might not officially call herself a role model for young people, but she has been using her platform to help spread positive messages.
For example, D'Amelio often encourages people to be kind on the internet. On The Tonight Show Starring Jimmy Fallon in 2020, D'Amelio shared that she and sister Dixie worked with UNICEF on Internet Safety Day to bring awareness to cyberbullying.
"I feel like it's very, very important raising awareness about that and just showing everyone it's OK to not be OK, you just have to know that these people aren't worth your time," she said.
Additionally, she has been open about what it's like to be on the receiving end of negative comments, which is something D'Amelio is all too familiar with as a TikTok star.
"Every time I speak, everyone tells me I have no personality or I'm boring or uninteresting or I'm stupid. So it's like… what do you want me to do?" she said on an episode of 2 Chix, the podcast she hosts with Dixie.
This has even led her to lose her passion for TikTok, which could explain why she has been posting a lot less these days.