Charli D'Amelio and Dixie D'Amelio Each Earned a Shocking Amount of Money in 2021
In the past few years, TikTok has become one of the biggest social media platforms. It has also turned some ordinary people into worldwide stars. 
Charli D'Amelio and Dixie D'Amelio are two talents who found themselves among the top creators of TikTok seemingly overnight. Thanks to their huge following on the app, they each earned an impressive amount of money in 2021.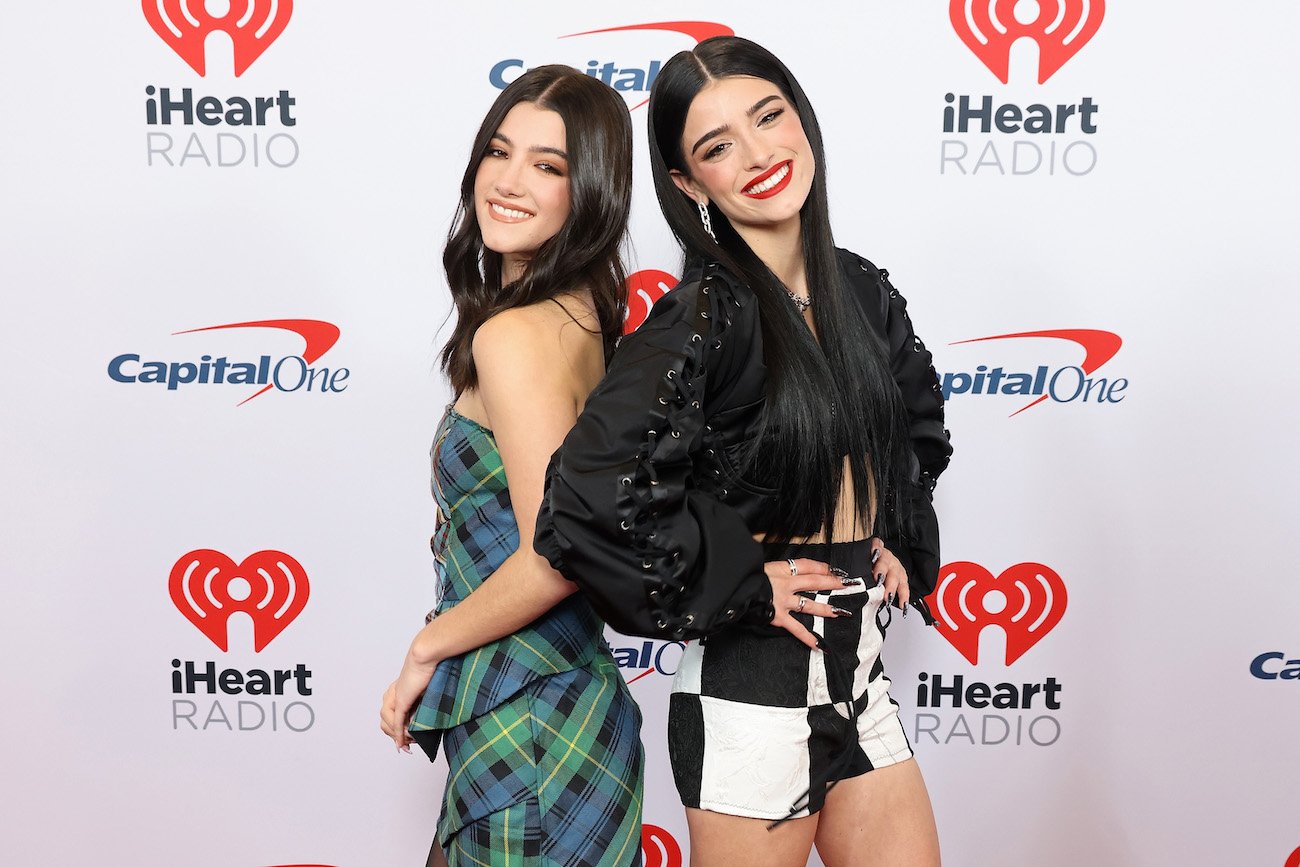 Charli D'Amelio and Dixie D'Amelio are 2 of the top stars on TikTok
In the fall of 2019, Charli started gaining recognition on TikTok. In a 2020 interview with Variety, Charli shared that she initially started using TikTok to do dance trends with her friends (Charli has a background in dance), but her videos started getting a ton of views, which catapulted her to stardom.
Thanks to Charli's massive following, Dixie gained some attention as well. The two sisters often appear in videos together and collaborate in various ways.
Today Charli is the most followed person on TikTok with over 130 million followers. Dixie comes in at 9th place with over 56 million followers.
Charli told Variety, "I consider myself a normal teenager that a lot of people watch for some reason. I mean, it doesn't make sense in my head, but I'm working on understanding it."
How much did Charli D'Amelio and Dixie D'Amelio earn in 2021?
RELATED: Charli D'Amelio Says She Does Not Want to Move Out When She Turns 18
It's possible to earn a lot of money on social media if one has a large following. Thanks to their popularity on TikTok, Charli and Dixie have been able to make a decent income even at a young age (Charli is 17 and Dixie is 20).
According to a recent report from Forbes, Charli is the top earner on TikTok in 2021. She earned roughly $17.5 million. Charli's earning comes from her work with big brands such as Invisalign, Morphe, Dunkin' Donuts, and Hollister.
Meanwhile, Dixie is in second place with $10 million. Although Dixie also has deals with a few companies, she makes money from her music career as well. In 2021, released the songs "Psycho" and "F**kBoy." Additionally, Dixie has performed in various cities such as Dallas, Boston, and Chicago.
Both Charli and Dixie also became reality TV stars in 2021. They and their parents appeared on The D'Amelio Show on Hulu, which gave viewers a glimpse into how they deal with sudden fame and a new life in Los Angeles.
Charli D'Amelio and Dixie D'Amelio have talked about the negative sides of fame
RELATED: Charli D'Amelio Admits She Does Not Know How to Be a Role Model
There are likely many people who are envious of Charli and Dixie's ability to earn a huge income. However, the two sisters have also opened up about the price of fame and money.
For example, during an episode of their podcast 2 Chix in early 2021, Charli talked about how all the mean comments she received made her want to stop posting on TikTok.
"It's extremely difficult to continue posting a platform where people that are watching your videos don't actually, like, want to see you and a lot of the feedback is negative," she admitted.
Charli also added, "That's why I don't speak as much besides on the podcast, because it's scary. Every time I speak, everyone tells me I have no personality or I'm boring or uninteresting or I'm stupid. So it's like… what do you want me to do?"
On The D'Amelio Show, viewers also saw Dixie breaking down after Vogue's "24 Hours With Dixie D'Amelio" video received a huge amount of backlash. Some people criticized her because they did not feel she deserved her popularity.
"I'm trying to do everything I can to better myself and it just gets worse," Dixie cried to her parents.
However, regardless of the constant criticism they face, it seems Charli and Dixie are not letting the trolls affect their career. The two sisters continue to post on social media and create interesting content for fans.