Charli D'Amelio Shares How She Really Feels About Tweets Dedicated to Her Body Parts
Charli D'Amelio is one of the stars of TikTok, which has gained a lot of popularity in the past year. D'Amelio is being talked about a lot on the internet, though not every mention of her is something she likes. Recently, she shares her thoughts on some internet conversations about her various body parts.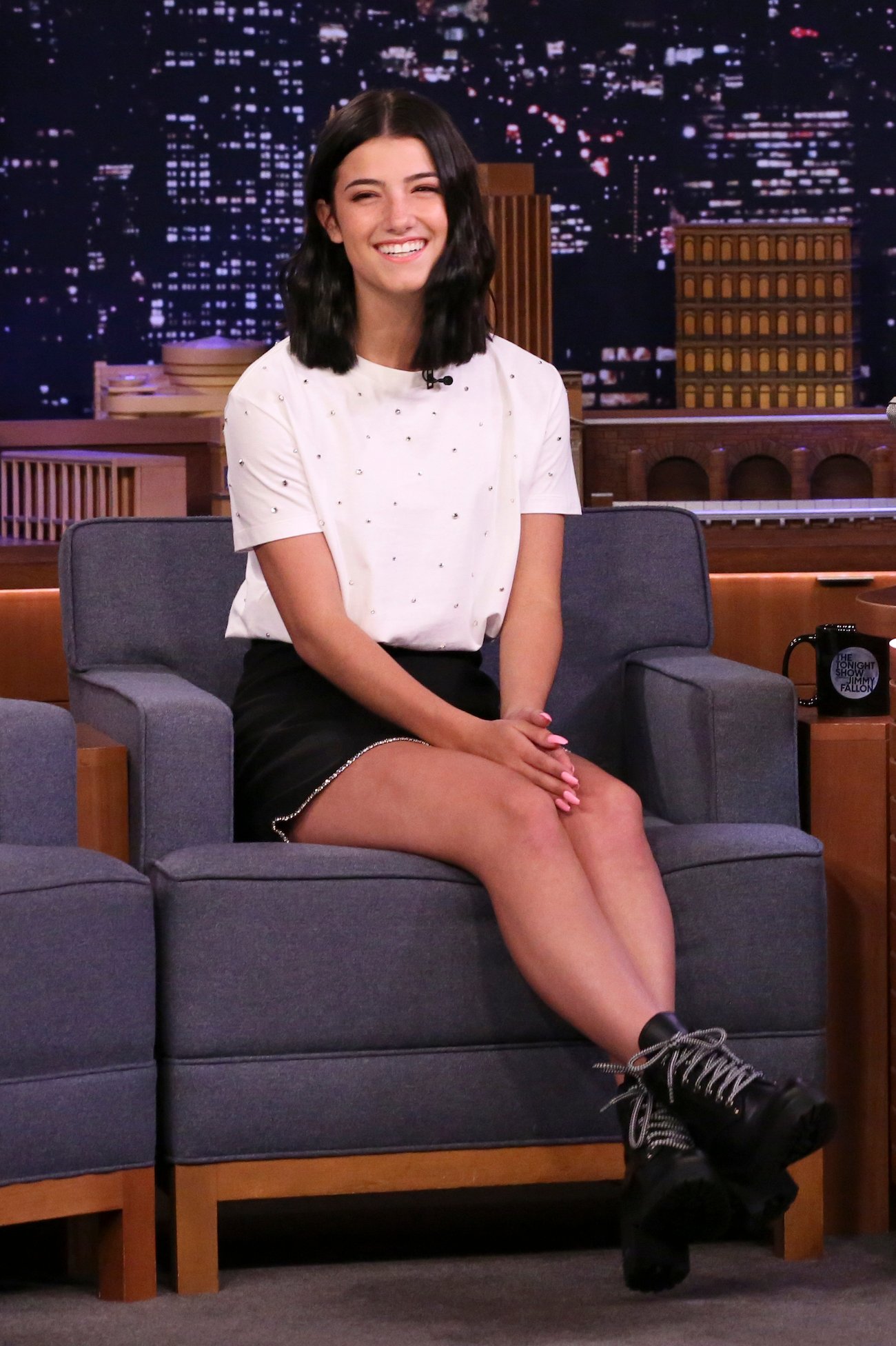 How did Charli D'Amelio become famous?
D'Amelio is a 16-year-old from Connecticut who started gaining recognition on TikTok in the fall of 2019. D'Amelio has been dancing since she was very young, and much of her popularity comes from her eye-catching dance videos.
In March 2020, D'Amelio managed to become the most followed person on TikTok. She currently has over 100 million followers.
D'Amelio's success on TikTok has made her a bona fide social media star. She has received opportunities to work with brands like Morphe, Dunkin' Donuts, and Hollister. She and her family also have their own YouTube channel and an upcoming show on Hulu. Additionally, D'Amelio and her older sister, Dixie, have their own podcast as well.
Charli D'Amelio talks about tweets dedicated to her body parts
During a new episode of the sisters' podcast, 2 Chix, D'Amelio brings up Twitter posts about her body parts that have left her unsettled.
"On Twitter, I saw something that freaked me out a bit," she says. "There are, like, a solid five Twitter threads dedicated to my feet."
Dixie responds that she "heard about that happening to someone else, too," though she chalks them up to "one of those spam things."
D'Amelio continues, "When I saw that, I was like, 'Hm.' There was also one for my stomach, which creeps me out a bit."
However, D'Amelio calls the threads "super sweet" and admits she has "a nice torso."
Charli D'Amelio has talked about how online fame affects her mental health
While D'Amelio doesn't seem to have much of a problem with some Twitter posts about her, there are some that can be outright mean.
On an episode of 2 Chix from early February, D'Amelio revealed that she gets hateful DMs in her inbox. For example, some of those messages are negative towards her body, while others criticize her dancing skills.
She also wanted to let people know that she sees a lot of messages, despite what some people may think. She said, "Before we think that I'm a big baby, we can think about the things that I have to see when I go on my phone. So, I stopped going on my phone. I kind of want you guys to understand both sides, you know."
Because of the harsh environment she often deals with online, D'Amelio has been an advocate for anti-bullying campaigns. On The Tonight Show Starring Jimmy Fallon last year, D'Amelio shared that she and Dixie worked with UNICEF on Internet Safety Day to bring awareness to cyberbullying.
"I feel like it's very, very important raising awareness about that and just showing everyone it's OK to not be OK, you just have to know that these people aren't worth your time," she said.