Charli D'Amelio Is Currently the Queen of TikTok But Another Viral Sensation Could Be Dethroning Her Soon
TikTok has been growing in popularity in the past year. Because of the pandemic, many people around the world are staying home and enjoying the endless stream of entertaining videos the app has to offer.
When it comes to the stars of TikTok, it's hard to ignore Charli D'Amelio. After all, she currently has the most followers on platform, with lots of onlookers even declaring her the queen of TikTok. However, more and more people are finding fame on TikTok, and it looks like another viral star could dethrone D'Amelio in the near future.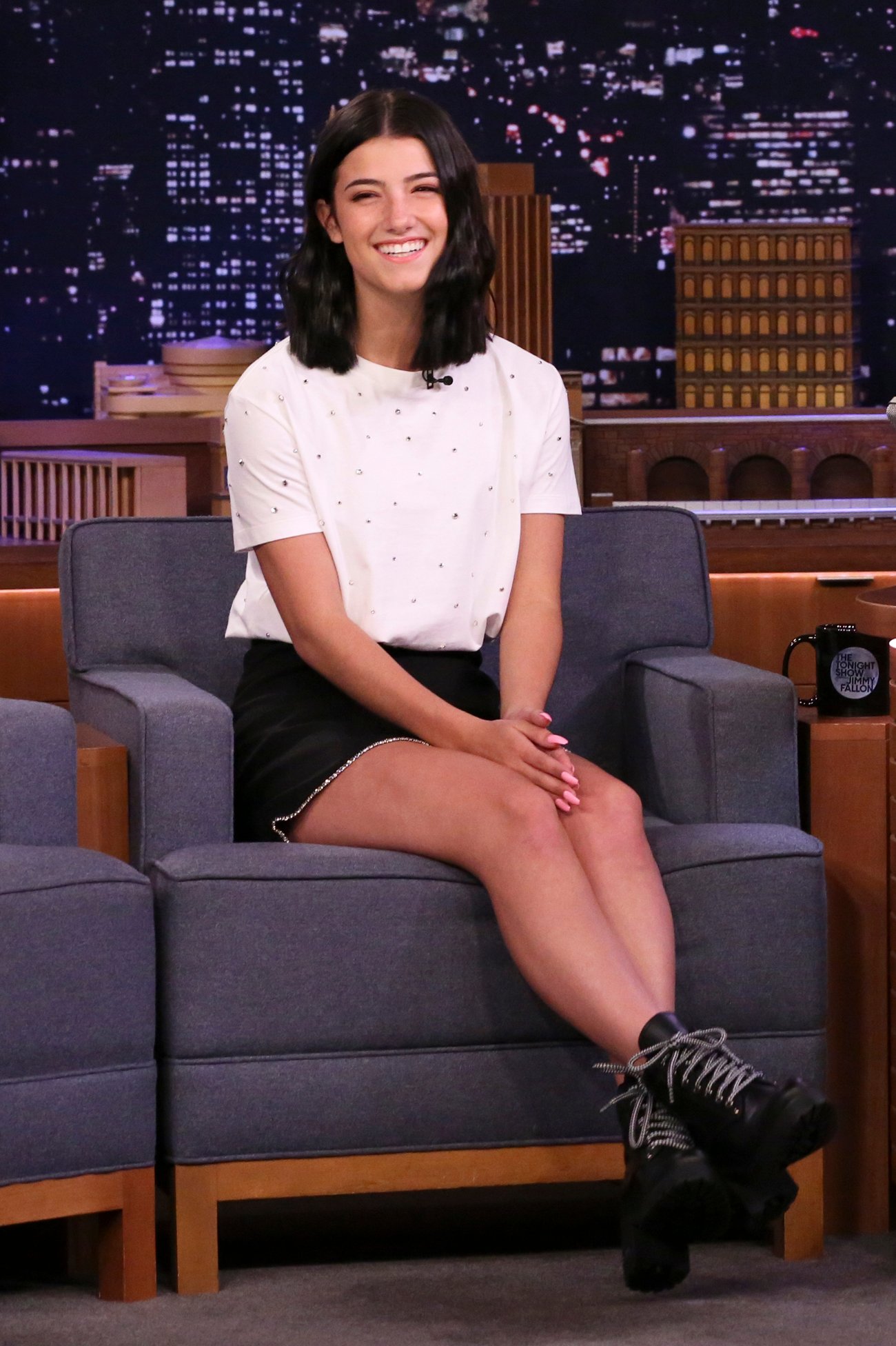 Charli D'Amelio became the most followed person on TikTok in March 2020
D'Amelio started gaining recognition on TikTok in the fall of 2019. Being a trained dancer since a young age, she is known for making eye-catching dance videos on TikTok. She joined in on many dance trends on the app and kick-started some on her own as well.
In March 2020, D'Amelio became the most followed person on TikTok, taking the title from singer Loren Gray. She currently has over 90 milion followers.
Thanks to her success on TikTok, D'Amelio, who is 16 years old, has amassed a net worth of $4 million. She has also worked with brand names like Morphe, Dunkin' Donuts, Hollister.
A user named Bella Poarch has been racking up more views than Charli D'Amelio
Things move very quickly on the internet, and there are now speculations that D'Amelio might not be the most followed person on TikTok for much longer.
In the past several weeks, another user named Bella Poarch has been going viral on TikTok. She started getting attention in August for her "head dancing" videos, and the one of her lip-syncing to Millie B's song "M to the B" even broke records for being the most liked video on the platform.
According to Dexerto, Poarch has been getting twice the amount of views as D'Amelio. The most impressive part is that Poarch has way less videos than D'Amelio. She started uploading videos in April and currently only has a little over 90 videos. Meanwhile, D'Amelio has over 1,500.
Who is Bella Poarch and could she really dethrone Charli D'Amelio?
Poarch has only begun getting attention recently, so not much is known about her yet. Much of the information fans claim to know about her are merely speculations.
As reported by In The Know, Poarch was born in the Philippines. However, she most likely has American citizenship or is a permanent resident in the U.S. as she is said to have served in the U.S. Navy.
Poarch's age is also a mystery to many people. Some sources say she is 19 while others say she is 23.
Furthermore, In The Know pointed out that "Bella Poarch" might not even be her real name. At one point, her Facebook URL ended in "TaylorNairee" and a photo of her in uniform from 2018 showed the name "Taylor."
There are also rumors that Poarch might be an industry plant, especially since she is known to be associated with social media marketing group BAS.media and her videos have gone up in popularity after a short period of time.
Whatever the real story is behind Poarch's account, there is no denying that she continues to get more and more attention every day. As for whether she could one day beat D'Amelio as the most followed account on TikTok, that is something we will have to wait and see. D'Amelio is still a good 60 million followers ahead of Poarch, but anything can happen on the internet.