Charli D'Amelio Reveals She Has Moved Out of Her Parents' House But Still Sees Them 'Every Single Day'
Charli D'Amelio recently experienced a huge milestone in her life: She moved out of her parents' house. The 17-year-old will soon turn 18 in May, and she has already taken a big step to establish some independence.
However, D'Amelio is extremely close with her family, and she admits that she still visits her parents "every single day."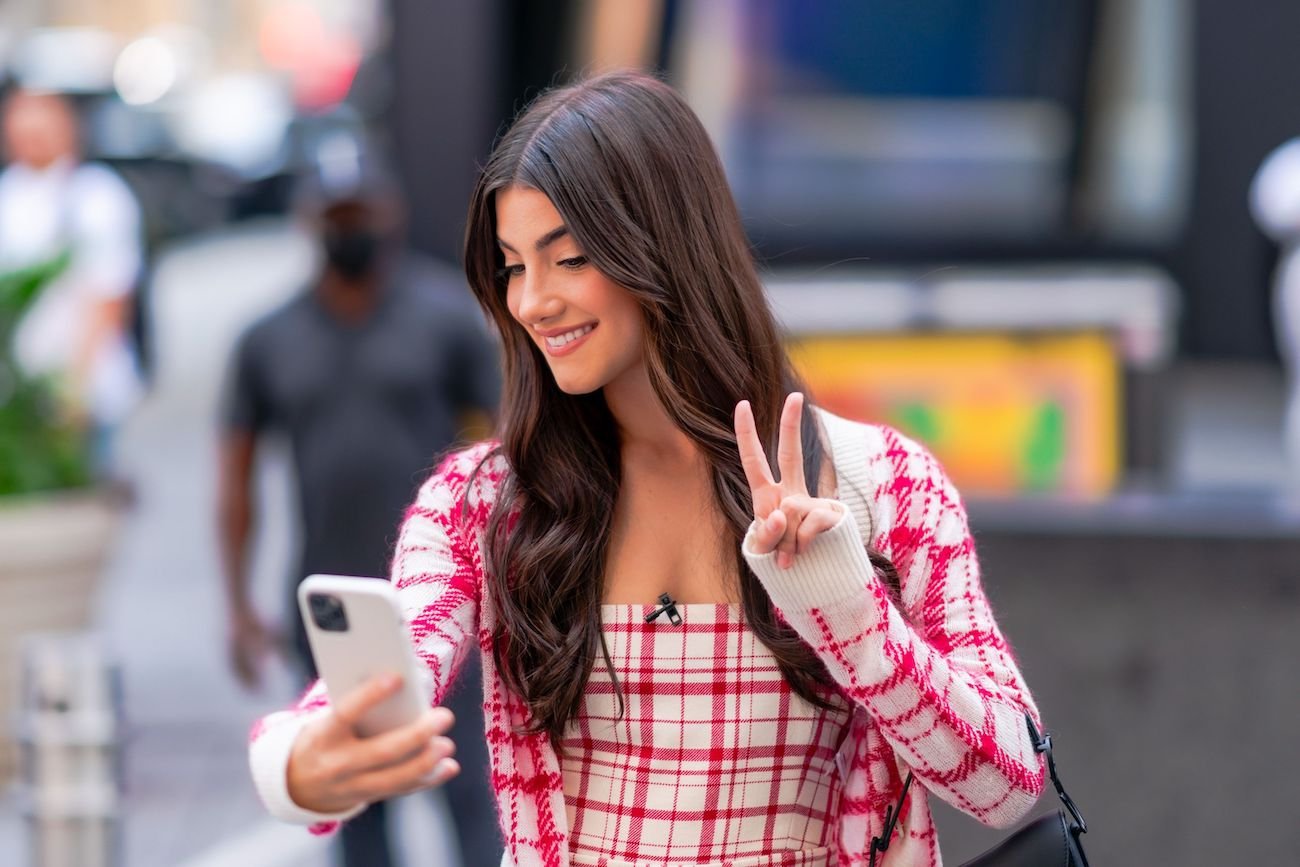 Charli D'Amelio once said she would not move out at age 18
Back in August 2021, D'Amelio shared that she did not want to move out anytime soon.
"You can tell that we all care so much about each other," D'Amelio told Variety. "I've even said this, 'What do I do if I'm freaking out and I don't have something to wear? Like, my mom can't just come downstairs and help me. She's gonna have to drive to my house?' That's weird. I don't even wanna move out when I turn 18."
Her father Marc also revealed to Gotham that she and his wife, Heidi, were not overbearing about D'Amelio getting chores done. He said, "Back in the day, I might've nagged about the rooms and things like that. I'm a little bit more lenient now."
At the time, she was living with her parents in a mansion in Los Angeles. Fans saw their family life on the Hulu series The D'Amelio Show.
Charli D'Amelio recently moved out of her parents' house
RELATED: Charli D'Amelio and Sister Dixie Reveal 'Weird' Things They've Learned About Filming a Reality Show
Although D'Amelio felt like she wasn't ready for independence, she recently took the step to move out anyway. The TikTok star told People at TIME's Women of the Year Gala on March 8 that she had moved out on her own, but she and her parents still see each other frequently.
"I literally just moved out like three days ago, and I've seen them every single day," D'Amelio said. "I don't know what to do without my parents."
She added, "I literally moved, like, two minutes away and I'm like, 'I miss you.'"
Dixie D'Amelio has already been living on her own
D'Amelio's older sister, Dixie, is also a social media star. Being three years older, Dixie has already moved out and has been living on her own for a while now.
In 2020, Dixie talked about the experience on the sisters' podcast, 2 Chix, "Living alone is really fun, but at the same time, it's scary because it gets so quiet. I have no one to talk to, but also I like that. I don't know how I feel about it."
She added, "I think also, once I get all my stuff together … I'm just very anxious being home 'cause my place is a mess, because I don't have anywhere to put anything, but once I get that figured out, it's going to be a lot easier I think."
In October 2021—a year after she moved out—Dixie gave fans a tour of her apartment on her YouTube channel. However, Dixie also mentioned that she would soon move to a new place.
RELATED: Charli D'Amelio Reveals a Huge Secret Her Sister Dixie Kept From Their Parents