Charli D'Amelio Reveals She and Dixie D'Amelio Are Feeling 'More Comfortable' With Fame
Charli D'Amelio and Dixie D'Amelio have been open about some difficulties of fame. The sisters shared recently that they are feeling 'more comfortable' with the spotlight now.
Charli D'Amelio and Dixie D'Amelio were once ordinary teenagers from Connecticut, but since 2019, the sisters have become two of the most recognizable stars on TikTok.
Charli and Dixie are now living in Los Angeles as celebrities, which has not always been easy. However, it seems the D'Amelio sisters are becoming "more comfortable" with fame.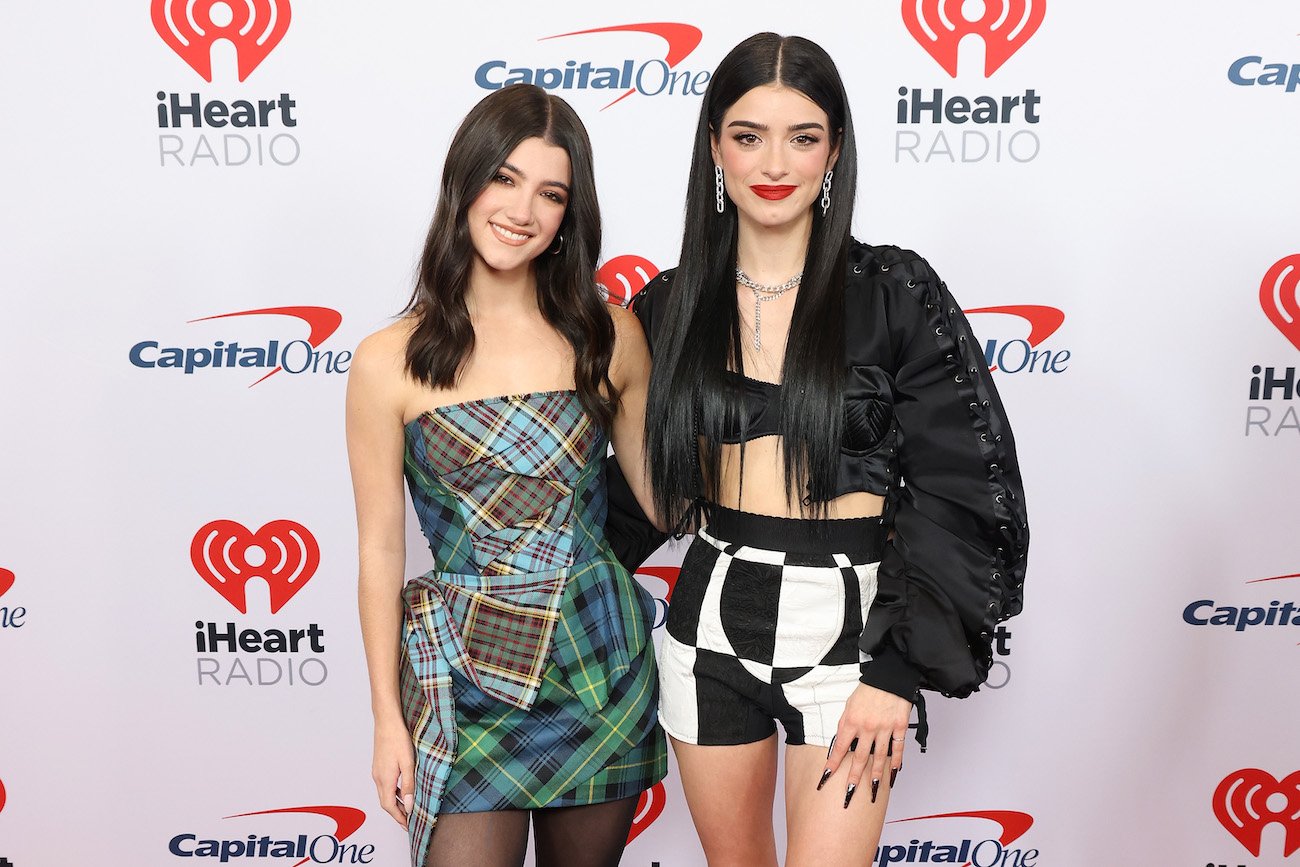 Charli and Dixie D'Amelio have talked openly about the difficulties of being famous
Charli and Dixie have been open about the effect of fame on their mental health. 
For example, on their podcast 2 Chix, Charli occasionally talks about the mean messages she would receive as the most followed person on TikTok. The app also became less fun for Charli because of how much hate she got.
"It's extremely difficult to continue posting a platform where people that are watching your videos don't actually, like, want to see you and a lot of the feedback is negative," she said during one episode of 2 Chix. "It's very hard to do that. And I just kind of lost the passion for it because it used to be really fun for me."
On their family reality show, The D'Amelio Show, both Charli and Dixie also let fans into some of these vulnerable moments of their lives. For example, in one scene, Dixie broke down crying after a video she filmed with Vogue was bombarded with negative comments.
"Everyone just picks apart every single thing I do and the way I look," she said to her parents. "It hurts so much."
Charli and Dixie D'Amelio are feeling 'more comfortable' with fame
Although there is no doubt Charli and Dixie went through some difficult times, during a recent interview with Extra TV, the sisters shared that they are handling fame much better now.
Dixie revealed, "I feel like we've both calmed down a lot."
"We feel a lot more comfortable with things like this, that before would scare us," Charli added. "It's definitely a lot more fun now that we feel better and comfortable with the day-to-day stuff."
'The D'Amelio Show' will return for a second season
The first season of The D'Amelio Show premiered on Hulu in September 2021. In November, the show was renewed for a second season, which means cameras are going into Charli's and Dixie's lives once again.
Speaking to Extra TV, Charli gave fans a sneak peek into what they can expect from the second season. She said, "The things they've been following is more outside of the house now. They take cameras to what we're doing and where we're going so definitely a lot more work-focused."
Dixie also told Hollywood Life in December 2021, "The cameras can actually follow us around now, so I'm so excited for everyone to see all the things that we've been doing. I'm showing more of what I'm working on with music because I'm going on tour, and things I've been working on with brands and in fashion."