Charli D'Amelio Reveals Why She Cannot Find a Good Therapist to Help Her Deal With Fame
Charli D'Amelio was once an ordinary girl from Connecticut, but in 2020, she became the most followed person on TikTok. Now she is a bonafide social media star.
D'Amelio was thrust into fame at a young age, and that no doubt comes with many challenges. However, taking care of her mental health has been difficult at times. As she shares on Hulu's The D'Amelio Show, she has trouble finding a good therapist.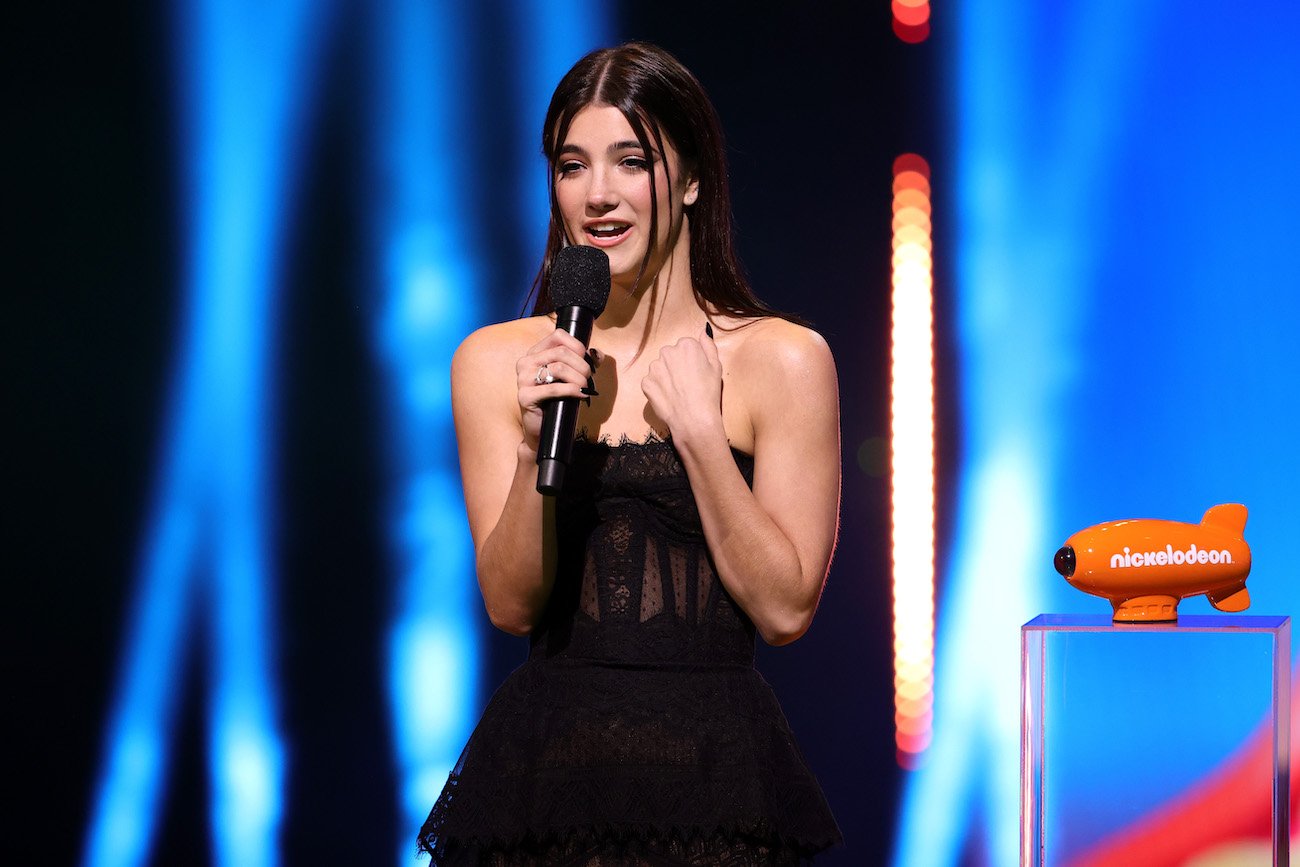 Charli D'Amelio has opened up about her struggles with fame
Ever since she became popular, D'Amelio has been open about some struggles she has with fame.
For example, on 2 Chix, her podcast with sister Dixie, D'Amelio has talked about receiving mean messages whenever she posts anything. She even once said, "It's extremely difficult to continue posting a platform where people that are watching your videos don't actually, like, want to see you and a lot of the feed back is negative."
D'Amelio continues to open up on The D'Amelio Show. Throughout the series, viewers could see D'Amelio try to deal with a world in which she is constantly watched and judged. In one episode, she even had a breakdown.
Charli D'Amelio reveals she cannot find a good therapist
RELATED: Charli D'Amelio's TikTok Fame Used to Make Her Sister Dixie 'Embarrassed'
During episode 7 of The D'Amelio Show, D'Amelio talked about her experiences with therapy, which is commonly used for people dealing with mental health issues and emotional problems in their lives.
"I think therapy's great. I think for some people, it works really well and it's very, very helpful," she said. "I have struggled finding a good [therapist], which is why I'm not going to one right now. But, hopefully, one day I will be able to find a therapist that I like and I work well with and can help me."
In another part of the episode, D'Amelio revealed to her friends an unnerving experience she had with one therapist.
D'Amelio explained, "So I got on the call, and we started talking about whatever—like, my emotions and stuff. And then he drops this thing. 'Yeah, my daughter's a huge fan of you.' … I was just like 'Oh, no way.' He was like, 'Yeah, you might be struggling, but you make my daughter really happy.'"
According to D'Amelio, the comment the therapist made felt "weird" and "awkward." She said during a confessional, "I appreciate your daughter—I really do—but she's not going to help the chemical imbalance in my brain."
In any case, D'Amelio does encourage fans to seek therapy if they need it.
Charli D'Amelio has achieved some of her wildest dreams
RELATED: Charli D'Amelio Uses This 1 Excuse With Her Parents to Get Out of Cleaning Her Room
Although fame comes with many challenges, it has also allowed D'Amelio to achieve some of her wildest dreams.
For example, D'Amelio is a huge Jennifer Lopez fan, and in 2020, she was able to meet her idol. Lopez even wrote D'Amelio's profile for Time Magazine's Next 100 list.
"When Charli dances, she connects," Lopez wrote. "She's the biggest new teenage star right now, and it's not simply that she dances on TikTok. She's the best at it. When she dances, people want to be like her. Her authenticity comes through the screen."
D'Amelio has also been able to partner with brands she loves to earn money. Last year, her go-to coffee brand, Dunkin' Donuts, partnered with her to release a drink called The Charli.
Her father, Marc, told Elle about how the family feels about fame, "I constantly check with everybody and myself: 'Are we happier today than we were before we started this?' And right now I think we are. Overall it has ups and downs, but we realize how lucky we are, how blessed we are, and what an incredible ride this is. I want them to enjoy it."