Charli D'Amelio Shares How Her Family Helps Her Deal With the Pressure of Internet Fame
Just a few years ago, Charli D'Amelio was an ordinary girl from Connecticut. However, in 2019, she began gaining popularity on TikTok and soon became the platform's most followed person.
D'Amelio has been dealing with the sudden fame, and she recently shared how her family is vital to her mental health.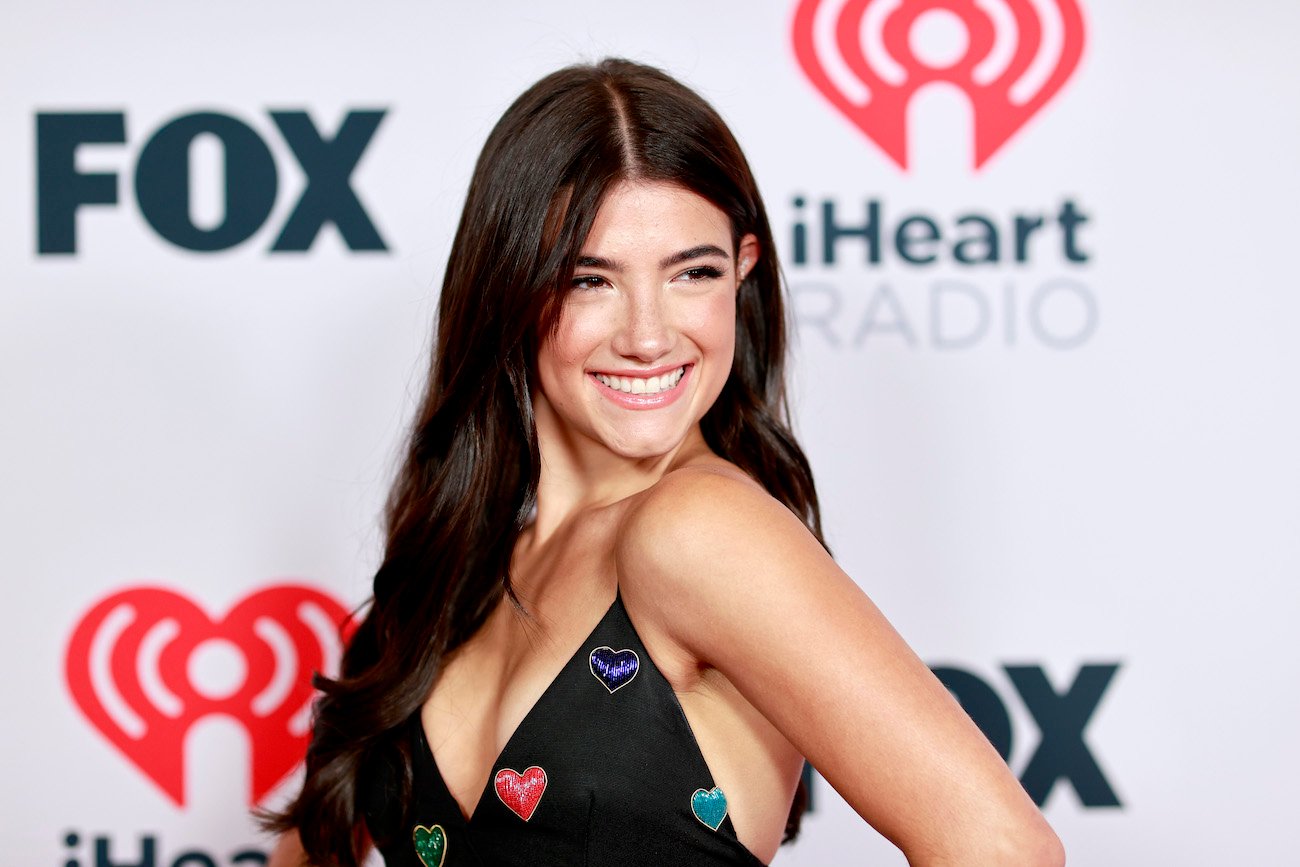 Charli D'Amelio and her family will have a reality show
D'Amelio and her family—mom Heidi, dad Marc, and sister Dixie—are very close. They have a family YouTube channel, and D'Amelio's family members often appear in her TikTok videos.
Many fans of D'Amelio like to see her interact with her family, so the D'Amelio family will have their own reality show on Hulu soon. This project was announced in December 2020.
"The D'Amelio Show joins our growing slate of docuseries about the human experience and we're incredibly excited to partner with the D'Amelio family to offer viewers an authentic look at the complicated lives of these two relatable young women thrust to the top of the social media algorithm," said Belisa Balaban, VP Documentaries at Hulu, according to Deadline.
Charli D'Amelio says her family helps her deal with fame
RELATED: Charli D'Amelio Reveals the 'Biggest Challenges' of Filming Her Family's Upcoming Reality Show
D'Amelio's family is playing a huge part in helping her navigate the tricky world of fame. They are all learning new things together, and D'Amelio says their support has been crucial in her new life as a celebrity.
"I feel like the best part of how my family's doing all of this is that we're all doing it together," D'Amelio told Yahoo. "I don't have to feel like the pressure is a 100 percent on me and they don't know how it feels, so I can't talk to them about it. We go through it together because at the end of the day, they were there for me before I had any followers on social media and they're going to be there for me when this chapter of my life is over."
She added, "At the end of the day, if you feel like no one cares, I know I have the three of them by my side."
D'Amelio also shared that fans can see this family dynamic in the upcoming reality show.
"You actually get to see the ups and the downs and how we really work through things as a family," she shared. "It's like first and foremost, our family is so important and how we lift each other up and how we help each other through the hard times, because social media or not, life is tough sometimes."
Charli D'Amelio's parents are not strict with her because of her fame
RELATED: Charli D'Amelio Admits TikTok Is Not Fun for Her Anymore: 'I Lost the Passion for It'
At the end of the day, D'Amelio is still a teenager. However, they are less strict with her than before just because she is now dealing with problems most teenagers do not experience.
D'Amelio told Gotham that she occasionally tries to get out of cleaning her room and her parents do not mind.
"Back in the day, I might've nagged about [D'Amelio and Dixie cleaning their] rooms and things like that," her father Marc explained. "I'm a little bit more lenient now."