Charli D'Amelio and Her Sister Dixie Made Money in This 'Weird' Way
Charli D'Amelio and her sister Dixie are two famous faces on TikTok. They were once normal teens living in Connecticut, but these days, they are bona fide social media stars.
As influencers, Charli and Dixie have various ways to make money. During a recent appearance on David Dobrik and Jason Nash's podcast Views, the sisters revealed they once made money in a "weird" way.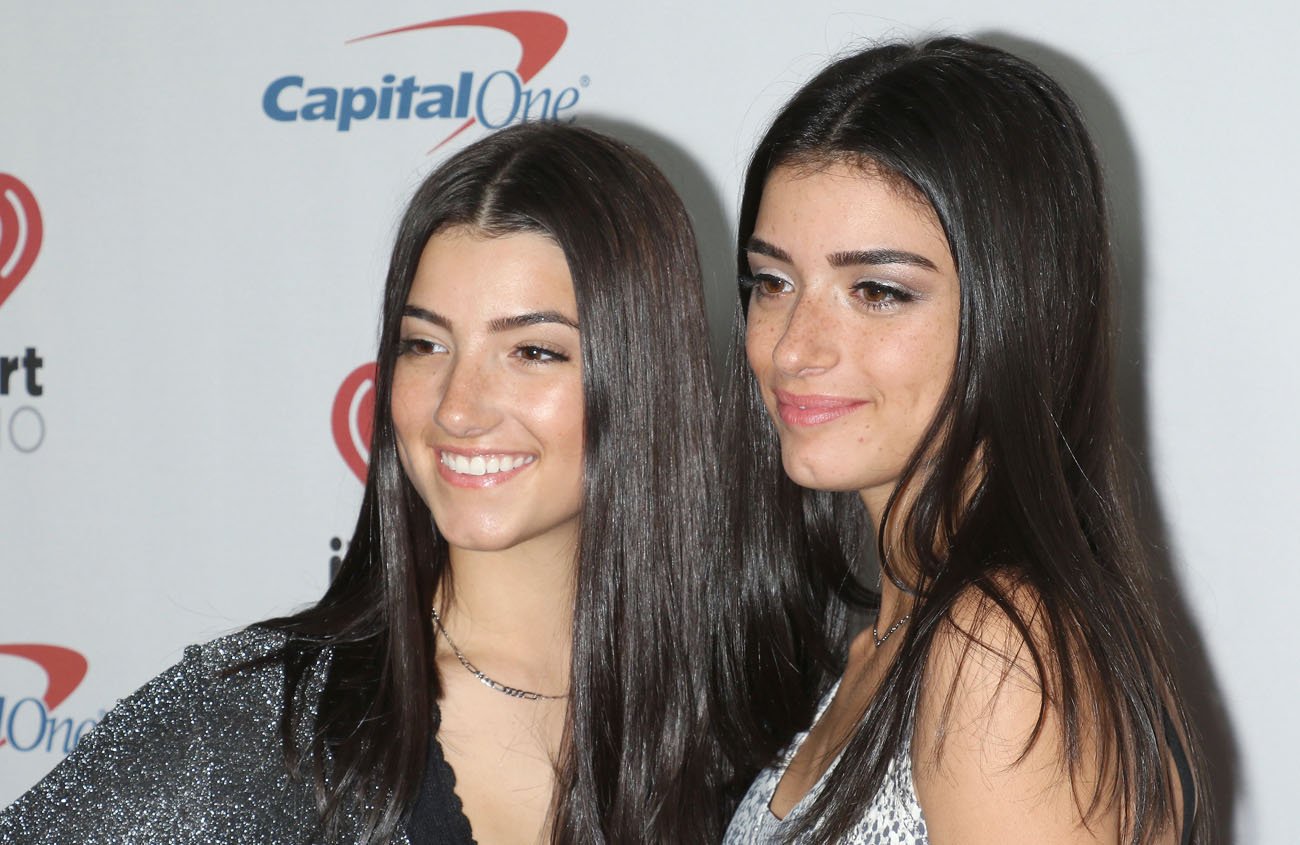 David Dobrik shared with the D'Amelio sisters the 'craziest' way he made money
Before the D'Amelio sisters shared their stories, Dobrik told them about the "craziest" way he once made money.
"I got a call once, and this kid was having a 16th birthday party," Dobrik said. "And this guy was like, 'Hey, this family wants you out there. They have $10,000 in cash. Can you just show up?' And I was like, 'F*** yeah.'"
Dobrik revealed that he was at the party for an hour and a half. When he was about to leave, the father offered him $4,000 to stay for 30 more minutes. Dobrik continued to stay at the party for over an hour. By the end of the night, he managed to get around $24,000.
"That was the craziest paycheck I've ever gotten for something so stupid," he said.
Charli and Dixie D'Amelio revealed they went to a hotel room with a stranger to entertain his kids
RELATED: Charli D'Amelio's TikTok Fame Used to Make Her Sister Dixie 'Embarrassed'
After hearing Dobrik's story, Charli and Dixie shared their own.
Charli revealed that a father once offered the sisters money to do a call with his kids. However, Charli turned him down because she felt "uncomfortable" taking the money without meeting the kids in real life.
"We actually ended up running into him, and the dad was feeling very excited to just hand us stacks of cash," she said. "Half of it was U.S. dollars, and half of it was Canadian cash."
Dixie, then, explained that the man requested the sisters also go up to his hotel room to meet his kids. However, they noted that they were with their mom and a friend's mom, so it did not seem like a dangerous situation.
In the end, Charli and Dixie got to meet the kids, though Charli recalled that it was definitely a "weird" experience for her.
What are Charli and Dixie D'Amelio worth?
RELATED: Fans Slam TikTok Stars Charli and Dixie D'Amelio for Acting 'Spoiled' In a New Video
Based on the way they told the story, it seems that meeting random kids for money isn't a common occurrence in Charli's and Dixie's lives. The sisters earn a living doing other things.
For example, they are huge stars on TikTok, so Charli and Dixie often promote products on their accounts. They endorse brands in other ways as well, such as appearing in advertisements.
Charli and Dixie also have a podcast together, called 2 Chix. Additionally, Charli has written a book, and Dixie has released songs.
Thanks to the work they put in, the sisters have amassed quite a bit of money. Charli reportedly has a net worth of $4 million. Meanwhile, Dixie's net worth is $3 million.