Charli D'Amelio and Sister Dixie Reveal 'Weird' Things They've Learned About Filming a Reality Show
Charli D'Amelio and her sister, Dixie, rose to fame as TikTok stars. In 2020, Charli even became the most followed person on the app.
Nowadays, the sisters have branched out and are trying to establish themselves in other areas of entertainment. Their family recently filmed a series on Hulu called The D'Amelio Show. Charli and Dixie shared some 'weird' things they've learned about filming a reality show.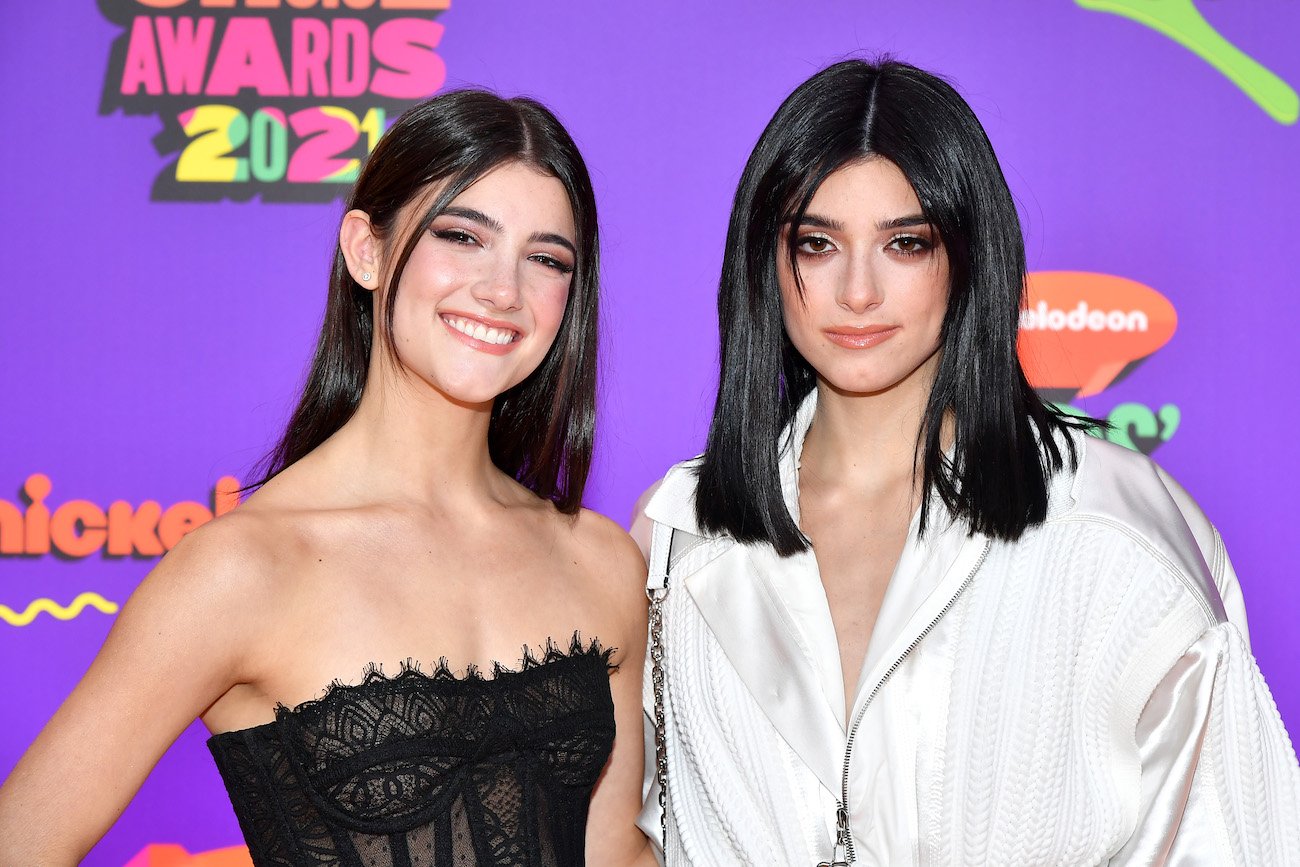 When will 'The D'Amelio Show' premiere?
The D'Amelio Show will follow Charli, Dixie, and their parents as they navigate their newfound fame.
"From relative obscurity and a seemingly normal life to overnight success and thrust into the Hollywood limelight overnight, the D'Amelios are faced with new challenges and opportunities they could not have imagined," Hulu said in a press release.
The show will premiere on the streaming platform on Sept. 3.
Charli and Dixie D'Amelio share 'weird' things they've learned while filming
RELATED: Charli D'Amelio Reveals a Huge Secret Her Sister Dixie Kept From Their Parents
Charli and Dixie are no strangers to being on camera. However, this was the first time having a camera follow them day-to-day. In a recent interview with Variety, the sisters shared some things they've learned about this experience.
"It was definitely very odd at first," Charli said. "It was super uncomfortable because you'd just be, like, sitting, doing nothing, and there's a camera there. You're like, 'This is so boring. I'm not doing anything.' And then, you see as time goes on you're really telling a story throughout it."
Dixie shared that, for her, it was also "weird" to constantly have a mic on. She joked, "I'd just start talking into the mic like, 'Hi, can you hear me? Can you tell them I need to go to the bathroom?'"
Charli admitted the microphone situation was also something she had to get used to. Additionally, she had a habit of playing with her necklaces, but she had to stop doing it as it disrupted the sounds coming into the mic.
Charli and Dixie D'Amelio say it was a challenge to open up about their lives
RELATED: Charli D'Amelio and Sister Dixie Used to Get Into Fights With Each Other at School
Charli and Dixie also learned to open their lives up to people, which was not always easy. As Charli told Hollywood Life, "Some of the biggest challenges were opening up about things that I haven't really talked about before."
"Obviously I know that speaking about certain things will get backlash," she shared. "And when I talk about things that are important to me, I'm always thinking 'what's going to be going around on Twitter after I say this?' So it was really awesome that the team created a super safe space for me. I'm just super excited for people to get to see a different side of me that maybe they don't see as much."
Charli also told Variety that she and Dixie became familiar with their crew, which made filming fun for them.
"We're just living our lives, and they're just in the kitchen along with us and following our conversations," Dixie added.