Charli D'Amelio's Signature Drink at Dunkin' Donuts Might Not Be Suitable for Her Young Fans, Barista Warns
Charli D'Amelio was once a regular teenager from Connecticut, but these days she is the most-followed person on TikTok. D'Amelio now has countless fans from all over the world, and with this level of popularity comes awe-worthy brand partnerships.
D'Amelio recently partnered with Dunkin' Donuts to promote her signature drink nationwide. However, while many people might be excited to buy it, a barista is now issuing a warning to young people who are thinking about trying the drink.
Charli D'Amelio calls herself a 'very loyal customer' of Dunkin' Donuts
D'Amelio is known for showcasing her dancing skills on TikTok. However, one thing fans have also taken notice of in her various videos is her love for coffee.
According to D'Amelio, she started drinking coffee in her videos to help deal with the awkwardness of dancing, but it ended up being something followers associate with her.
She told People, "There's always those few seconds of music before a dance starts, and I'm super awkward sometimes, so I would just take a sip of coffee before I started dancing, and people started to associate me with it. My life is pretty much on the internet, so I might as well tell everyone what I'm drinking, and it was always Dunkin' coffee."
D'Amelio also shared that she is a "very loyal customer" of Dunkin' Donuts.
Dunkin' Donuts began serving 'The Charli' in Sept. 2020
Fortunately for D'Amelio, she landed a sweet deal with Dunkin' Donuts in Sept. 2020. The popular breakfast chain began serving D'Amelio's signature drink for a limited time. Called "The Charli," the drink is simply Dunkin' Cold Brew mixed with whole milk and 3 pumps of caramel swirl.
"This is the partnership fans have been rooting for since Charli first danced onto TikTok with her Dunkin' Cold Brew in hand," Drayton Martin, Vice President, Brand Stewardship at Dunkin', said in a statement. "Charli is one of our biggest fans and the feeling is mutual. We're thrilled to finally make it official and make it easy for people to run on Dunkin' just like Charli."
A barista warns D'Amelio's young fans about 'The Charli'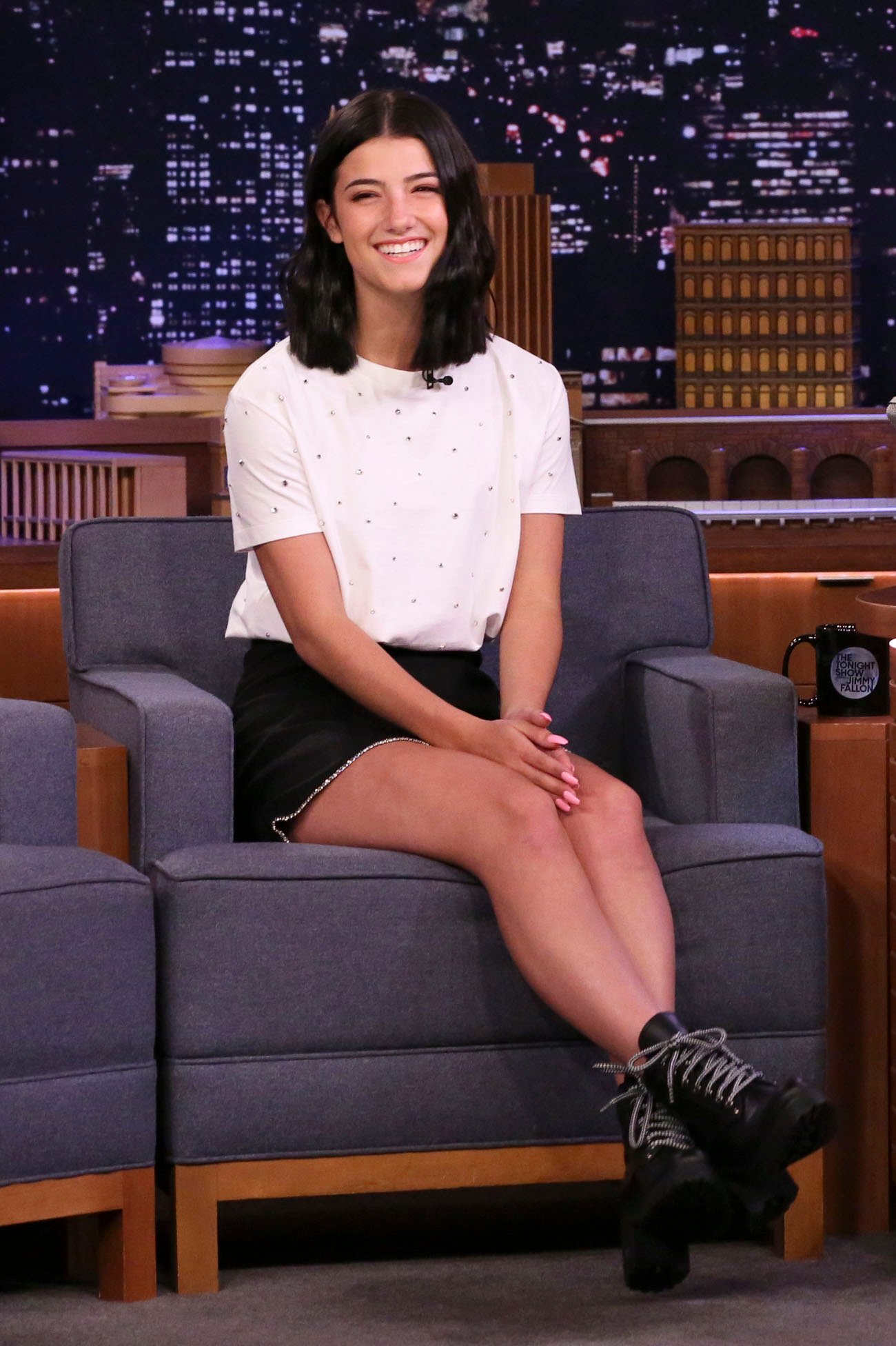 At 16 years old, D'Amelio is very popular with tweens and teens, who make up a large portion of the user base on TikTok. It is not surprising many fans of D'Amelio have been buying "The Charli" or want to try it. However, a barista is now issuing a warning to these young people about drinking such a strong cup of coffee.
In a recent TikTok video, a barista at Dunkin' Donuts who goes by the name @angie.anaya says, "That drink is one of the strongest drinks we have; it will keep you up all night. Someone who is 10 or 11 probably shouldn't be drinking it."
"The Charli" consists of a cup of cold brew coffee, which is known to have a very high concentration of caffeine. As such, @angie.anaya suggests for anyone who cannot handle that much caffeine to get a decaf coffee instead.