Charli D'Amelio's TikTok Fame Used to Make Her Sister Dixie 'Embarrassed'
Charli D'Amelio and her sister Dixie are both well-known on TikTok. The two of them are among the most followed people on the platform. 
Many teens nowadays dream of being internet famous, though Dixie was initially "embarrassed" that Charli was popular on TikTok.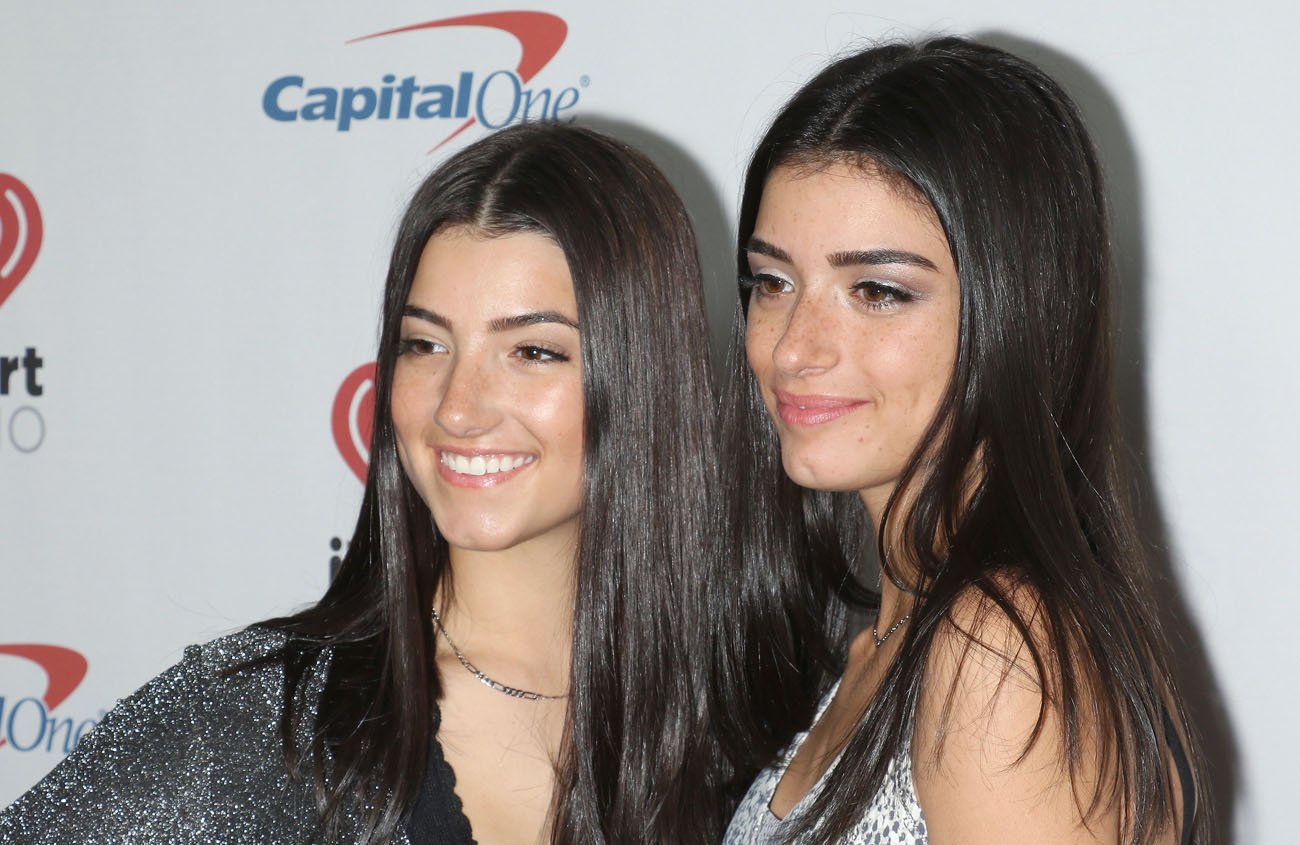 Why Charli's D'Amelio Tiktok fame made Dixie 'embarrassed'
TikTok is a trendy app now, but it was not always that way. When Charli began posting videos on the platform, it was not always cool among her peers to be on it.
"I remember Dixie was so embarrassed to have a sister on TikTok," Charli told The Guardian in June 2020. "And then in May 2019 – oh! I guess that was a year ago – all my friends started making TikToks. They asked me for help copying some of the dances. They said, 'Oh, you've got to teach us.' And I said, 'I don't want to, it's weird, I don't even have my own account.' But then I started making videos and I guess I started having a lot of… fun?"
In fact, Charli and Dixie recalled that even Charli would tell people she was popular on "social media," not TikTok.
However, the sisters don't seem to have this problem anymore, and they openly revel in their TikTok fame.
How Charli D'Amelio's parents feel about her popularity
RELATED: A Wild Theory About Charli D'Amelio and Her Dad Is Going Viral on Tiktok
In an interview with Variety in August 2020, Charli shared that her parents were "confused" about how TikTok worked, but they eventually understood and even made their own videos..
"My parents have always followed me on all of my social media," she explained. "They knew about every account I had. I started posting on TikTok and then they got on TikTok so they could watch me. They're like, 'What are you posting? I'm so confused.'"
Charli added, "And then they actually got really, really, smart with the app and it was kind of all we were talking about… Everyone just kept checking in on what was happening and now they really understand and they make their own videos and they make videos of my sister and I."
How Charli D'Amelio's life has changed since becoming famous
RELATED: Charli D'Amelio Admits She Is 'Failing Every Class' at Her School
Charli used to be just a teenager from Connecticut, though it's no secret her life has changed a lot since then.
For one thing, she now has a job. Before the coronavirus (COVID-19) pandemic started, Charli already switched to online schooling to accommodate her busy schedule.
"I started a few months before everyone else did," she told Variety. "Everyone was like, 'Did you drop out of school?' I was like, 'No, I do online school.' They were like, 'That's not real school,' and now everyone's doing it."
Additionally, Charli is also learning how to navigate a world of both fans and critics watching her every move. She has spoken out about the negative messages she receives from people and how they affect her mental health.
However, at the end of the day, Charli tries to focus on the positive aspects of fame.
"I definitely wouldn't change it for the world because now I've been given this voice where people can listen and see the things that I have to say," she said to Variety. "I just want to be able to continue to use that to spread a positive message."