Charli XCX Album Review: 'Crash' Exhumes Angels Everywhere
Following the premiere of songs 'Every Rule' and 'Beg For You,' Charli XCX debuted her 2022 album, 'Crash.' Here's our review of the pop star's latest release.
Thanks to some "femme fatale powers and a multitude of dark spells and curses," Charli XCX debuted her most cohesive album yet — the highly-anticipated collection titled Crash. Here's our review of the 2022 release.
Charli XCX released her album 'Crash' in 2022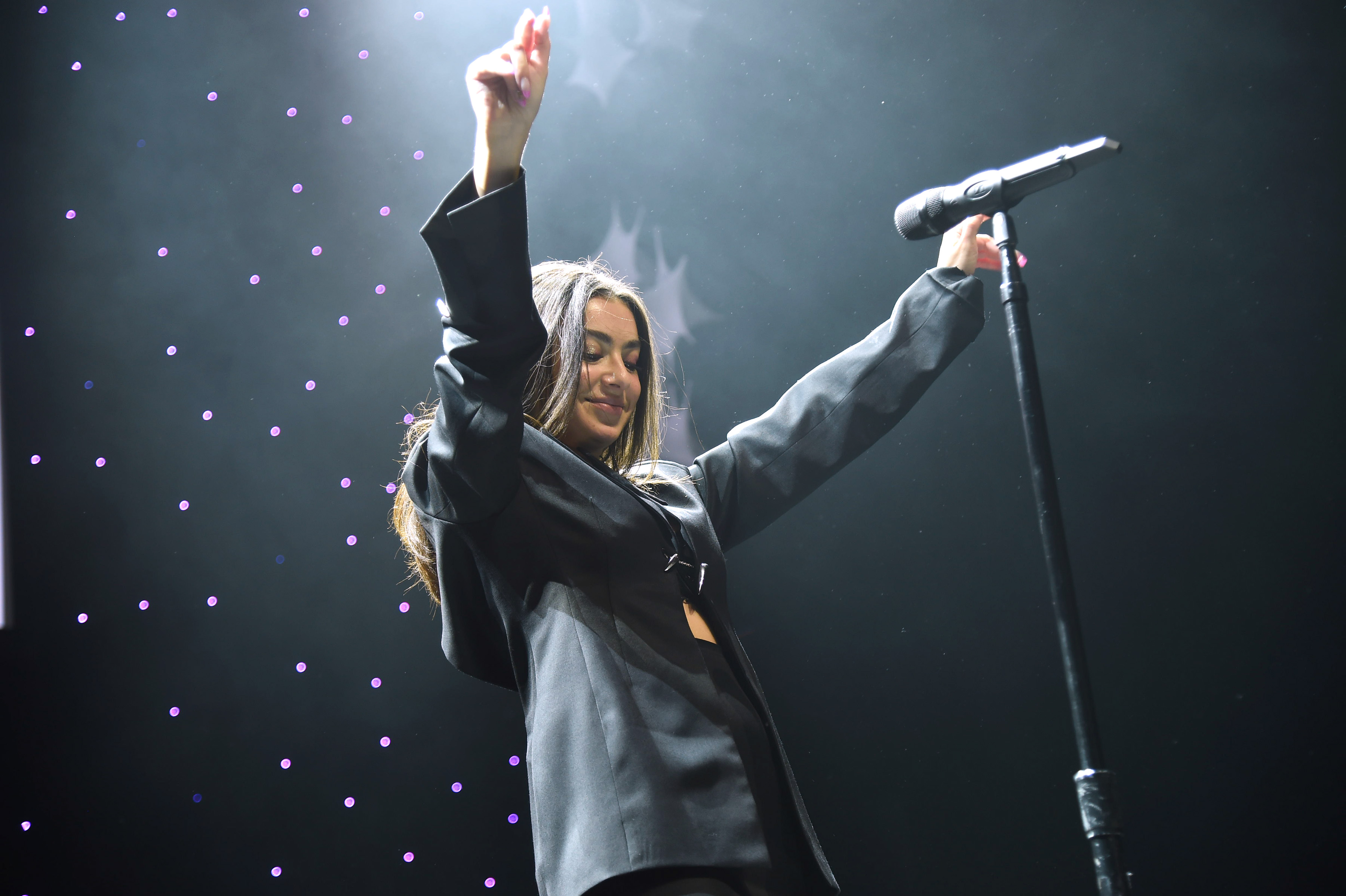 As the self-proclaimed greatest artist of her generation, Charli XCX burst onto the music scene with songs "I Love It" and "Boom Clap." Over the years, Charli XCX cemented her pop icon reputation, creating How I'm Feeling Now about her experience during the coronavirus (COVID-19) pandemic and introducing many listeners to hyper-pop with 2017's Pop 2.
Now, this legend is exhuming the music industry, thanks to her 2022 release and its corresponding singles. 
Charli XCX offered a glimpse into this new era, the first look being "Good Ones" and its goth funeral music video. Four other singles later, fans finally reached Crash — the fifth and final album of Charli XCX's Atlantic Records deal.
Due to her tumultuous relationship with her record company, Charli XCX's album appears as almost social and cultural commentary on the music industry, complete with this artist's hyper-pop perspective. It's ironically self-aware yet totally dance-y. After several months of anticipation, this is exactly what some angels were looking for.
Charli XCX resurrected the music industry with 'Crash'
As stated by Charli XCX following her dip into "stan Twitter," Crash is the artist's most cohesive album to date. That's especially true for the recently released music videos dotted with hues of red, blue, and black.
Crash seamlessly references past Charli XCX songs and sounds (and even pop music of the 1980s), with lyrics about Charli XCX's infidelity. It could be seen as a breakup album. A step toward realizing the next place in Charli XCX's life and career. Others interpret Crash as a nod to the "authenticity" of pop music, or the lack thereof, according to some casual listeners.
With Charli XCX turning 30 this year (and exploring new romantic territory), this shadow of adulthood is especially pertinent with songs like "Twice," "Every Rule," and "Yuck." Songs like "Lightning" included creative sound choices. With "Lightning" appearing as the current fan-favorite, "Constant Repeat" is Charli's favorite song.
"When I had written it, it just came out, and it felt like something that had been missing from the album," she said, according to one Twitter user. "It was really important for this song to be on the album."
Charli XCX's 'Crash' is worth the listen
Songs "Beg For You" and "New Shapes" featured other "iconic" artists in the pop music scene (even if the singles are considerably weaker than other Crash tracks.) Is it her best album yet? There's still some debate, especially regarding the longevity and impact of Pop 2. 
Overall, Crash seems like the album Charli XCX was destined to make. It's a massive leap forward thematically while remaining rooted in what makes Charli XCX's music unique. For many angels, this is an album worth waiting for.