Charli XCX Calls Herself 'Popular' and 'Annoying' for Always Trending on Twitter
Charli XCX is the self-proclaimed greatest artist of her generation. It makes sense that for most of March 2022, this musician was trending on the social media platform. According to Charli XCX, it's partly because she's so popular. Here's part of the reason why this hyper-pop artist gained recognition on social media.
Charli XCX released 'Crash' on March 18, 2022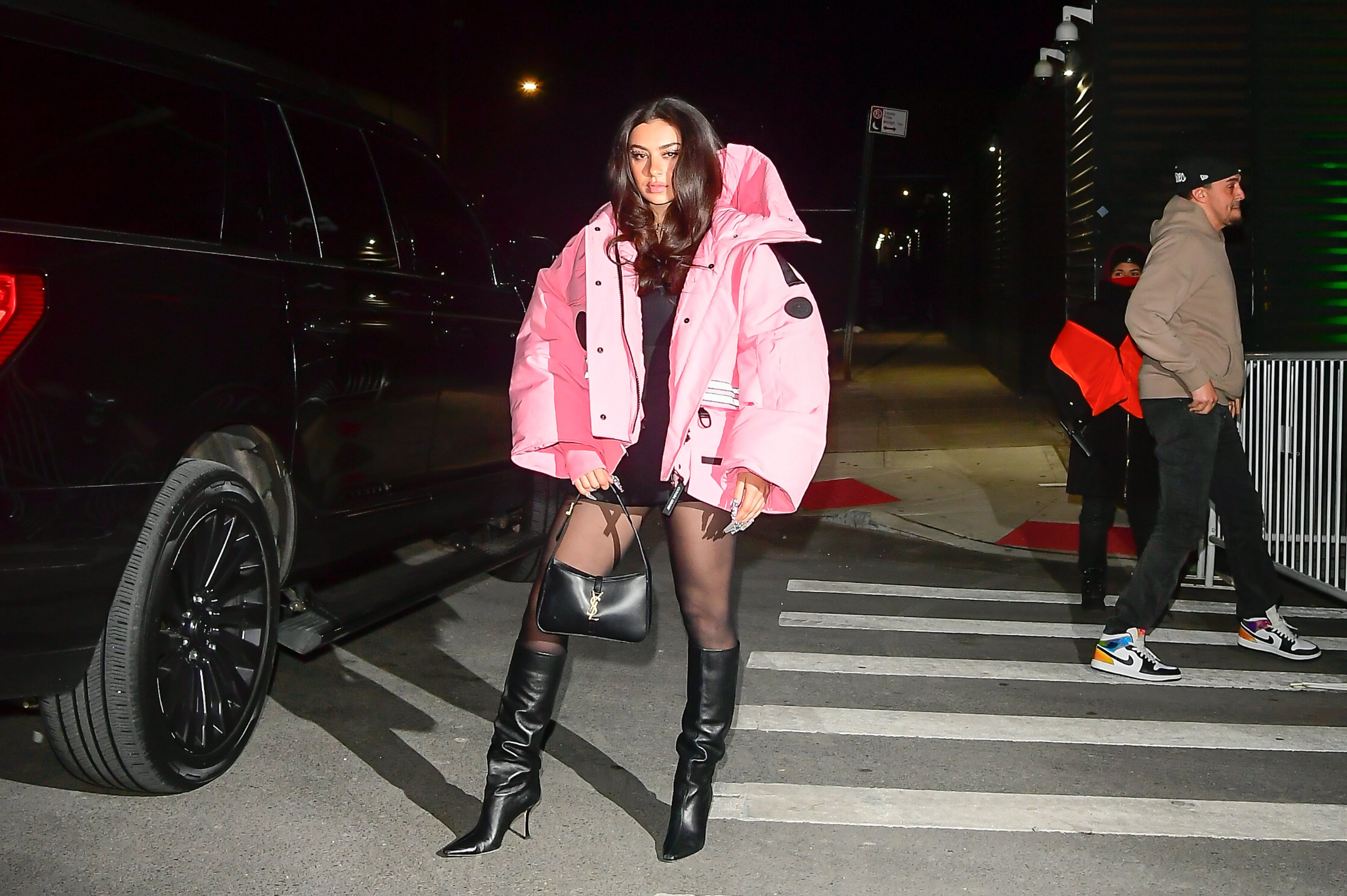 It's Charli, baby. After teasing Angels on social media, Charli XCX finally released her album Crash in March 2022. 
This production featured A. G. Cook, George Daniel, Oscar Holter, Digital Farm Animals, Ilya, Oneohtrix Point Never, Jon Shave, and Mike Wise, among other artists. It also included already released songs like "Every Rule" and "Baby."
Additionally, Charli XCX embarks on her Crash North American and European tour, beginning on March 26. Tickets sales to the general public began in November 2021, with some dates selling out in a matter of days.
Even before this album premiered, Charli XCX was trending on Twitter.
Charli XCX trended on the social media platform, Twitter
Charli XCX is trending for several reasons. Recently, the artist took to Saturday Night Live, performing songs "Baby" and "Beg For You." Complete with long nails, iconic choreography, and ethereal imagery, some shared praise for this artist.
Because she couldn't wait any longer, Charli XCX released her song "Every Rule" and its corresponding YouTube video. About a week before the Crash premiere, this album was leaked on most social media platforms.
This wouldn't be the first time Charli XCX's music debuted ahead of its intended release date, but it did lead to the artist becoming a top trending topic on Twitter. Charli XCX even posted a joke regarding this accidental leak on her Instagram story, pretending that the link brought fans to "Me" by Taylor Swift. She later joked about her constant popularity on Twitter.
"I'm literally trending like, all the time now. I'm so popular and annoying," Charli XCX tweeted, earning 15 thousand likes in the process. 
Charli XCX even tweeted about the fan response to 'Crash' and its singles
After months of anticipation, Crash finally became available for streaming. However, Charli XCX released several singles in conjunction with this album, the first being "Good Ones." She debuted "New Shapes" and its corresponding music video featuring Christine and the Queens and Caroline Polachek.
The "Beg For You" music video, posted to YouTube, featuring Rina Sawayama. With fan reactions remaining somewhat split, the singer took to social media, sharing her thoughts on her latest era.
"Ok, I'm not mad, promise, I just find the commentary interesting so I had to just dip into stan world for a sec," Charli XCX began her Twitter tread. "To me, this is undeniably my most coherent era. Like OBVIOUSLY. whether you LIKE it or don't, I don't care but it's cohesive and consistent."
Music by Charli XCX is available on most major streaming platforms.
RELATED: When Does Charli XCX's Album, 'CRASH,' Come Out in 2022?