Charli XCX Dedicates 'Crash' to Sophie
Charli XCX says that being friends and collaborators with SOPHIE "changed [her] life." It warmed many fans' hearts to see this pop star dedicate her 2022 release Crash to SOPHIE, who died in 2021. 
Charli XCX commented on SOPHIE's death in 2021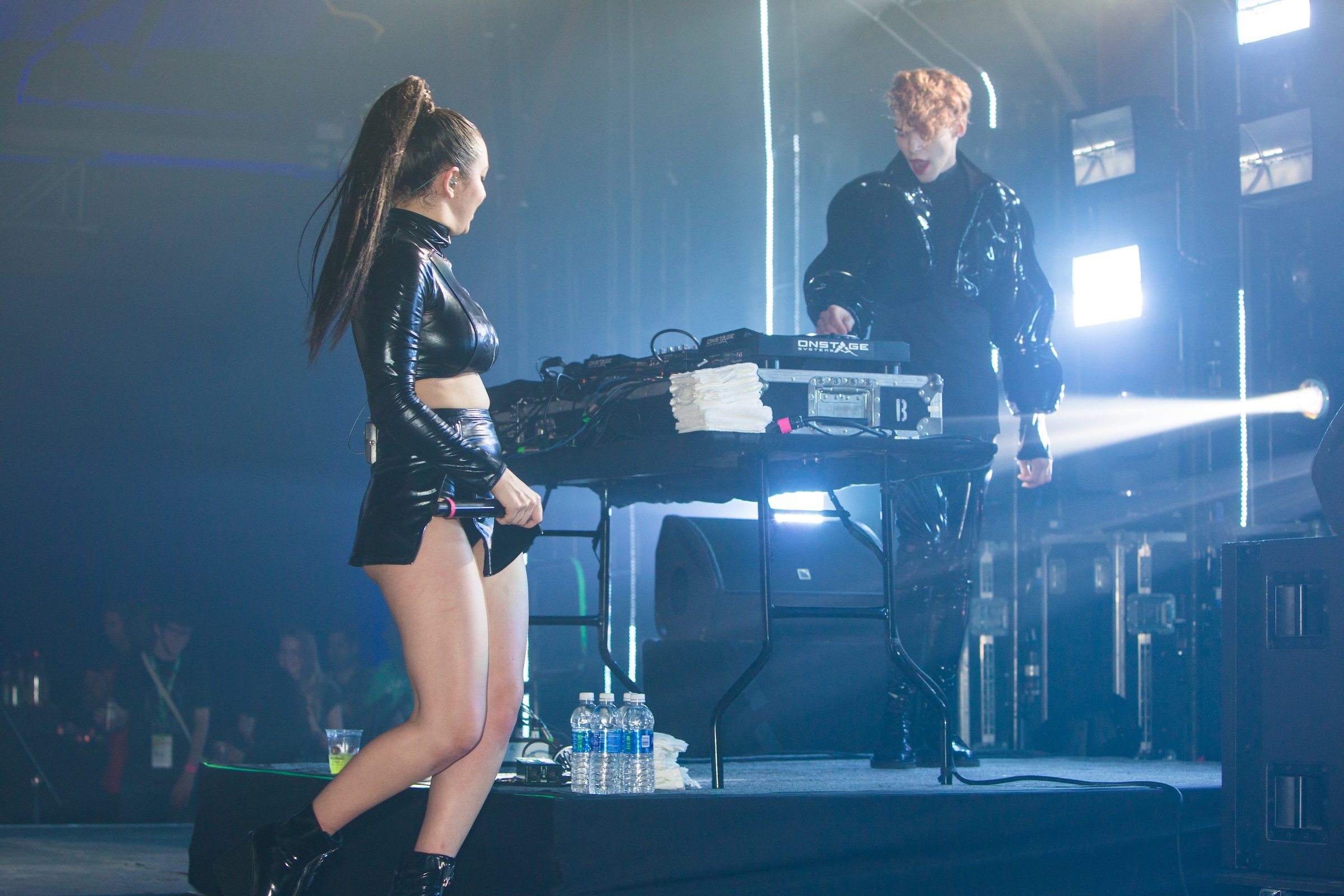 SOPHIE is known by many fans as a Grammy-nominated experimental pop musician, DJ, songwriter, and producer. She released original songs "Immaterial" and "Faceshopping." She also produced songs for some of pop music's most experimental artists.
In 2021, SOPHIE died after an accidental fall in Athens, Greece. As a close friend and collaborator of SOPHIE's Charli XCX took to social media, sharing a statement about the artist.
"It's really hard for me to sum up the special connection I felt with such an amazing person who completely changed my life," Charli XCX wrote. "There are so many memories, so many small details, so many different views and incredible feelings and stories. It's impossible to summarize the journey I went on with Sophie. Even the most insignificant things felt enormous."
Charli XCX's 'Crash' is dedicated to SOPHIE
While Crash is available on most major streaming platforms, it's also available for purchase physically on vinyl. On the record, Charli XCX thanked her producers, her angels, and her demons. On the bottom corner of the vinyl, the artist dedicated her album to SOPHIE, later commenting on her relationship with the producer/songwriter.
"She changed my life, you know? And she changed all of our lives," Charli XCX said during an Apple Music interview with Zane Lowe. "Not just because of her music which, obviously, is so incredible but because of the person that she was as a person like she championed us." 
"She has this incredible energy and when she wants to converse with you or, you know, have a moment with you, it's so special because she's so inspiring and… I've never met anyone like her, and I don't think I ever will… She can really give you confidence and power," she continued. "She can give you power. Sophie held a lot of power just in the person that she was, let alone the music."
SOPHIE produced several Charli XCX songs, including 'Lipgloss' and 'No Angel'
In addition to their personal relationship, SOPHIE appeared as one of Charli XCX's producers. According to XCX World Fandom, SOPHIE produced "Lipgloss" and "Roll With Me" from the Number 1 Angel era, as well as "Out of My Head" from Pop 2. SOPHIE is credited on Vroom, Vroom songs "Paradise," "Secret (Shh)," "Trophy," and "Vroom Vroom."
Charli XCX also included other artists in her original songs. That includes Lizzo, Carly Rae Jepsen, Rina Sawayama, Caroline Polachek, Christine and the Queens, and other strong voices in the pop/hyper-pop music scene.
As of March 18, 2022, Crash by Charli XCX is available on most major streaming platforms.
RELATED: 'RuPaul's Drag Race' Fans Are Comparing Charli XCX's 'All-Stars 6' Look to This Disney Channel Pop Star