How Charli XCX's 'Vroom Vroom' Inspired Aespa's Song 'Next Level'
Charli XCX considers herself one of the world's greatest pop stars. One of her songs, 'Vroom Vroom,' even inspirated aespa's 2021 release, 'Next Level.'
Aespa is pretty "iconic," but so is the self-proclaimed greatest artist of her generation, Charli XCX. For aespa's original song "Nevel Level," the songwriter took inspiration from Charli XCX's hyper pop track "Vroom Vroom." Here's what we know about the similarities between these songs.
Aespa's original song 'Next Level' appeared on the soundtrack to 'Fast & Furious Presents: Hobbs & Shaw'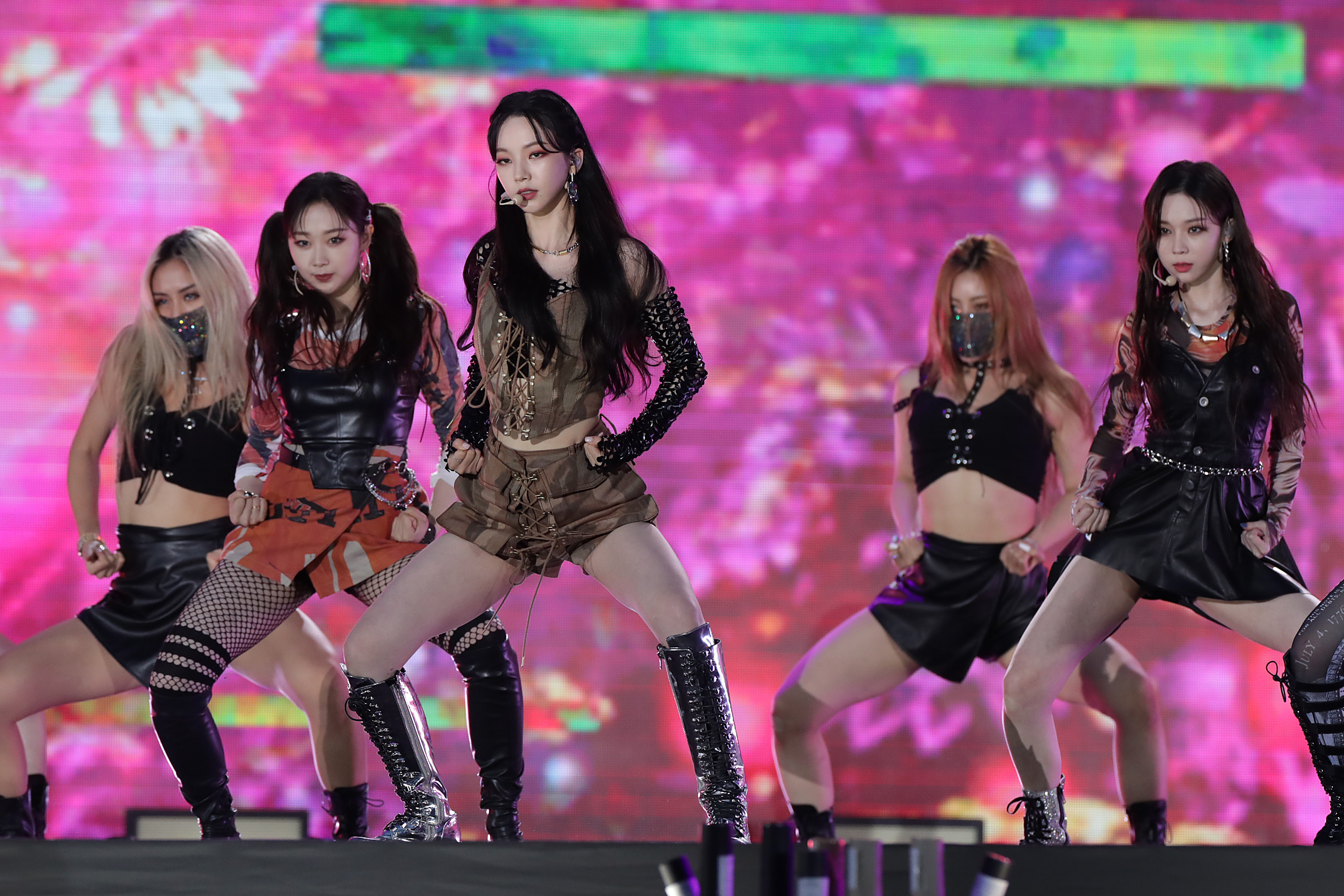 Aespa is taking their music to the next level. Debuting in 2020, GISELLE, WINTER, KARINA, and NINGNING released their song "Black Mamba," introducing the K-pop community to their unique sound. Since then, they performed at the Macy's Thanksgiving Day Parade, becoming to first K-pop group to do so. 
In 2021, aespa released their single "Nevel Level," a remix of the A$ton Wyld song of the same title. It was this K-pop track that was featured in the Fast & Furious Presents: Hobbs & Shaw soundtrack.
Since its debut, the "Nevel Level" music video earned over 200 million views, while the song itself has earned over 100 million Spotify plays. Some members even commented on the song's meaning, sharing insight into the aespa-created metaverse. 
"We wanted to continue the story from our debut single, 'Black Mamba'," member Ningning said during an interview with CNN Philippines. "'Next Level' is about going on an adventure to Kwangya to fix the problem caused by 'Black Mamba' who is disturbing the Synk between us and 'æ.'"
Aespa's 'Next Level' was inspired by Charli XCX's song 'Vroom Vroom'
As a pop singer-songwriter, ASTON is one of the musicians behind Aespa's "Next Level." In 2021, the musician appeared in a question-and-answer session on Instagram. One fan asked, "we love the beat! How did you come up with it? It's not the usual thing you hear in K-pop! It's unique."
While the songwriter danced to Charli XCX's iconic "Vroom Vroom" verse, the text on her Instagram story read, "the inspiration for the original 'Next Level' — 'Vroom Vroom' [by] Charli XCX."
The similarities between these songs exist primarily in the musical elements, as the lyrics to "Next Level" deal more with this K-pop group and their "Black Mamba"-inspired adventure. This hyperpop sound is also prevalent in music by A.G. Cook, Sophie, and other artists.
Charli XCX is known for her 'hyperpop sound,' featured in 'Vroom Vroom'
Complete with car sounds and a car album cover, Charli XCX debuted the Vroom Vroom EP in 2016. "Vroom Vroom" became a favorite track of many Angels. Charli XCX included this song on her setlist for several live performances. 
Recently, Charli XCX debuted Crash, the full-length album marking the end of her record deal with Atlantic Records. She featured artists like Christine and the Queens, Rina Sawayama, and Caroline Polachek on original songs, earning millions of streams.
There's no word regarding if Charli XCX noted the similarities between her song and "Next Level."