Charlie Cox's Biggest Roles Since 'Daredevil'
Despite their popularity, Netflix canceled all its Marvel Cinematic Universe series in 2019, including 'Daredevil,' title character played by Charlie Cox.
Despite their popularity, Netflix canceled all of its Marvel Cinematic Universe series in 2019.
The cancellations coincided with the launch of Disney+, yet the streaming service hasn't added any of them to their line-up. Fans of Daredevil, among other shows, are wondering why. While it's unlikely that they'll see these shows start up again on Disney+, there is still hope.
Reports suggest that Marvel has plans for the beloved Charlie Cox to reprise his role as Daredevil in the MCU not too far in the future.
Who is Charlie Cox?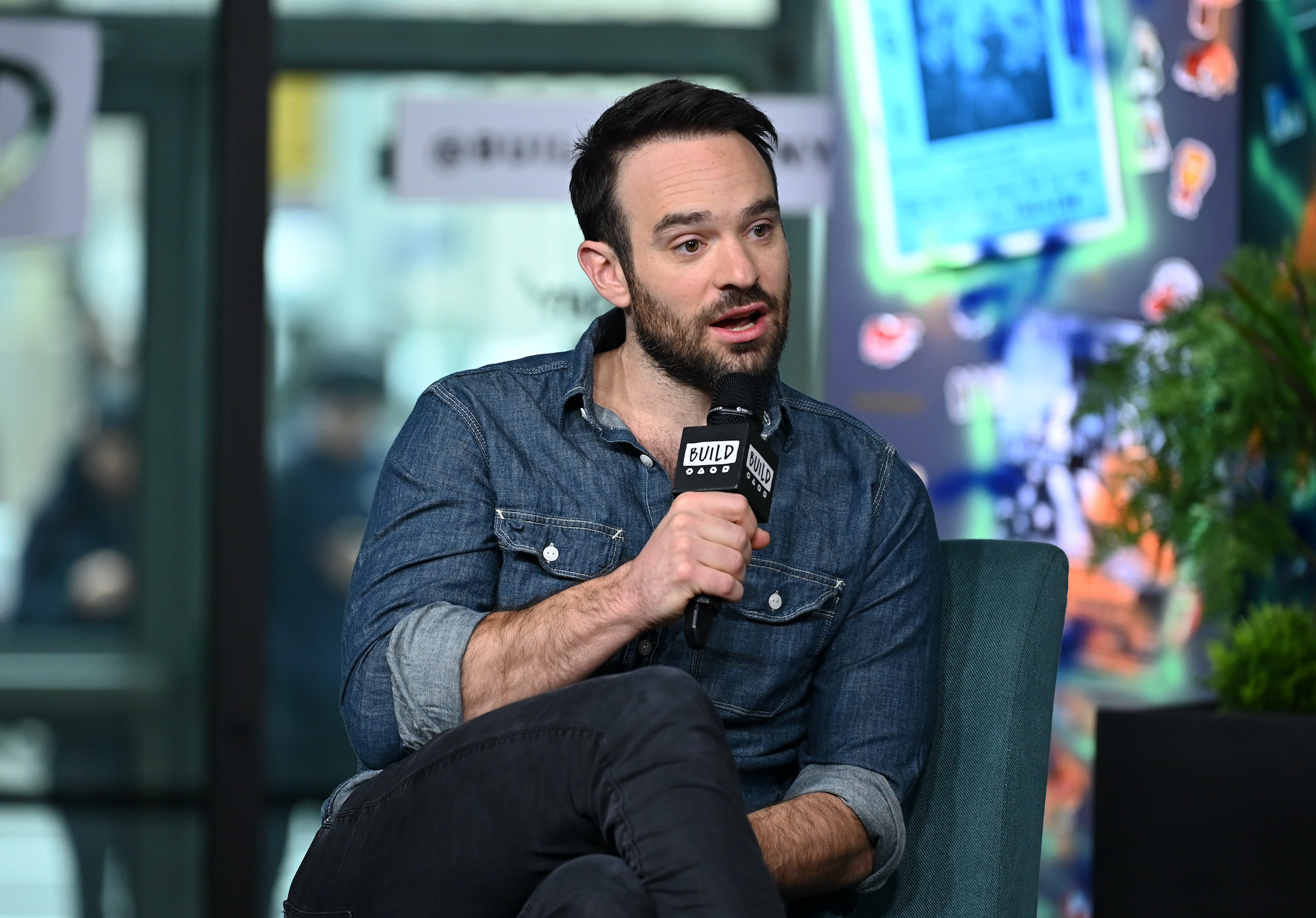 Charlie Cox is best known for his role as Matt Murdock in the Netflix series, Daredevil. Cox was born in London, and attended Sherborne School in Dorset. During his time at Sherborne, he developed his acting skills and appeared in numerous productions. His incredible talent earned him the Gerald Pitman Award from Sherborne School. 
In 2008, Cox made his West End debut in The Collection at the Ambassador's Theatre. He then starred in The Prince of Homburg at the Donmar Warehouse. In 2016, Cox made an impressive debut on the Broadway scene in Incognito, which explores the mystery of the human consciousness.
After Daredevil ended, the talented actor found himself back at the West End, performing with Tom Hiddleston in Betrayal. 
Cox had his first major role on the big screen in the 2003 film Dot the I. He then played Lorenzo in Al Pacino's The Merchant of Venice in 2004. In 2007, he landed a starring role in the fantasy Stardust, in which he acted alongside greats like Robert DeNiro and Michelle Pfeiffer. 
Before his work on Daredevil, Cox had small screen roles in Downton Abbey and the Moby Dick miniseries. He had a recurring role in HBO's Boardwalk Empire, playing Owen Sleater in seasons two and three. 
Why was 'Daredevil' canceled? 
According to Variety, In 2015, Cox received a Helen Keller Achievement Award for his portrayal of Matt Murdock. Murdock is blind, working as a lawyer by day and making the streets safer by night as the superhero, Daredevil.
Although Murdock works for the justice system, he understands that it's full of flaws. He uses his heightened senses to hand out his own kind of vigilante justice and keep his Hell's Kitchen neighborhood safe. 
Netflix's Daredevil series was canceled in November 2018. The show had three fairly popular seasons, and fans were surprised when it didn't return for a fourth. Many fans' first thoughts were that the streaming giant, Disney+, had pulled the plug on all of its Marvel shows so they could run on their own platform.
That wasn't the case, however, most likely due to the fact that Disney+ is staying family-friendly, which means no mature content like you'd find in Daredevil. 
Turns out that it was actually Netflix's decision to end the superhero series. Daredevil was an expensive project (over $200 million), and despite the high-quality delivery, the show began to lose viewers. When season three began, it was drawing less than half the viewers that tuned in for Season 2.
In addition to losing viewers, there were rumors that Netflix and Marvel had some disagreements that led to a rocky business relationship. 
Charlie Cox will almost certainly have a future with the MCU
According to We Got This Covered, Charlie Cox has been "as good as confirmed" to return to the MCU as Daredevil in the future. Marvel is under specific contractual obligations that won't allow them to do anything with The Defenders for a while still, but reports indicate that they will be resurrecting at least some of the group on the big screen. 
Although these reports can't be completely confirmed until Marvel makes an official announcement, some people are speculating that we might see Matt Murdock reprise his role in the next Spider-Man film, possibly as Peter Parker's lawyer. 
Fans are also keeping their fingers crossed that Marvel brings Jon Bernthal to the big screen in his role as The Punisher.