'Super Mario Bros.': Charlie Day's Luigi Casting Sparks Hilarious 'It's Always Sunny in Philadelphia' Memes
Many 'It's Always Sunny in Philadelphia' fans have responded to Charlie Day's casting as Luigi in the 'Super Mario Bros.' film with memes from the comedy series.
Before Charlie Day was Luigi, he was Green Man. That's just one theme among many memes that have surfaced following Nintendo's casting announcement for the upcoming Super Mario Bros. film. The famous comedian will voice Luigi in the animated movie alongside Chris Pratt's Mario, and many fans can't wait to see him in action. Some couldn't help but draw connections between Luigi and Day's It's Always Sunny in Philadelphia character Charlie Kelly.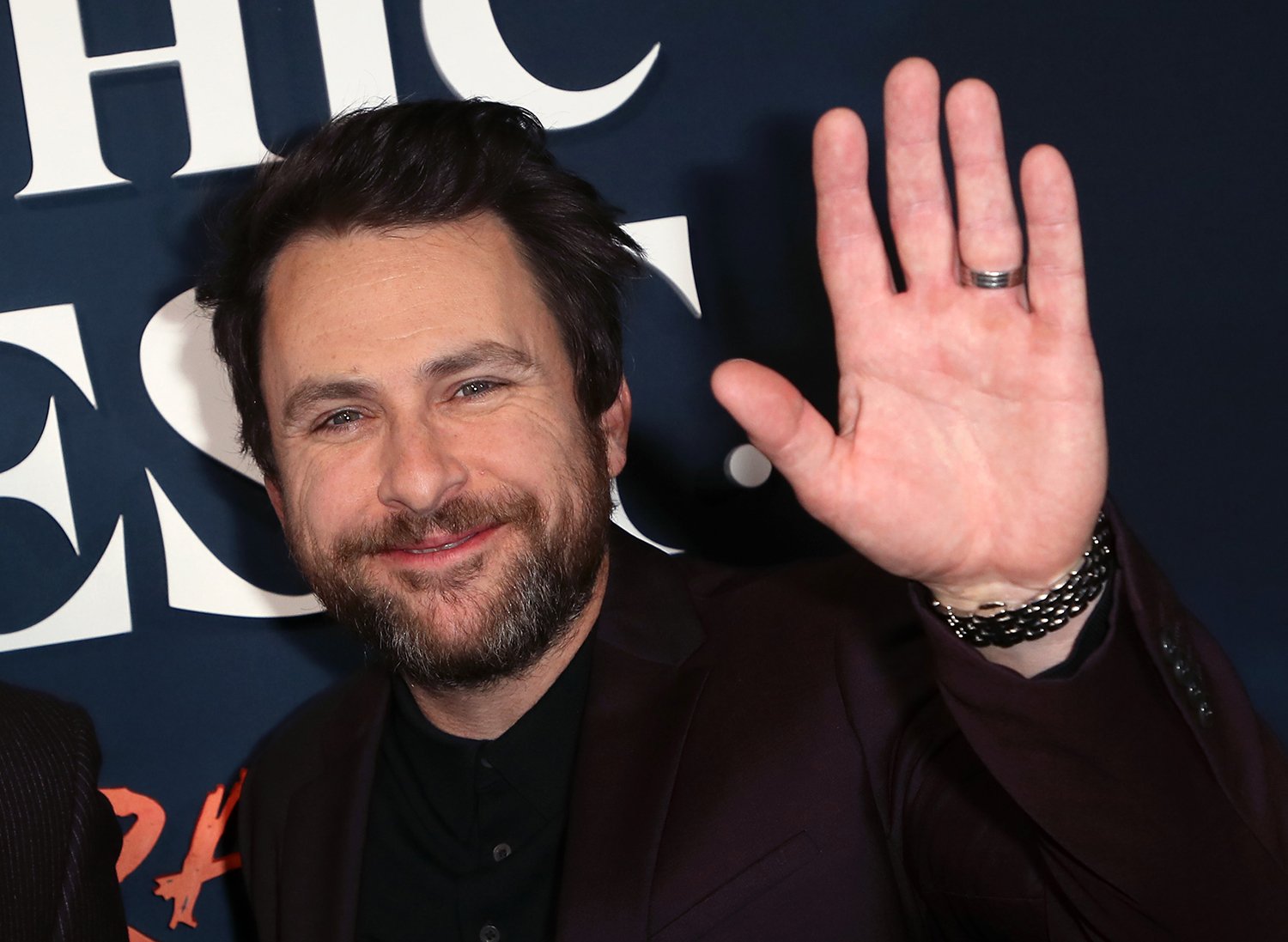 Shigeru Miyamoto revealed Charlie Day as Mario's 'timid sibling,' Luigi
The news of Day's casting came during the long-awaited Nintendo Direct on Sept. 23. During the event, Nintendo unveiled trailers, release dates, and updates for several new and existing titles. The Super Mario Bros. movie ended up being one of the biggest reveals of the evening. Nintendo and Illumination already announced their collaboration on the animated film in 2018, but news about it has been scarce since.
Nintendo game director Shigeru Miyamoto joined the Direct to talk about Super Mario Bros.' cast and release date. In addition to Day and Pratt, Miyamoto announced Jack Black as Bowser and Anya Taylor-Joy as Princess Peach. Other stars like Keegan-Michael Key, Seth Rogen, and Mario video game voice actor Charles Martinet were also announced.
"Mario's little brother, Luigi, will be played by Charlie Day," Miyamoto said. "I'm excited for you to see this timid sibling appear on-screen."
Many fans are picturing Charlie Day as Luigi in famous 'It's Always Sunny in Philadelphia' scenes
Not long after the Direct, It's Always Sunny in Philadephia fans began sharing Charlie Day memes. Many of them featured one particularly famous scene from the sitcom, in which Day's character frantically explains a conspiracy at his company. An image of the wide-eyed Day in front of an investigation board has appeared on the internet for years.
Many memes and fan artwork replaced Day with Luigi in the scene.
"Can we talk about the Boos!? Let's talk about the Boos, I've been DYING to talk about the Boos!" one Twitter user captioned the image.
"Luigi in the castle backroom explaining how Peach got kidnapped this time in the Mario Movie," another person wrote alongside a comic drawing of Luigi.
Other fans could only picture Luigi eating spaghetti from a Ziploc bag, just as Day did in It's Always Sunny. Some shared images of Luigi quoting Day's famous "Wildcard, b****es" line from the show.
One user shared an image of Day's character saying he likes ghouls, which is very fitting for Luigi, given the Luigi's Mansion ghost-hunting video games.
Charlie Day has already been Green Man
One of the more popular It's Always Sunny in Philadelphia references involved Charlie Kelly as Green Man, a mascot involving a bright green full-body suit. Many fans thought it was hilarious to see Day basically reprise his role as Green Man in Super Mario Bros.
"Charlie Day has already done Luigi, but he just called it Green Man," one tweet read.
"They took Charlie Day being the green man a bit too serious," another user joked.
One person added that Day was "born to play Green Man." It should certainly be interesting to see how the actor will perform as Luigi.
Super Mario Bros. arrives in North American theaters on Dec. 21, 2022.