Charlie Hunnam: 7 Things You May Not Know About the 'Sons of Anarchy' Star
Sons of Anarchy star Charlie Hunnam has made it clear that he is a very private person. He doesn't do social media, so fans rarely get a glimpse into his personal life.
But sometimes, the 40-year-old does reveal a few details during interviews. Here are seven things you may not know about the actor formerly known as Jax Teller.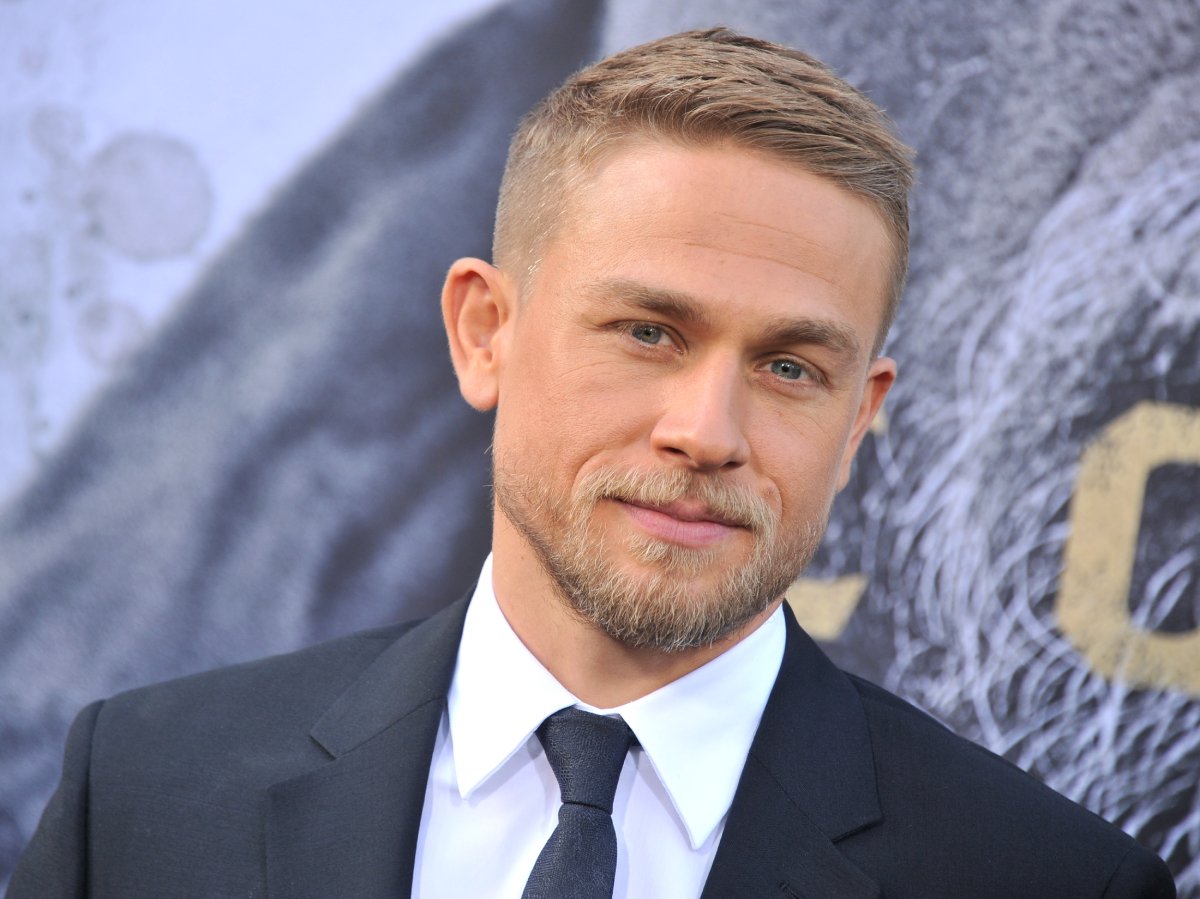 7. Charlie Hunnam gets weird fan mail
Hunnam told Buzzfeed that fans send him "weird things from time to time." But one fan from Italy took things to the next level when she asked him to send his toenail clippings.
RELATED: Charlie Hunnam's Weirdest Fan Request Had to Do With His Toenails
"It was sort of fine, this letter, but then towards the middle it got a bit weird, and then the last line was she asked if I wouldn't mind sending her a toenail clipping, or if I couldn't do that maybe just a pubic hair."
6. He can breakdance
The Sons of Anarchy alum says his secret talent is a breakdancing move where you "hold one leg and jump through, you know, without breaking contact."
However, he hasn't tried it for a while. He says that it would "probably end in disaster" if he tried it now.
5. Charlie Hunnam's a big crier
He may have played tough guy Jax Teller on Sons of Anarchy for seven seasons, but Hunnam says he's not like that at all in real life.
"I'm a hippie who smiles a lot and is pretty relaxed. I've often had an escape fantasy that I would go out into the woods by myself for a year or two and discover who I am and what life is about," Hunnam told Cosmopolitan.
He also admitted that he's a "big crier," and he's not afraid to have a "big cry-up." Hunnam once said in an interview that he cried "inconsolably" when watching the movie Lion.
4. The 'Sons of Anarchy' star has a big pet peeve
Hunnam says his biggest pet peeve is bad drivers. He explained that people who "are not equipped to drive and yet feel entitled to be behind the wheel of a car" really grinds his gears.
RELATED: 'Sons of Anarchy' Star Charlie Hunnam Used to Have a Super Secret Online Life Using the Code Name Mantis
"I used to ride a motorbike all the time and I tell you, you become much more sensitive to peoples' inability or inadequacy behind the wheel and it gets quite scary when you're on two wheels," Hunnam explained.
3. Hunnam claims he's very boring
When it comes to something that his fans might be surprised to know about him, Hunnam says he's not really sure what the answer is.
Because he avoids social media, Hunnam explained that he doesn't really know what anybody thinks about him or what they'd be surprised to know. But, if he had to guess, Hunnam said his fans would probably be surprised to find out "just how boring" he is.
2. Charlie Hunnam admitted that 'things went wrong' with 'King Arthur'
After Sons of Anarchy wrapped, Hunnam switched his career focus to films. But 2017's King Arthur: Legend of the Sword ended up being a box office bomb. The actor later admitted that "things went wrong" with that film.
During a conversation on Andy Cohen's SiriusXM Radio show, Hunnam said he wished he could go back and do that movie over again.
"I'd like to go back to King Arthur because there's a lot of things went wrong during that and a lot of things that were out of our control," Hunnam explained. "And I just don't think we ended up matching the aspiration. We just didn't quite make the movie we wanted."
1. The 'Sons of Anarchy' star has a social media idea that he thinks would be 'a big hit'
Hunnam has always avoided social media, but there is one thing that he has considered — posting cooking videos with his cat, George.
RELATED: 'Sons of Anarchy' Star Charlie Hunnam Prefers Ice Cream and Kittens Over Taking His Shirt Off Onscreen
"The only version of social media that interests me would be posting cooking videos. I'm not afraid of pots and pans," Hunnam revealed. "My cat, George, is fasci­nated by it — I talk to him while he watches me cook. I could call my page Cooking With George. I think it'd be a big hit."
All seven seasons of Sons of Anarchy are available for streaming on Hulu.