Charlie Puth Admitted 'Fast & Furious' Star Paul Walker's Death Launched His Music Career
Few songs have touched as many listeners as 'See You Again.' The 2015 track, released after actor Paul Walker's death, also jumpstarted co-writer Charlie Puth's music career.
One of the greatest powers of music is its ability to touch listeners. If a song is one of those rare gems that connects to many people, it's virtually a guaranteed hit. Over the years, a few songs have succeeded at that feat, but perhaps none has been as relatable as "See You Again." The 2015 track, released after Fast & Furious actor Paul Walker's untimely death, thrust singer-songwriter Charlie Puth into the spotlight.
Charlie Puth's breakout year came with the release of 'See You Again'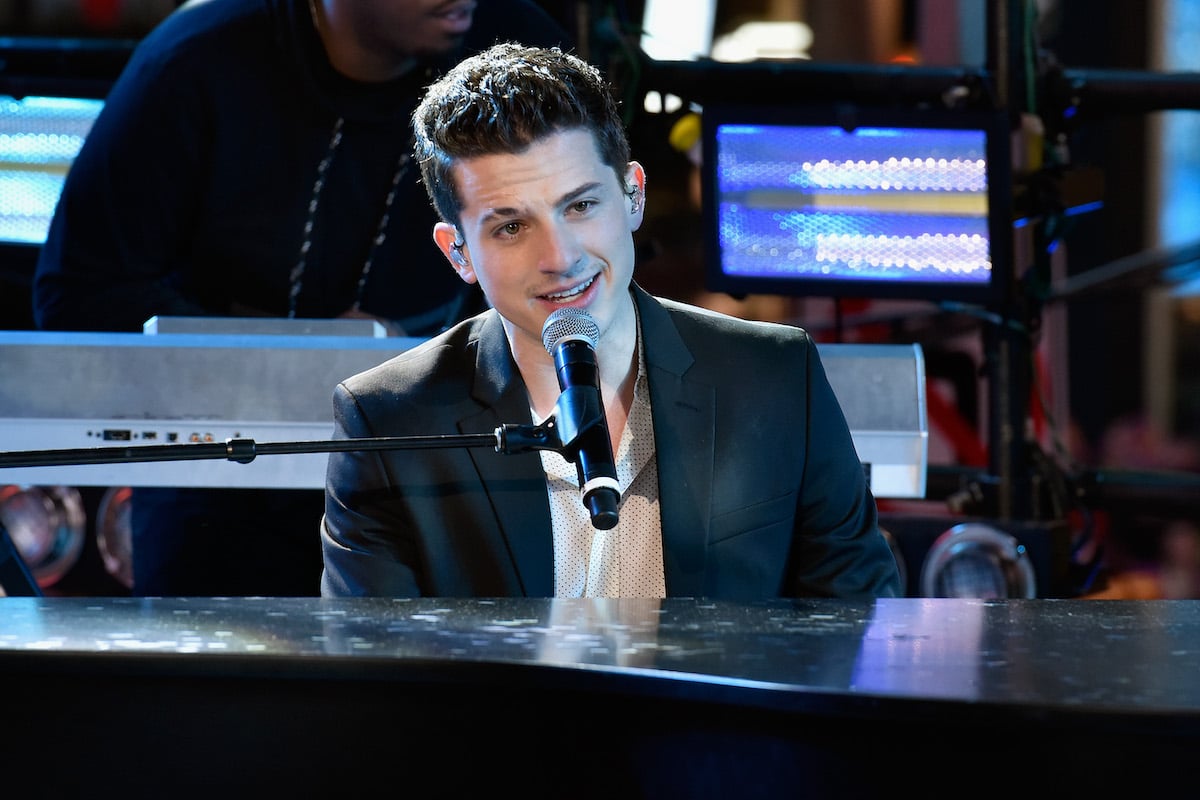 Puth was born in 1991 and, early on, decided that music was going to be a major part of his life. According to AllMusic, Puth made and sold a Christmas album in the sixth grade, completely on his own.
Later, while studying songwriting, music production, and engineering, he continued adding to his list of self-released original material.
In early 2015, he signed with Atlantic Records, which led to the release of "Marvin Gaye" with Meghan Trainor. The song soon achieved multiplatinum status.
That March, "See You Again," a collaboration with Wiz Khalifa, paid tribute to Fast & Furious actor Paul Walker and instantly hit number one on music charts everywhere.
"One Call Away," another multiplatinum single, came next.
Puth's breakout year saw many successes. "See You Again" was nominated for three Grammy Awards: Song of the Year, Best Pop Duo/Group Performance, and Best Song Written for Visual Media.
The following year, Puth released his first full-length album. It soared to number six on the Billboard 200. In 2017, his second album reached fourth on the chart.
Charlie Puth credits Paul Walker for the singer-songwriter's music career
Paul Walker, who portrayed Brian O'Conner, a main protagonist in the Fast & Furious film franchise, died in a car crash on November 30, 2013. The single-vehicle collision caused the Porsche in which Walker was riding to burst into flames. The sports car, driven by his friend Roger Rodas, was traveling over 100 mph at the time of the crash. Both died instantly.
After the tragic accident, many wondered whether Furious 7 would complete production. But Walker's brothers Cody and Caleb took over on his behalf. The film came out in April 2015 after rewrites and stand-ins.
Also during this time, "See You Again" was commissioned for the soundtrack of Furious 7 as a tribute to Walker. The song marked a turning point in Charlie Puth's career. The singer-songwriter even credited Walker for his music career.
"I had never even met Paul, and he's the reason I have a music career right now," Puth told ET in December 2015. "He's the reason why Vin Diesel and I have a great friendship. Would you even pair me and Vin Diesel as friends? We're best friends now."
What is the singer-songwriter doing now?
Over the years, Charlie Puth has collaborated with several big names, including Selena Gomez, Maroon 5, Boyz II Men, and, most recently, Elton John. It's perhaps John who has influenced Puth the most by telling the younger singer-songwriter that his music in 2019 "sucked," according to Puth in a recent interview on The Ellen Show.
John's words and their friendship encouraged Puth to take a break, regroup, and return better. One of the better parts is Puth's recent single, "Light Switch," which he ultimately sped up to ensure it wasn't depressing.
To do it, he turned up the drum beats to 184 bpm and then released it on TikTok so that he could document the process of creating the song.
It went viral virtually overnight, with listeners begging him to finish it. Its success proves Puth can still touch people through his songs.
His latest album, Charlie, will come out later this year.