Charlie Puth Shares TMI About Why He Can't Have Sex While Listening to Music
Charlie Puth's music is his life. He almost never stops grinding at various aspects of his art, from producing to songwriting to performing. But "almost" is the key word. There's one particularly intimate situation where he wants nothing to do with music. In a recent interview, the famously pitch-perfect musician got into full-on oversharing mode. And he didn't shy away from the curious moments when music is the furthest thing from his mind.
Most of the time, Charlie Puth lives and breathes music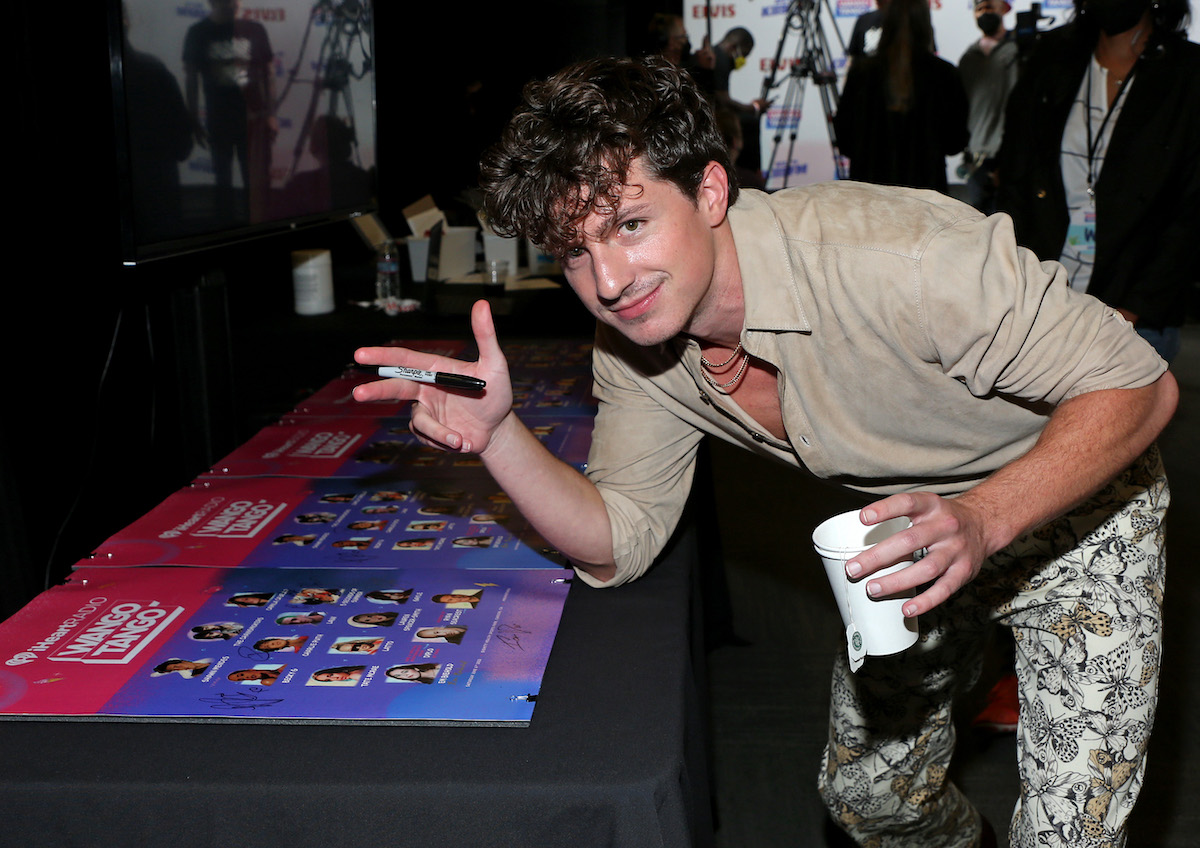 Charlie Puth came to prominence in 2011 when his minor social media fame got Ellen DeGeneres' attention. She featured the future star on her daytime talk show. He so impressed both her and the audience that the former comedian signed Puth to her music label. The contract didn't result in an album, but it led him to develop industry connections.
After earning a degree in songwriting, music, and production, Puth became a go-to pop producer, according to AllMusic. By 2014, he had songs on albums by Pitbull and Bonnie McKee.
Puth began working on his own record around that time. His breakout moment was the track "Marvin Gaye," where he shared vocals with Meghan Trainor. His debut album, Nine Track Mind, debuted in 2016. He has since released one other album and continues to collaborate with big names like Selena Gomez and Elton John.
Charlie Puth lowers the music during intimate moments
Between producing hits, writing songs, and touring, music dominates Charlie Puth's life. So it's not exactly shocking that the "Attention" singer takes occasional breaks from listening to sounds during his personal time. But if a recent interview is any indication, his no-music zone happens during the strangest moments.
It's when he has sex. The "See You Again" singer turns the music down because he says it's far too distracting. However, he admits to pleasuring himself to Maroon 5's "This Love" during his alone time. But when he's with someone, he prefers to focus on the moment rather than the music.
"I will analyze the music playing in the background, and I'll start to see the music notes in my head, and I will not be able to [perform during sex]," the singer-songwriter revealed in a May 2022 Bustle interview.
It's not the expected answer, given Puth's often-sensual social media posts. Arguably, sex is his number-one topic outside of music. But apparently, the two don't mesh well in his bedroom.
The singer's latest singles mix sex and music just fine
Though Charlie Puth eschews tunes during sex, his music mentions the topic fairly often. Puth's latest songs — "Light Switch" and "Hilarious" — point to a return to form after a rough patch for the songwriter. His third album, Charlie, is shaping up to be another hit.
"Light Switch" mirrors the kind of content you'll find on Puth's social media pages. It's about being turned on, simple and straightforward. The story behind "Hilarious" is more romantic — and heartbreaking.
Puth put out new work in 2019 without the expected impact. He was in the middle of a "messy" breakup and didn't have the energy to bring his vulnerability to his songs. A chance encounter with his collaborator and friend Elton John changed that. John told Puth his music from that period "sucked," and it was time to pour more of himself into his songs. "Hilarious" is the track where he finally confronts his emotional turmoil from that period.
Charlie is expected to drop later this year.