Charlie Puth Sped Up 'Light Switch' to Get People Out of Their Pandemic Funk
Charlie Puth went against the grain with his choices for 'Light Switch.' He changed the song late in the game for a very specific reason.
Throughout the 2010s, many musicians rose to fame. Khalid, Dua Lipa, and SZA were just a few artists who received recognition over the past few years. Amidst the new talent has been Charlie Puth. Take a look back at Puth's path to stardom and what the musician has shared about his hit "Light Switch." 
Charlie Puth's music career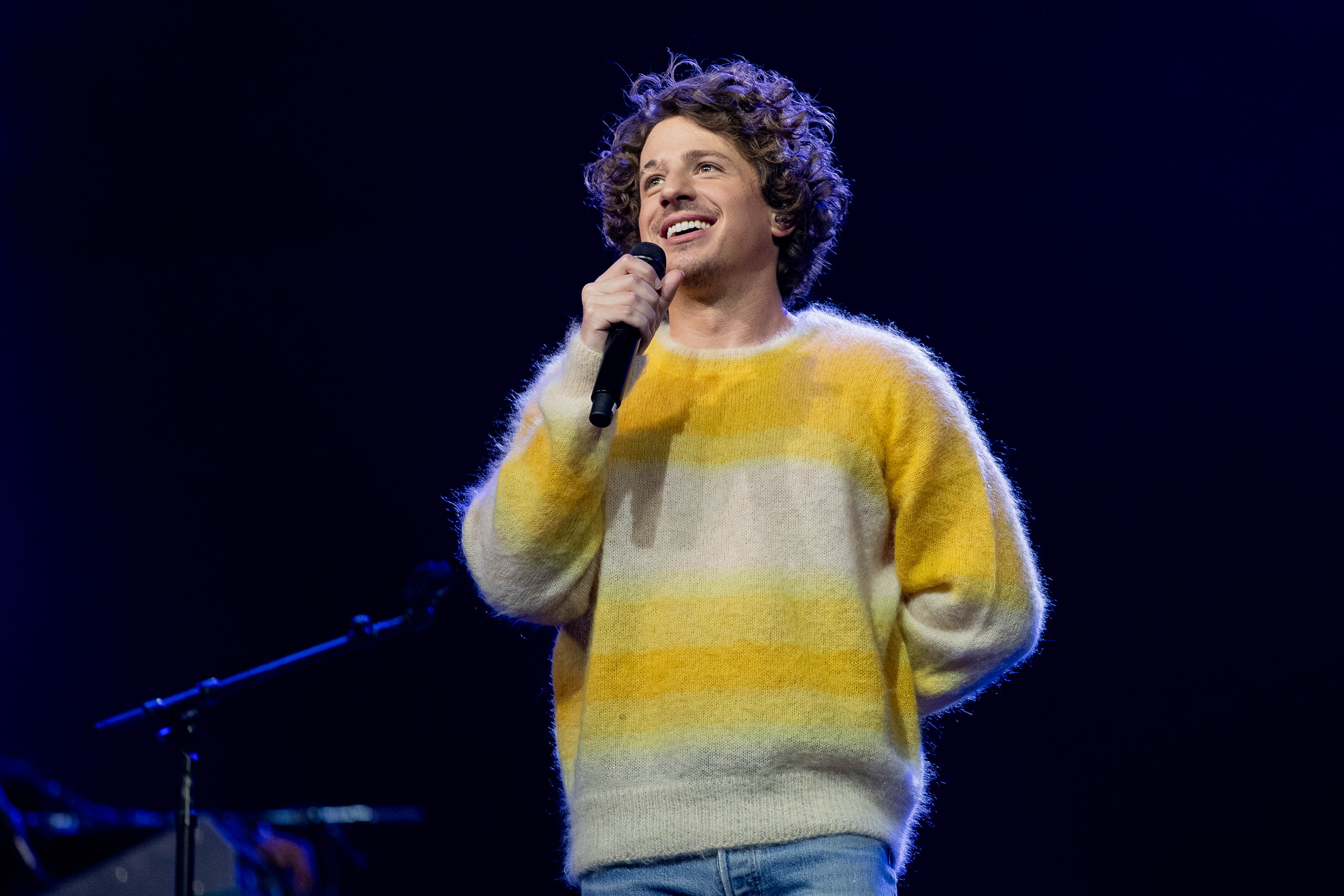 Charlie Puth is known for putting his own spin on pop. The artist first entered the scene back in 2015, collaborating with Meghan Trainor for "Marvin Gaye." The following year, in 2016, Puth released his debut album: Nine Track Mind. His fans probably remember this album included the hit "See You Again," on which Puth collaborated with Wiz Khalifa. 
In 2018, the artist's sophomore album, Voicenotes, premiered. This album featured many fellow stars like Kehlani in "Done For Me." Puth's third album debuts in 2022. And it is safe to say his fans and followers are excited. Listeners are especially looking forward to the drop after Puth began teasing what to expect from Charlie. 
Charlie Puth sped up 'Light Switch' to get people out of their pandemic funk 
Charlie, Puth's third album, is expected later this year. In January, the singer released one of the first songs from his new content: "Light Switch." The upbeat hit embodies Puth's personal but playful nature. A few weeks ago, Puth appeared on The Ellen DeGeneres Show to speak about "Light Switch" and perform it. 
This wasn't Puth's first time on the set of the soon-ending talk show. However, the musician has come a long way since its first appearance in 2011. Talking with the host, Puth explained how taking a break from music (and his friend Elton John's harsh criticism) helped him get back on track to where he wants his music to be. 
Puth revealed to DeGeneres that it is the happiest song on his new upcoming record, but it didn't start that way. When Puth realized the song had a much slower tempo than he intended, he took a step back and readjusted.  
"People have been in their houses for two-plus years. They want to get up and dance," the artist said, referring to the coronavirus (COVID-19) pandemic. "So I turned up the drum machine to 184 beats per minute. That means really fast. It's like triple your heart rate". Puth also opened up about how Tik ok helped him make "Light Switch" and document the process. 
A closer look at the lyrics and music video behind Charlie Puth's 'Light Switch'
There is no hiding the personal connection Puth feels to "Light Switch." One thing Puth opened up about while speaking to DeGeneres was his commitment to create and produce music from a place of truth. 
Many of the song's lines speak to Puth's vision and passion. From hypnotism to dancing, the lyrics capture the tone and narrative Puth was aiming for. 
The video begins with Puth, posted up in a recliner in his messy home, scrolling through what looks to be photos of an ex. Inspired by the upbeat workout on the television screen, viewers can watch and listen as Puth dances and sings his way into much better spirits. 
It does seem like a song everyone could use after two years of being in a pandemic. Not to mention, according to Elvis Duran, it is one of the fastest songs currently on the radio. Even more of a reason to take a listen and check out "Light Switch."