Charlie Sheen's Prenup With Brooke Mueller Reveals All of the Messy Details of Celebrity Marriages
Charlie Sheen may be known for his long successful acting career and for his famous father, Martin Sheen, but it's his bad reputation that may well overshadow that legacy.
Sheen has gotten himself into one problem after another over the years due to his drinking, drug use, and more.
Arguably, however, some of his worst offenses included his abhorrent treatment of his past romantic partners, whom he could never seem to part ways with peacefully. Divorce is difficult enough on its own, but throw a loose canon and millions of dollars worth of assets into the mix, and it becomes a literal nightmare.
Charlie Sheen was married three times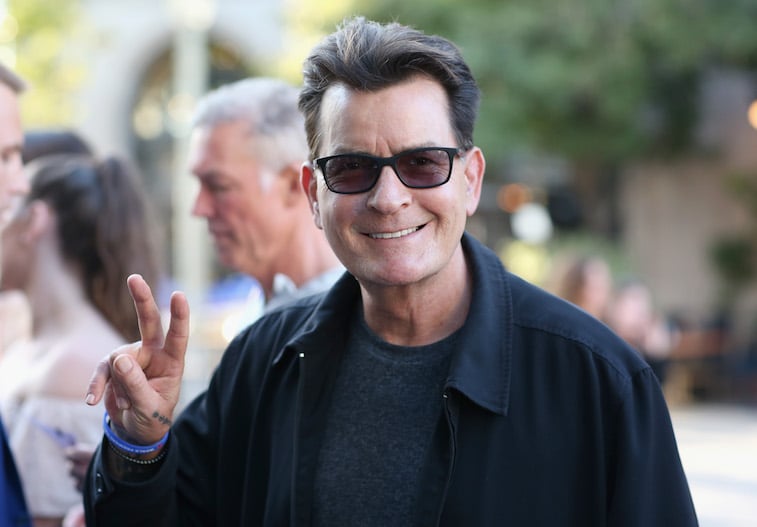 In 2008, Sheen married his third and final wife Brooke Mueller. He said at the time: "I was telling a couple of friends last night that this feels like my first real marriage. The first one was a show, the second one was a con, and this one is the real deal."
The first wife he referred to was Donna Peele, a model when they were married in 1995. The marriage lasted only a few months, following a very brief courtship, and not much is known about what went down between the two of them. Easy come, easy go it seems.
Sheen's second marriage, from 2002 to 2006 to actress Denise Richards, was much more public. The couple had two children together and Richards eventually received full custody.
According to Richards, Sheen was physically and verbally abusive and even threatened her life.
Charlie Sheen and Brooke Mueller had a detailed prenup
Unfortunately for Mueller, her marriage to Sheen was less of a "real deal" and more of a "raw deal."
Despite Sheen being one of the highest-paid TV actors at the time, making over a million per episode of Two and a Half Men, Mueller would never see a dime of that money.
According to Gawker, the prenup stipulated that Mueller and Sheen would have no claim to each other's earnings. Mueller would receive a $300,000 annual allowance for ten years starting from when they were married, $500,000 to be paid in the event of a divorce, and $100,000 relocation fee.
As for Sheen's Beverly Hills mansion, Mueller received a stake in the property that increased by 10% for each year of marriage. Child support was left for later discussion in the prenup. After the divorce was settled, she eventually received $55,000 a month for child support.
When all was said and done, child support aside, Mueller ended up with under $2 million dollars. That's less than Sheen made for two episodes of Two and a Half Men.
The amount could be considered a pittance for anyone in her situation, but it's an even more unfortunate outcome when you factor in the abuse she endured. Mueller reported that Sheen held a knife to her throat and threatened to kill her, and Sheen later plead guilty to charges.
Some celebrities forgo a prenup
It seems hard to believe, but some celebrities still go into marriage without a prenup, and it usually ends poorly for whoever makes the most money. Take it from Paul McCartney. He settled his divorce from his second wife, Heather Mills, for $48.6 million dollars.
When it comes to expensive divorces, however, few celebrity splits have ever topped the sum of Robyn Moore's settlement from Mel Gibson: a whopping $425 million.
Khloe Kardashian knows better: "Everybody needs a prenup! I mean, I don't care if you make $5 or $5 million, in this day and age…people are crazy, you never know."
Whether a prenup is a good idea or a bad one, is probably down to who you're rooting for. In the case of Mueller, things could have turned out better for her had she not signed one. Luckily, for the female population, Sheen has vowed never to marry again.