Charlize Theron Got This Celebrity Friend Cast In 'Long Shot'
Charlize Theron has had many lives in Hollywood. She was the young ingenue when she debuted in films of the '90s. She became a highly respected Oscar winner with her role in Monster. These days Theron may be best known as a tough as nails action heroine from Mad Max: Fury Road, Atomic Blonde and The Fate of the Furious. This year's Long Shot was a fun reminder that Charlize Theron is also really funny.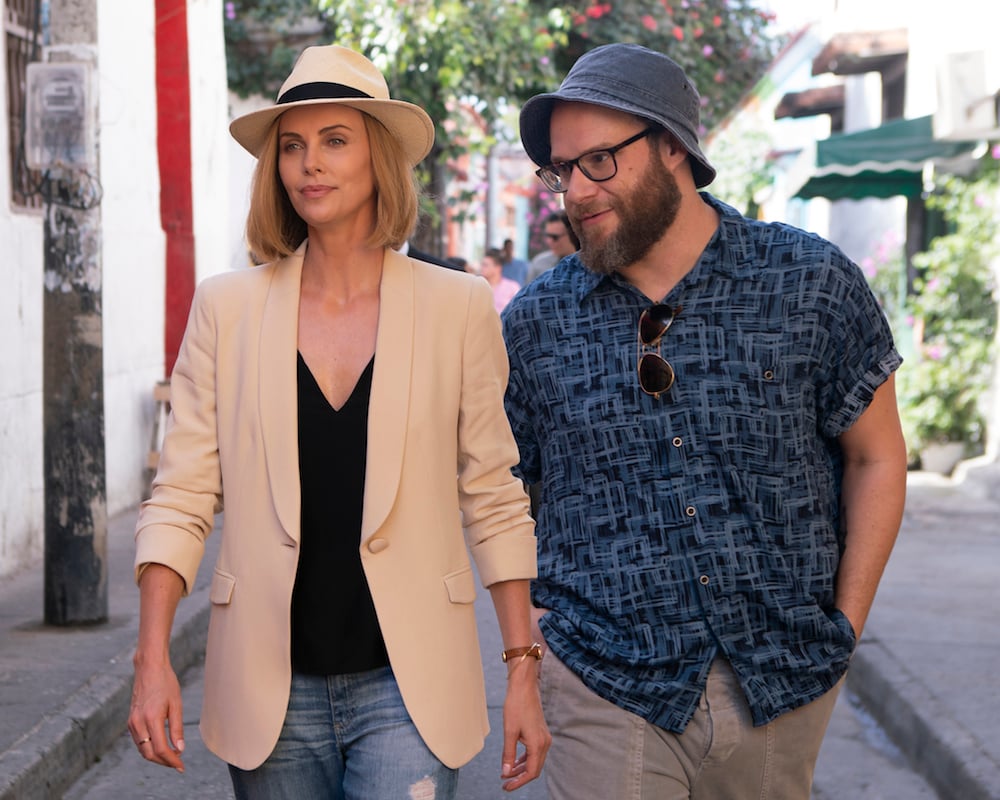 Theron has done comedies throughout her career from Trial and Error to Young Adult and A Million Ways to Die in the West. Long Shot may be her funniest yet as she plays Secretary of State Charlotte Field. Field hires Fred Flarsky (Seth Rogen), for whom she used to babysat, to be her speechwriter. Hilarity and romance ensue.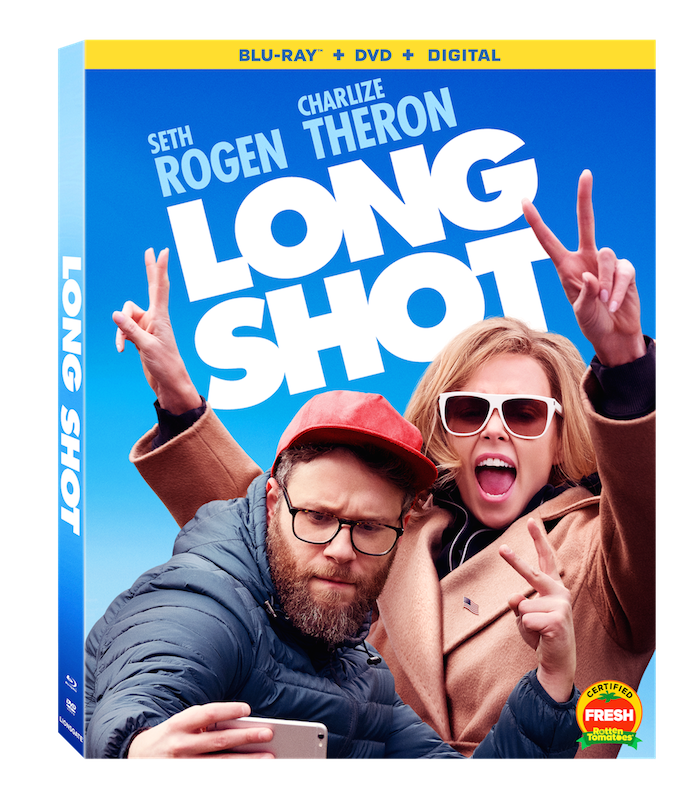 Long Shot is on Blu-ray, DVD and VOD today and the bonus features taught us a lot about Theron and her costars. Find out what you can learn on the Long Shot Blu-ray now. 
Charlize Theron was the only choice for Charlotte Field
Theron was the first choice of Rogen and the producers. Theron not only agreed to play Charlotte Field, but joined the behind-the-scenes team as one of the producers since she is also in the Producers Guild of America.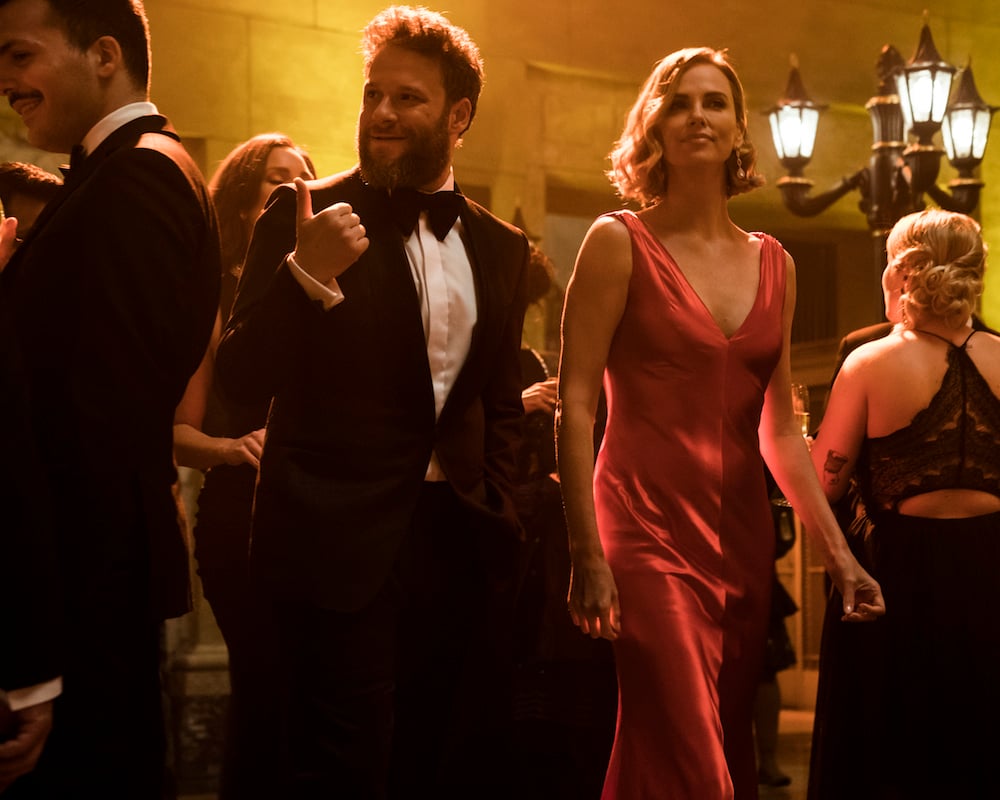 "Charlize encouraged us to make her character tougher," writer Dan Steling says on the Blu-ray. With her share of oversight on the production, Theron actually made Charlotte tougher. Of course, Theron knew she could play that.
Charlize Theron also cast this celebrity friend in 'Long Shot'
Theron and Alexander Skarsgard were already friends, so she called him to play the Canadian Prime Minister in Long Shot. Skarsgard was happy to make a fool out of himself for Theron.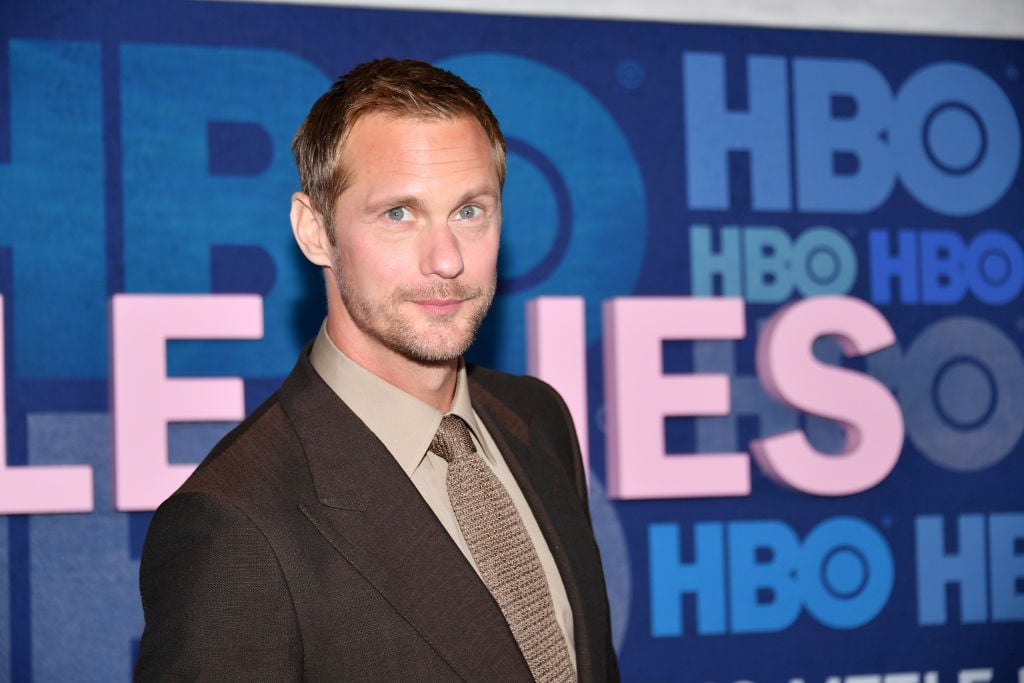 "Alexander Skarsgard is a friend of mine who I called literally a week before we had to shoot his stuff," Theron says on the Blu-ray. "I think people will be really surprised at how funny he is and how brave he is to just be really stupid and crazy. He brings a whole other level of pretty Skarsgard to this that's just very entertaining."
They had one joke where he said everything in French and English but cut most of it out because only Canadians would get it, said Rogen's partner Evan Goldberg.
Seth Rogen is not funny behind the scenes
Rogen takes his comedy very seriously. So much so that he's wracked with anxiety filming funny scenes.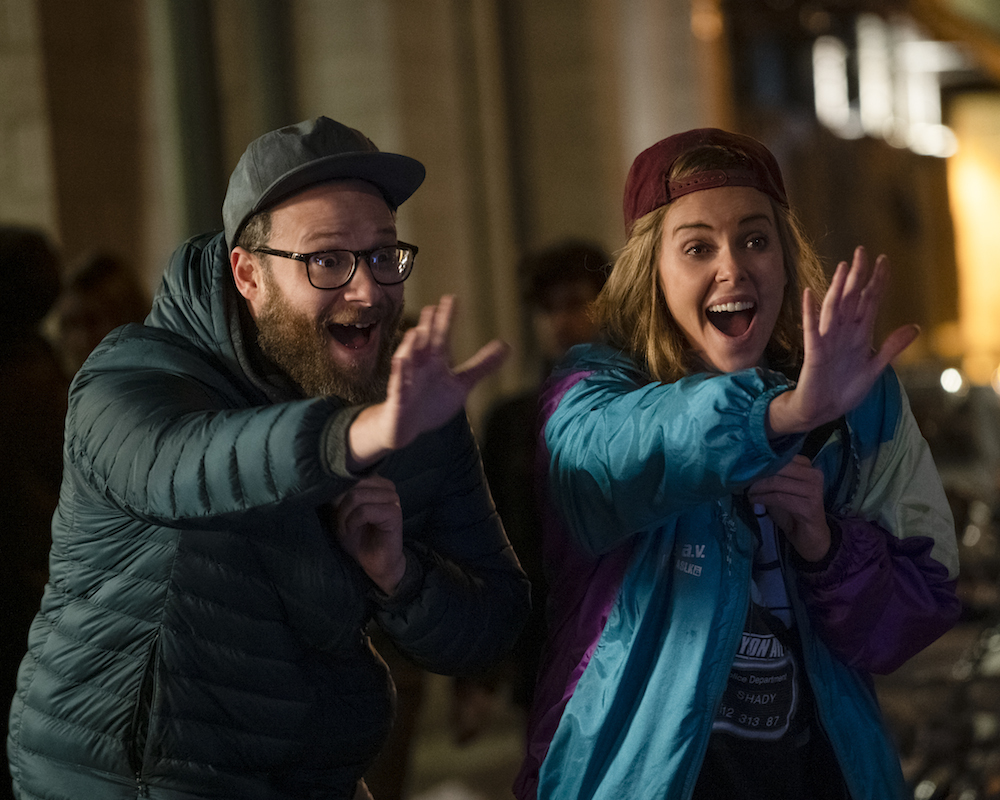 "If people came to our sets, they'd be so disappointed by how nervous we all are all the time that things aren't going as well as we want them to be, and how hard we are constantly trying to make sure things are going really well," Rogen says on the Blu-ray. "The funnier the scene is in the script, almost the more nervous you are that you're going to f*ck it up."
Montreal played Paris, Philippines, Sweden and more
Long Shot travels the world as Secretary of State Fields does her job internationally. Most of those exotic locations were recreated in Montreal, which has a storied history of doubling international cities on film.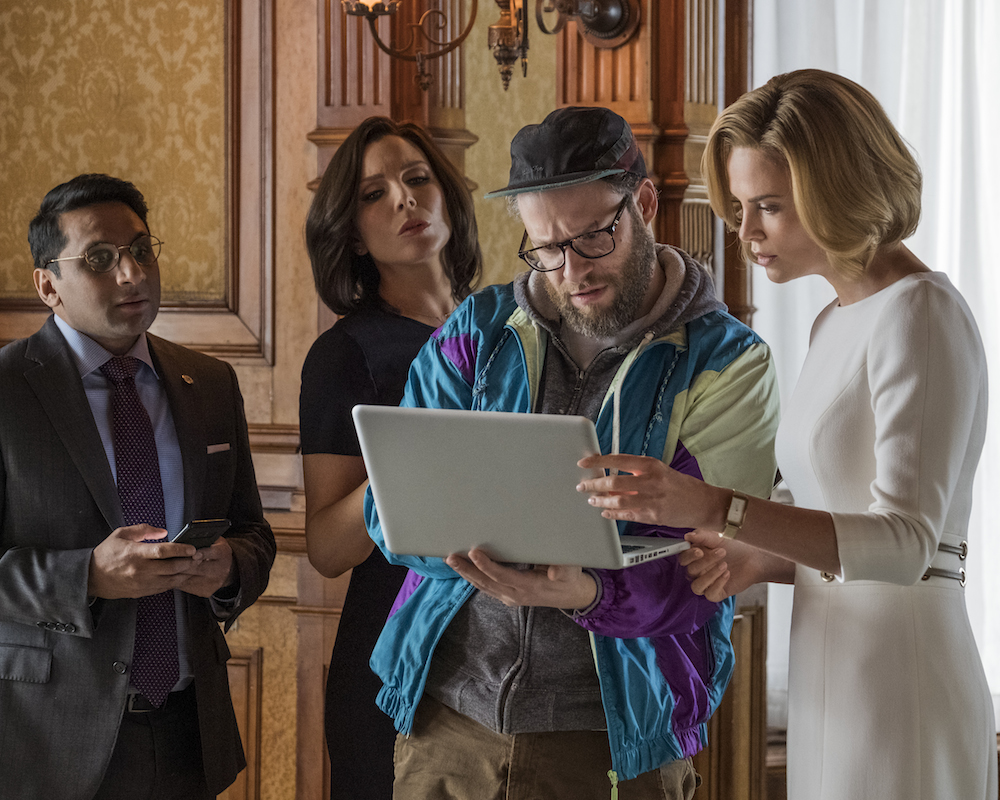 The White House set actually came from X-men in Montreal, Levine revealed. One of the only countries they did travel to was Colombia. See below for a story about that. 
They got lost in Colombia
Long Shot did film in Cartagena, Colombia. Everyone made it back okay, but there were some close calls.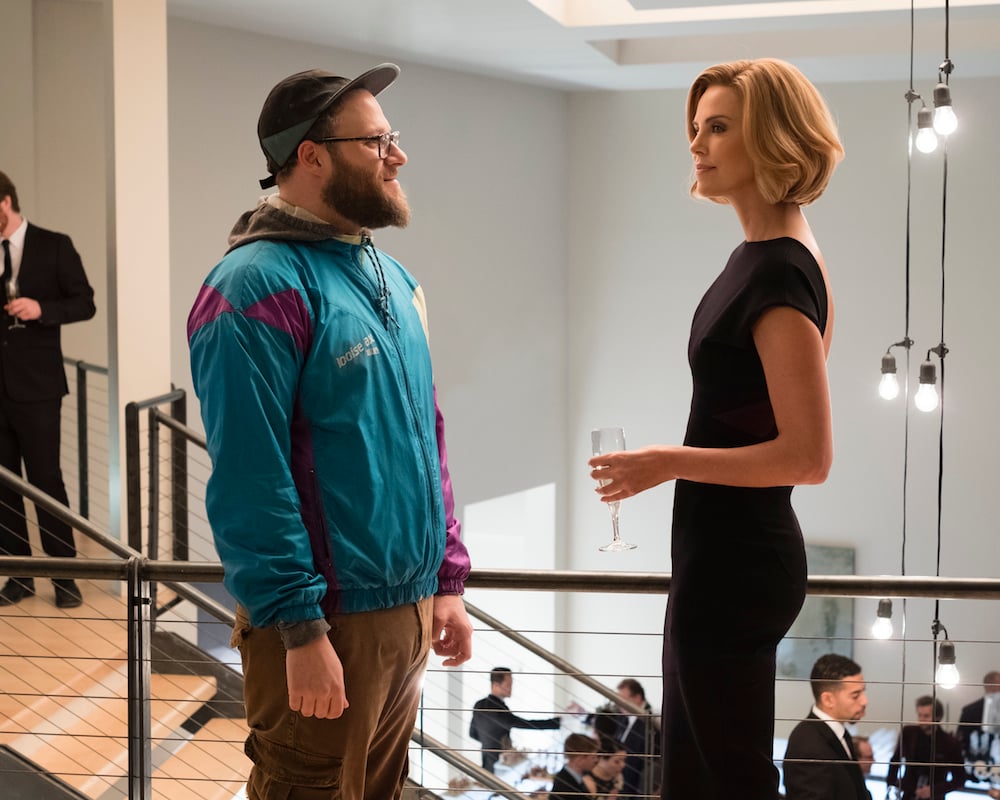 "We got lost on these boats a couple times," Rogen says on the Blu-ray. "It was scary. You got to see how different people reacted to a potentially scary situation, just being lost at sea. Charlize dealt with it very well."
The creator of Spawn drew a portrait
When you see Flarsky's presidential style portrait as Field's significant other, they went to a comic book legend to create it. Todd McFarlane drew Flarsky's portrait based on photos Rogen took and sent him. McFarlane discusses his artwork for Long Shot on the Blu-ray too.