Charlize Theron Opens Up About the Movie Injury That Almost Left Her Paralyzed
Charlize Theron now is one of the premiere action stars of her generation. Before roles in Hancock, Mad Max: Fury Road, Atomic Blonde, The Fate of the Furious and more, a movie stunt almost took Theron out of commission permanently. She suffered an injury making Aeon Flux that reportedly almost left her paralyzed.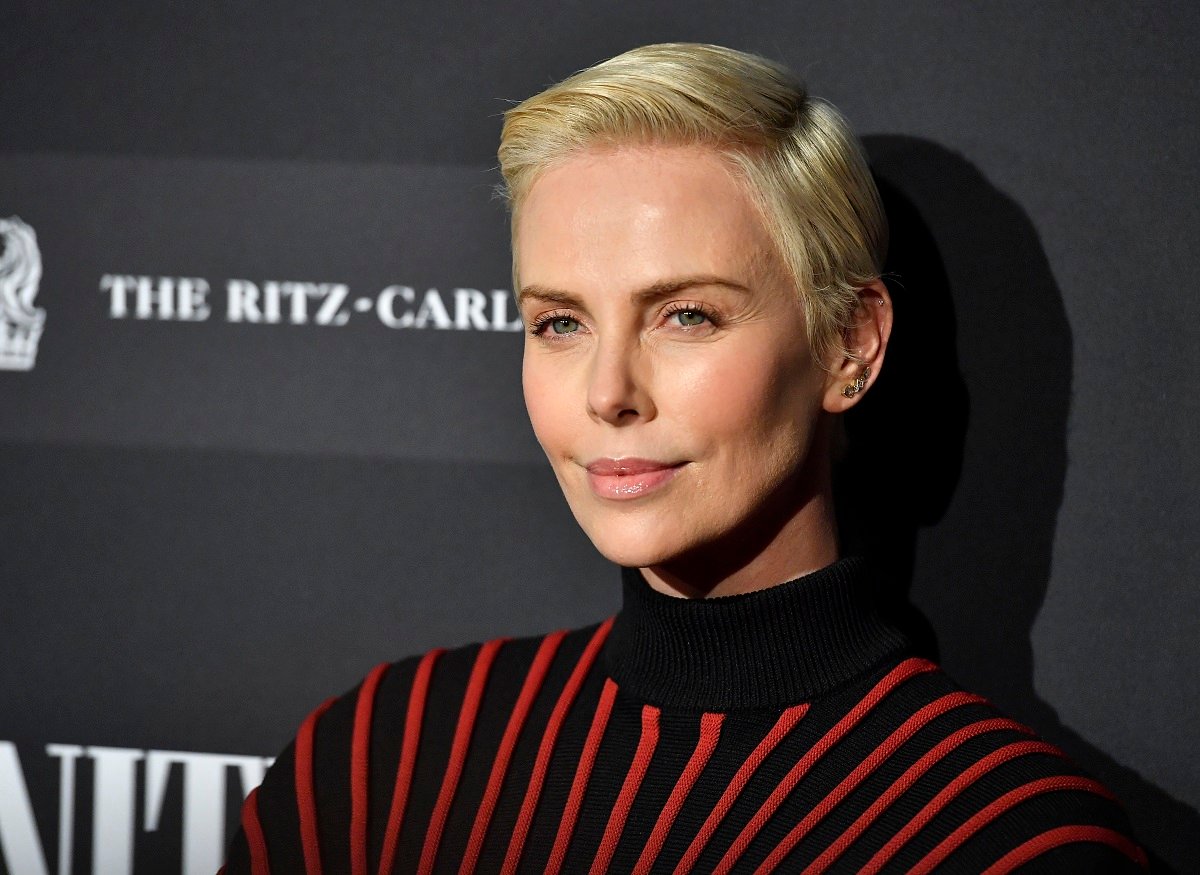 E! Online reported that Theron fell on her neck making the 2005 film, an injury which still required surgery in 2013. Now that she has another action film, The Old Guard, coming out, Theron appeared on The Howard Stern Show on June 22 and discussed the incident with him, confirming she was close to paralysis. The Old Guard premieres July 10 on Netflix.
'Aeon Flux' asked too much of Charlize Theron
In Aeon Flux, Theron embodied the anime character in skintight leather and elegant poses. The only problem is, real humans don't bend the way animated characters can.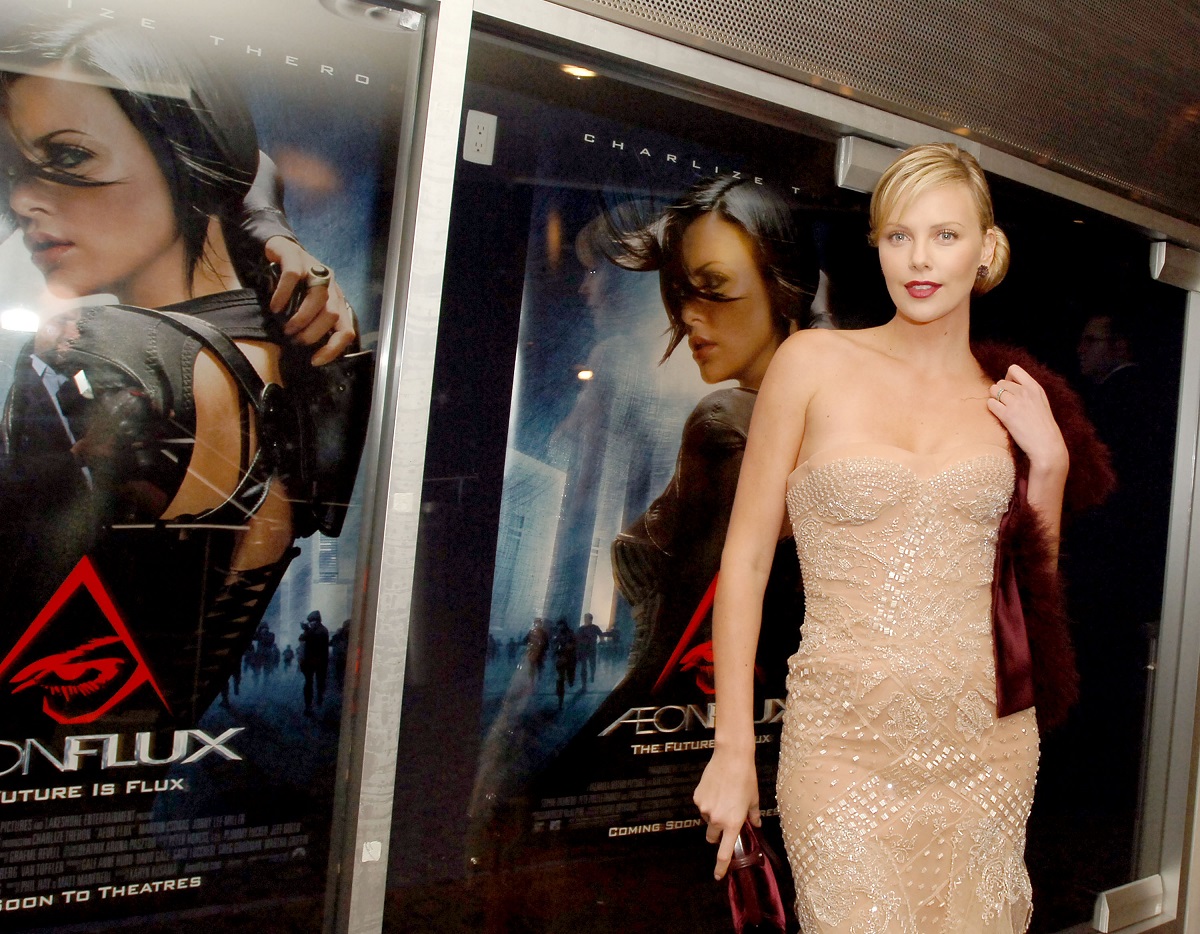 "It was like, 'We want you to be crazy supple because this anime character that's not even real is constantly in the splits and backbends,'" Theron told Stern. "I was like, 'I can't do that.' So they put me with these Cirque Du Soleil people who were lovely but they were double jointed. I was like, 'I have three months. I'm not going to be able to smell my own *sshole in a backbend. It's not going to happen so let's find something I can do.'"
Charlize Theron attempted a stunt that was too much for her 
Fortunately, Theron came out of Aeon Flux without a life threatening or immobilizing injury. The experience taught her never to try to perform more than she could train for.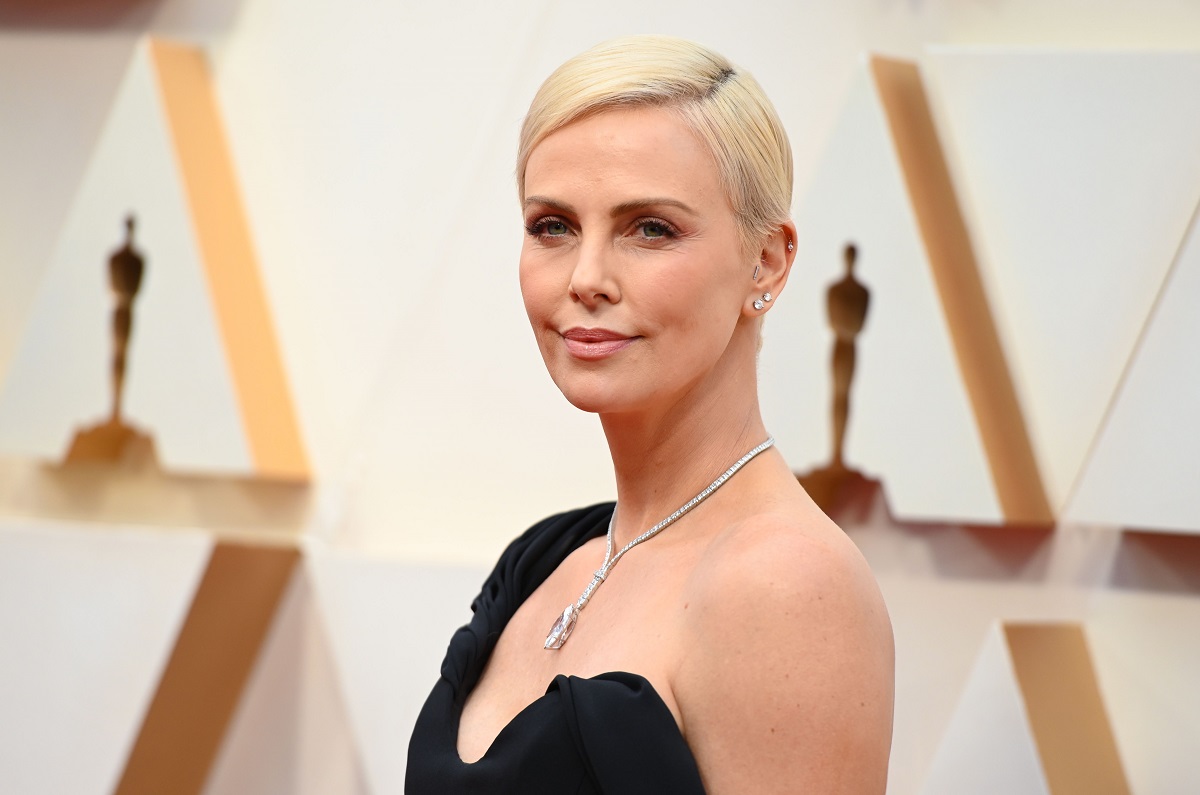 "You know why?" Theron told Stern. "Because I have no business doing back handsprings. I'm not a gymnast. You're not going to learn that in three months. Now, for me, it's all about having the right team, sitting down with them and saying, 'Listen, here's where I feel I have strengths' and also going through a period with them where they really assess you. If you have certain parts of your body that are maybe more problematic or a knee or something, they can work around that."
The 'Atomic Blonde' team is back for 'The Old Guard'
The Old Guard reunites Theron with the 87eleven action team who choreographed Atomic Blonde, as well as the John Wick movies 
Instead of having actors or stunt people fit into designed action pieces, now they've reversed it," Theron said. "There's this new idea, you look at the person you're working with, you try to see their strengths and you work off that. So somebody like Keanu [Reeves]'s a great example because I feel like he set the bar for all of us. It was amazing to see him just walk into that John Wick character and I feel like his entire team looked at him and said, 'He's really good at this, this, this and this so why don't we just focus on those things and get him as good as we can?' Keanu's one of the hardest working people that I know. He's incredibly disciplined. So when you find an actor like that, I'll work my balls off too. Somebody goes, 'You're strong at this, let's focus on that.'

Charlize Theron, The Howard Stern Show, 6/22/2020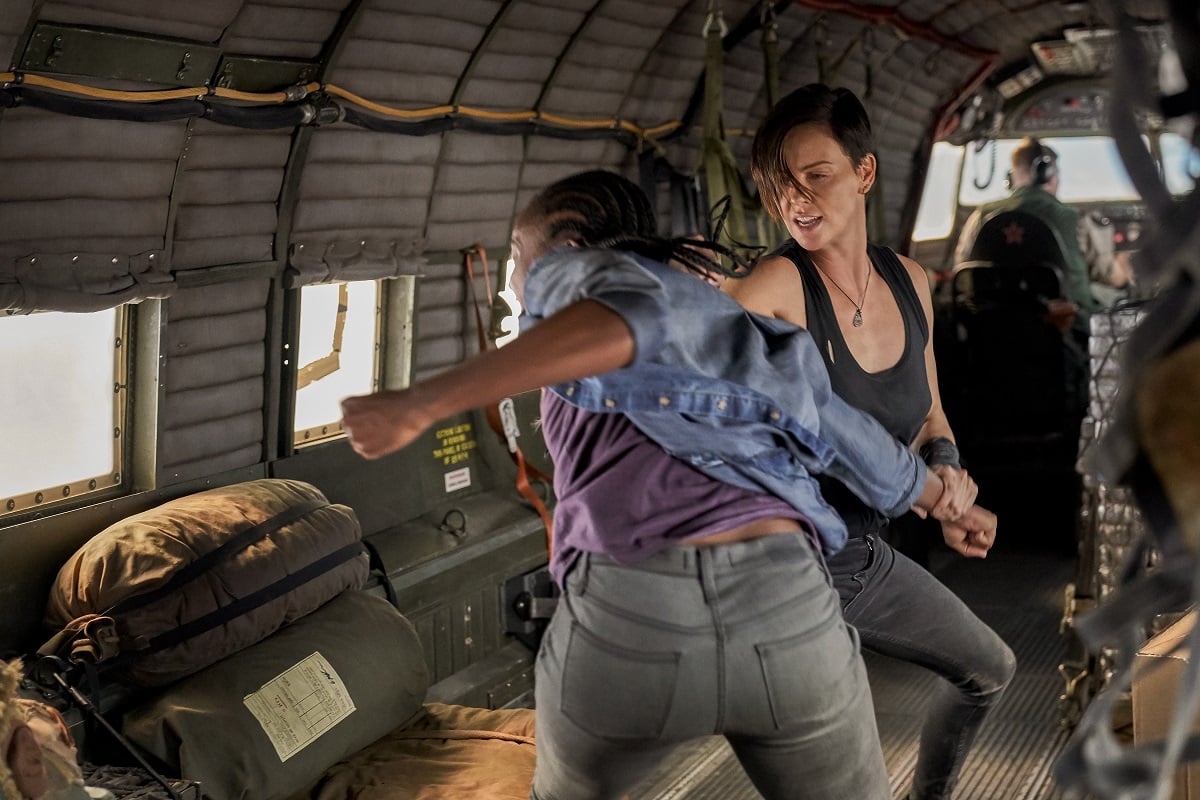 This is how Theron gets to be badass and avoids real life injury.
"You don't need a stunt person to step in and do something," she said. "You create it to be something that you can do. That's what makes it fun, when you have choreography that is there to celebrate you as an actor to tell the story, not have a stunt person step in to make you look good."