Charlize Theron's Movie Scenes With This Co-Star Were 'Rough'
Oscar winner Charlize Theron maintains her movie star status after heading a plethora of films. Starring in a wide range of roles in films like Bombshell, Monster, and Mad Max: Fury Road, Theron made her big screen debut in the mid-90s and now has her pick of parts.
Earlier in her career, Theron co-starred with actor Tobey Maguire of Sam Raimi's Spider-Man trilogy. She revealed that the two didn't always hit it off.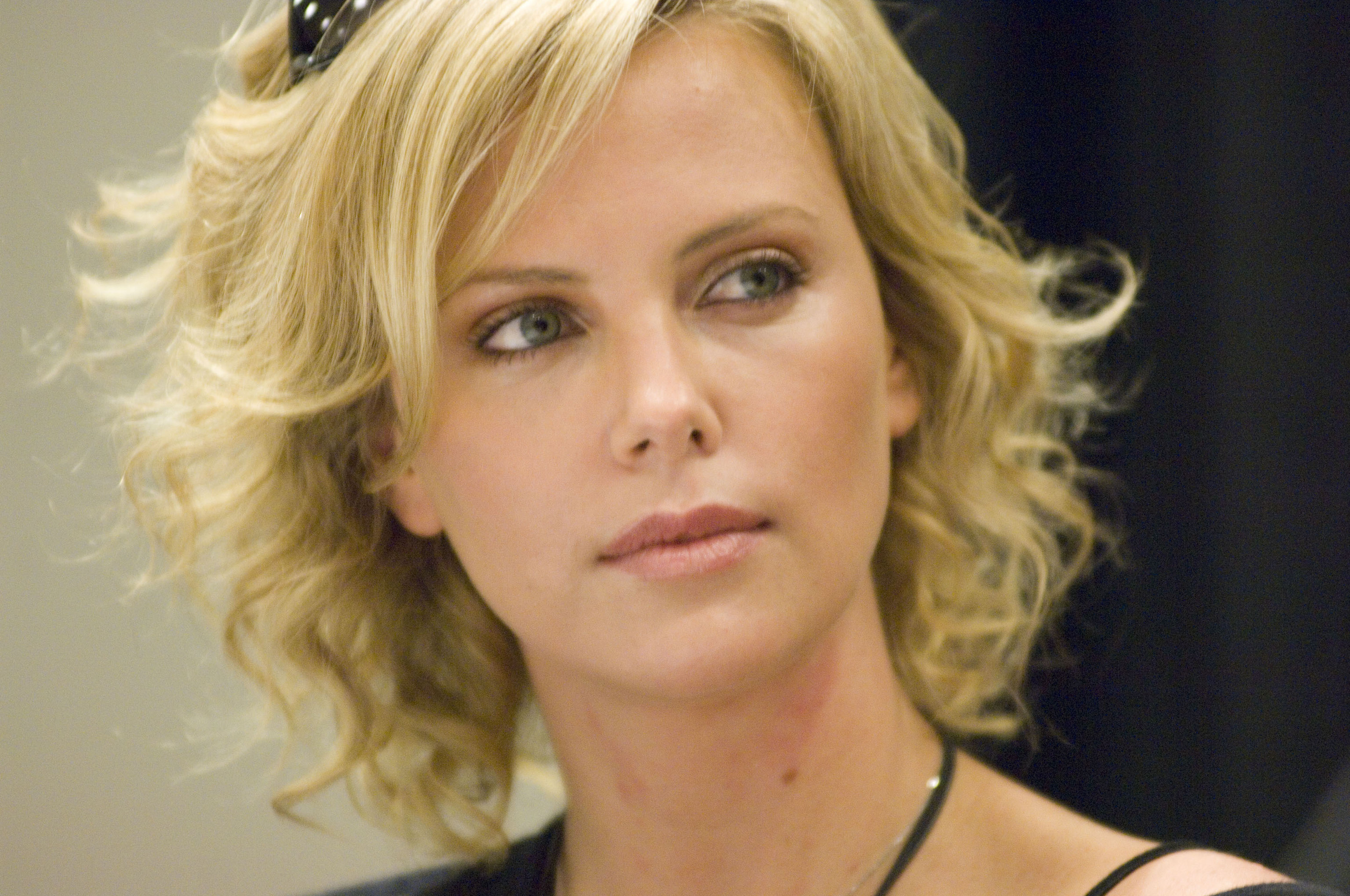 Charlize Theron and Tobey Maguire starred in 'The Cider House Rules'
One of Theron's first major movie roles was in the 1999 film, The Cider House Rules. With a cast that included Maguire, Michael Caine, and Paul Rudd, the film received critical acclaim as well as some awards during Oscar season.
Theron and Rudd played a young couple, Candy and Wally. When they meet an aspiring young doctor, Homer Wells (Maguire), they become friends and form a close bond. Candy and Homer end up falling in love and having an affair. Though the romance between Homer and Candy was a major plot line, the film focused on more dramatic issues including abortion and incest.
In a 2016 interview, Theron was asked about her scenes with Maguire, some of which called for more intimacy.
"Tobey and I had a bit of a rough time," the Long Shot star told V Magazine in 2016. "I mean, we're good now. It was a difficult movie. … We had some really intimate moments. Tobey and I didn't feel that way about each other, so I had to figure something else out."
RELATED: Charlize Theron Admits She's Not Easy to Be With
Charlize Theron got creative during her scenes with Tobey Maguire
Since the two actors had to create romantic feelings on camera that neither truly possessed, Theron tried another tack.
"There really is real power in substitution," she revealed. "The thing is, as an actor, you can't just rely on one method. Every day is completely different for a completely different reason. Whether it's the weather, or the writing isn't there, or you don't get along with your cast mate, you have to be able to go to something else that's just as powerful."
While the situation was less than ideal, Theron learned how to work through the difficulties with Maguire and picked up an important acting skill in the process.
"Does it make it as enjoyable? Probably not," the Academy Award winner shared. "I mean, there were just a couple of days that Tobey and I had a rough time. The rest of the movie, we actually had a really good time. I love Tobey. I'm kind of glad we had that experience on that movie. It teaches you different things. It taught me that I could fall in love with somebody in my head while looking at someone else."
'Mad Max: Fury Road' director gave Charlize Theron some acting advice
Now with decades of acting credits to her name, Theron has gleaned plenty of experience and remained open to advice along the way. Her director in the 2015 film Mad Max: Fury Road gave her some food for thought.
"George Miller, who I did [Mad Max: Fury Road] with, told me that really, you just want people to be who they are and stop acting," Theron explained. "He said once that he was watching a play and, in the middle of it, a cat just walked across the stage. The audience was all looking at the cat, not at the actors. It was this analogy for when a thing's just doing what it naturally should be doing, that's when it's at its most beautiful form. That's when you can't take your eyes off of it."
Miller's words prompted Theron to focus more on her craft rather than her showbiz status.
RELATED: Charlize Theron's Favorite Celebrity Instagram Feed Is Relatable
"So, how do you not get imprisoned by these things?" Theron remarked. "How do you not try and compartmentalize yourself? … I think that's every actor's struggle. I think that when you can pay more attention to all that than to building a career and the idea of being a celebrity, that's when you get the closest to being an artist. The artist that you really are."