'Charmed' Co-Stars Alyssa Milano and Rose McGowan Get Into an Ugly Twitter Feud Over Divisive Tweet
Alyssa Milano and Rose McGowan don't appear to have anything near the sisterly bond they displayed on Charmed.
The former co-stars have clashed several times in the years since the hit supernatural fantasy drama went off the air for everything from politics to Milano's involvement in the #MeToo movement. Most recently, the pair got into a Twitter fight over a tweet McGowan posted, attracting national attention and topping Twitter's trending topics list.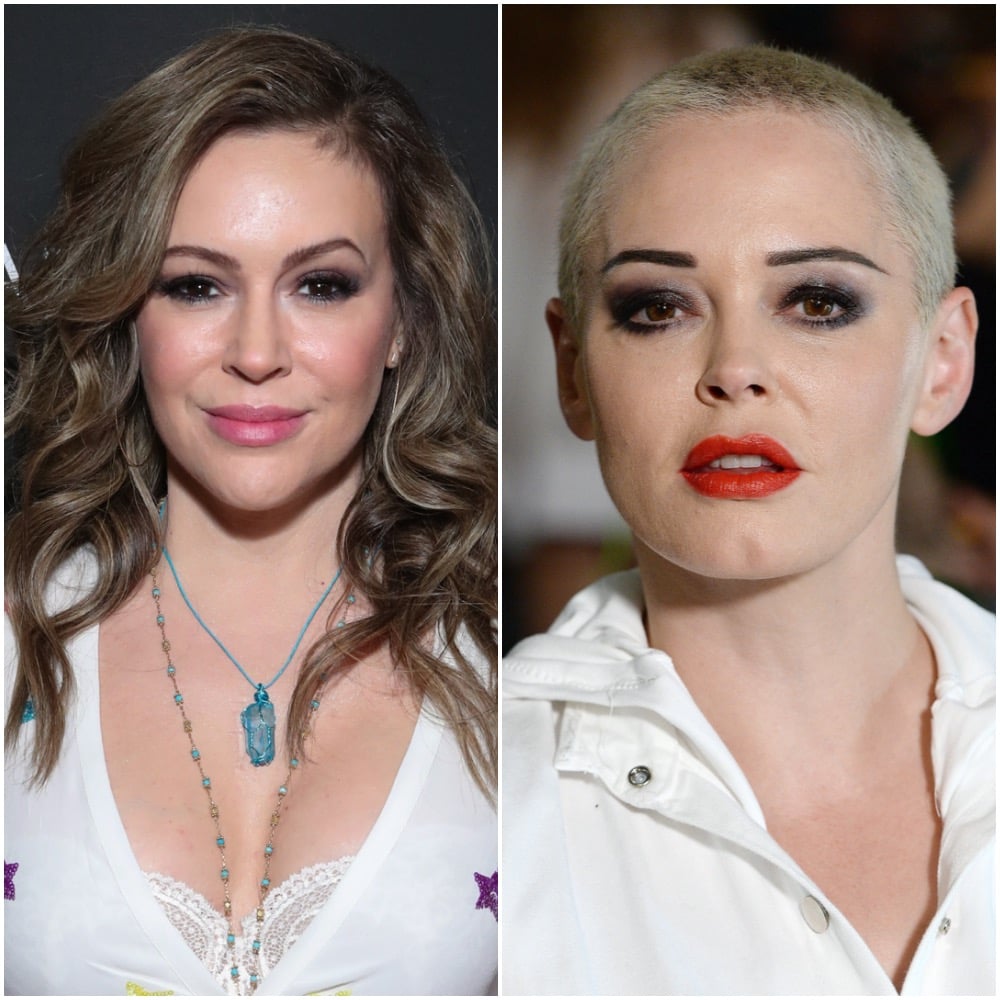 Alyssa Milano and Rose McGowan got into a fight over a tweet
The drama started on Thursday, Aug. 20, when McGowan posted a tweet calling out the Democratic Party and its track record.
"What have the Democrats done to solve ANYTHING? Help the poor? No. Help black & brown people? No. Stop police brutality? No. Help children? No. You have achieved nothing. NOTHING. Why did people vote Trump? Because of you motherf*ckers," she wrote.
Milano chimed in and posted over 20 tweets listing accomplishments by the Democratic Party. She then called out McGowan by name for potentially spreading misinformation.
"Rose and anyone bleating the same 'dEmOcRaTs DoNt HeLp PeOpLe' nonsense, your lies are going to hurt people less privileged than you. It's the kind of thing an ACTUAL fraud would do. Thousands of people are dying a day but you go on with your hyperbolic attention seeking tweets," she wrote.
Hitting back, McGowan posted a screenshot of one of Milano's tweets and said, "I wasn't born with enough middle fingers."
She ramped up her attack in a string of following tweets as she accused Milano of stealing #MeToo from activist Tarana Burke, co-opting McGowan's movement Cultural Reset, and more. As the fight escalated through the night of Friday, Aug. 21, #Charmed and #AlyssaMilanoIsALie began to trend on Twitter.
The incident marks one of many blowouts between Milano and McGowan in the years since they broke out on the hit show Charmed.
Alyssa Milano and Rose McGowan's feud dates back decades
A source told HollywoodLife in 2018 that the tension between Milano and McGowan began when McGowan stepped in to replace Shannen Doherty on Charmed (1998-2006).
"Rose and Alyssa never bonded, they were just very different," the source began. "Rose used to complain all the time about how Alyssa would shut her out, she never felt welcome. Part of the problem was that Rose went into the show with her guard up."
"She was replacing Shannen Doherty and it was no secret that Shannen was leaving at least partly because of her feud with Alyssa. Rose went into the show knowing that, it was a weird way to start off. She always felt like Alyssa held that power over her, Rose has never trusted Alyssa," the source added.
McGowan herself mentioned the friction with Milano in her latest Twitter tirade, saying she allegedly made the set "toxic AF" and exhibited "appalling behavior on the daily." Milano did not directly respond to the allegations. She signed off with a tweet that said in part, "Hurt people hurt people. Empowered people empower people. Loved people love people."