'Charmed': Rose McGowan Says She Gained 10 Pounds to 'Look Super Non-Threatening' as Paige Matthews
Actors transforming themselves for roles is not uncommon in Hollywood. Some hit the gym, others utilize prosthetics and makeup. For Rose McGowan, it meant gaining weight to play the role of Paige Matthews. Keep reading to learn more about her time on the long-running TV show and why she decided to gain weight for the part. 
Rose McGowan joins the cast of 'Charmed'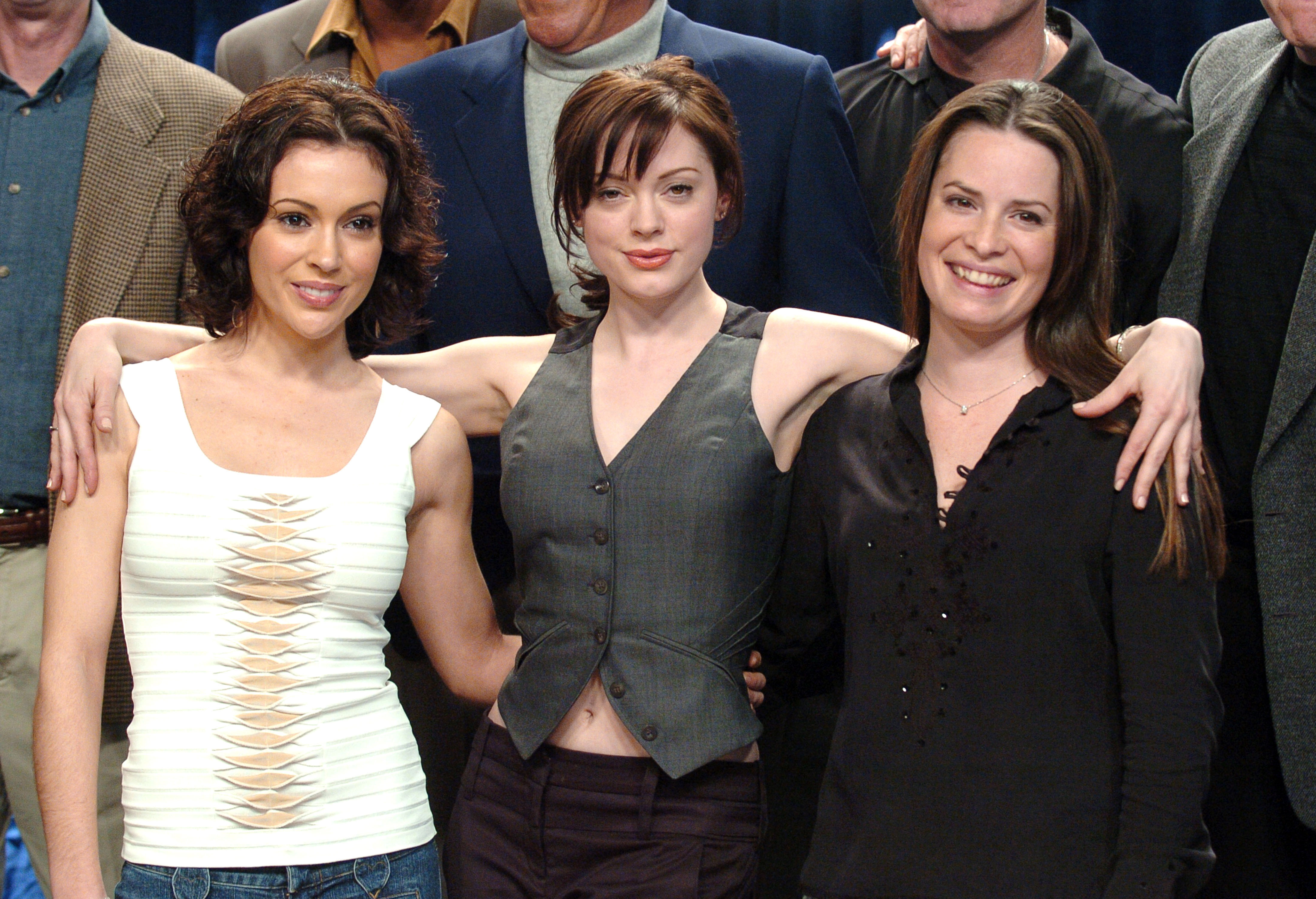 RELATED: What is the Net Worth of #MeToo Activist Rose McGowan? (And How She Made Most of Her Money)
When Shannen Doherty's character Prue Halliwell is killed off at the end of Charmed Season 3, the show needs to restore the Power of Three. Enter McGowan as the long-lost half-sister, Paige. Her first appearance on the show is the same episode when Phoebe (Alyssa Milano) and Piper Halliwell (Holly Marie Combs) are mourning the loss of Prue.
Of the course of the season, they figure out Paige is the product of their later mother's affair with her whitelighter or guardian angel. Paige eventually moves in with Piper and Phoebe at the Halliwell Manor and they return to fighting evil and navigating their personal lives. 
She gains weight to win over 'Charmed' viewers
In her 2018 memoir, Brave, McGowan shares stunning information about her personal life and career. Among them is that she gained 10 pounds to play the role of Paige on Charmed to "look super non-threatening" and get viewers to like her character.  
According to Insider, here's what McGowan writes in Brave about gaining weight for the role. 
RELATED: Why Did Rose McGowan Call Her Former 'Charmed' Co-Star Alyssa Milano a 'Fraud'?
"I knew that I had a slim chance at success here," she wrote, referring to her replacing Doherty. "People had to fall in love with my character as quickly as possible or Charmed would die. I thought about how big the crew was and how they would all be out of a job if I failed."
She continued, saying that's why she changed her appearance: "So I made myself look super non-threatening. I gained weight, about 10 pounds, for the role."
Rose McGowan is on 'Charmed' for 5 seasons
Audiences respond well to McGowan as Paige. Ratings remain steady and the show goes on for years to come. Charmed doesn't end until May 2006 after eight seasons and nearly 200 episodes. Today, it remains a beloved TV series for its female-driven cast and feminist characters.
She later admits to not liking her 'Charmed' character or being on the show
Charmed is a classic WB series like Everwood or Dawson's Creek. Even today, it has a big following. But as much as fans enjoy watching the Halliwell sisters fight demons, McGowan didn't have much fun filming it. In Brave, she recounted how the male-dominated crew was disrespectful, which resulted in her feeling "tired and defeated." 
RELATED: 'Charmed': How to Watch the Entire Series
They "would snicker in disrespect when [a female director] would direct them," McGowan said. 
Besides the environment on the set, she wasn't a fan of the show itself, either.
"I didn't fully understand the dynamics of what was happening," McGowan said. "My character was too busy talking to leprechauns to have the time.
RELATED: 'Charmed': Could the Halliwell Sisters Afford to Live in the Manor in Real Life?