'Charmed': Shannen Doherty's Character Didn't Appear in Photos Because the Series 'Couldn't Afford' It, Showrunner Says
As the saying goes a picture is worth a thousand words. In the case of Charmed, the absence of a picture speaks volumes. 
It's been more than a decade since Charmed went off the air but some aspects of the show remain a sticking point for fans. One of the biggest? How any trace of Shannen Doherty's character, Prue Halliwell, disappeared from the show's set after the actress left at the end of season 3 amidst reports of drama on the set, namely between her and co-star Alyssa Milano. 
'Charmed' premiered in 1998
Produced by Aaron Spelling and created by Constance M. Burge, Charmed debuted on the now-defunct TV network, The WB, on Oct. 7, 1998. About three sisters who happened to be witches, Charmed followed Prue (Shannen Doherty), Piper (Holly Marie Combs), and Phoebe Halliwell (Milano) as they learned to harness their new powers as The Charmed Ones.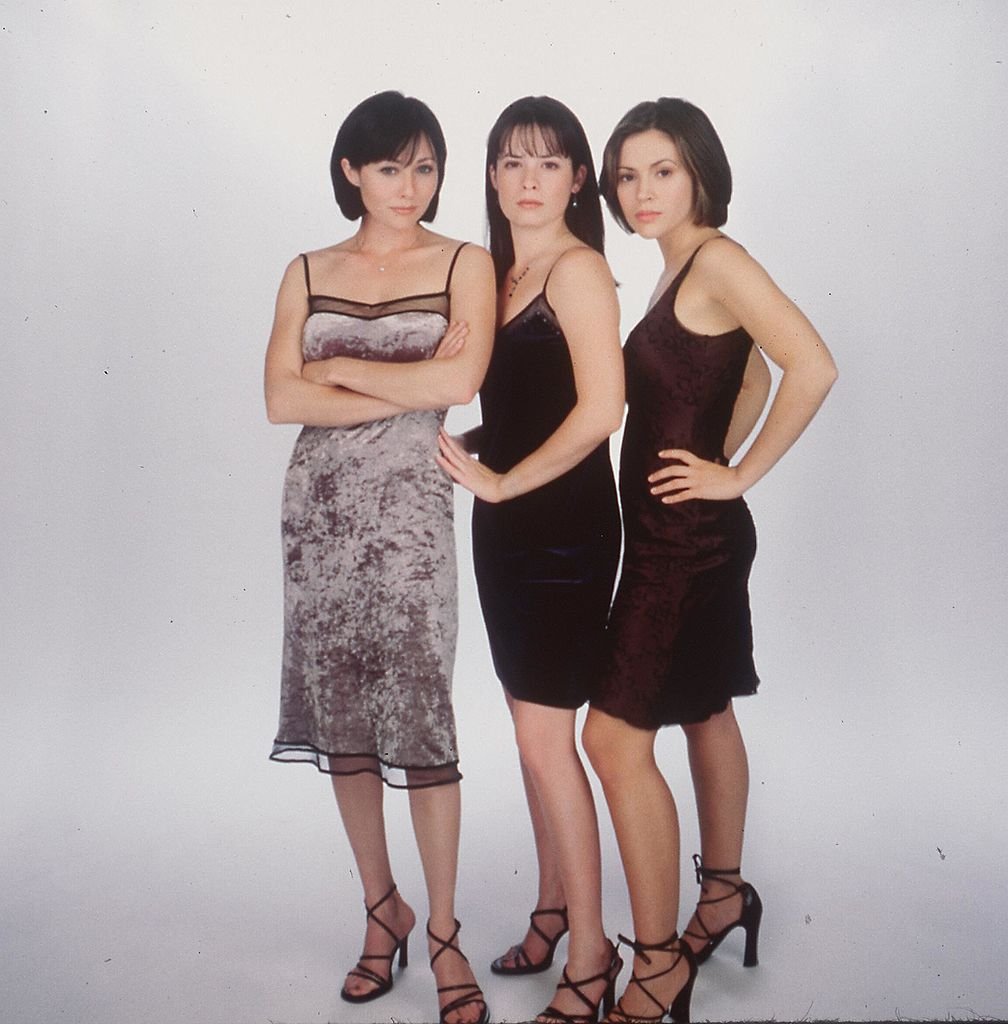 Prue, the serious and responsible one, could move things with her mind. Piper, the middle child who always tried to keep the peace, had the ability to freeze time. And, the youngest sibling, Phoebe, discovered she had premonitions. 
Shannen Doherty left 'Charmed', her character got killed off the show
While Charmed had been a TV show with a supernatural slant, it remained at its core a show about relationships. At the center had been the dynamics between Prue, Piper, and Phoebe and their power of three. Shrinking by one when Prue got killed off the show in the finale episode of season 3, the power of three had to be reconfigured. That meant bringing in a new cast member, Rose McGowan, to play long-lost Halliwell sister, Paige Matthews. 
Showrunner says he'd been told they'd have to pay Shannen Doherty 'per-episode fee' to use photos 
When Charmed returned for season 4 without Doherty or Prue, fans noticed when her face didn't appear in any photos. Most notably the show's photo with Prue, Phoebe, and Piper standing outside The Manor. 
In early episodes of Charmed, the sisters stood far apart in the photo and when they became the power of three, they magically appeared closer together. The photo remained in a place of prominence until it got removed altogether after Doherty's exit and Prue's death. Understandably, fans were disappointed they didn't see any of Prue in subsequent episodes, not even in photos.
Brad Kern, the showrunner on Charmed, explained during a 2016 interview with TVLine why Doherty didn't make an appearance even in photos. 
"I tried like crazy to get her in flashbacks and to have photographs of her on the walls, but what I was told — and I've subsequently been told that this is not the case — by the studio that we would have to pay her per-episode fee, which we couldn't afford, if we were even just going to use a photo of her," he said. "That's what I was told."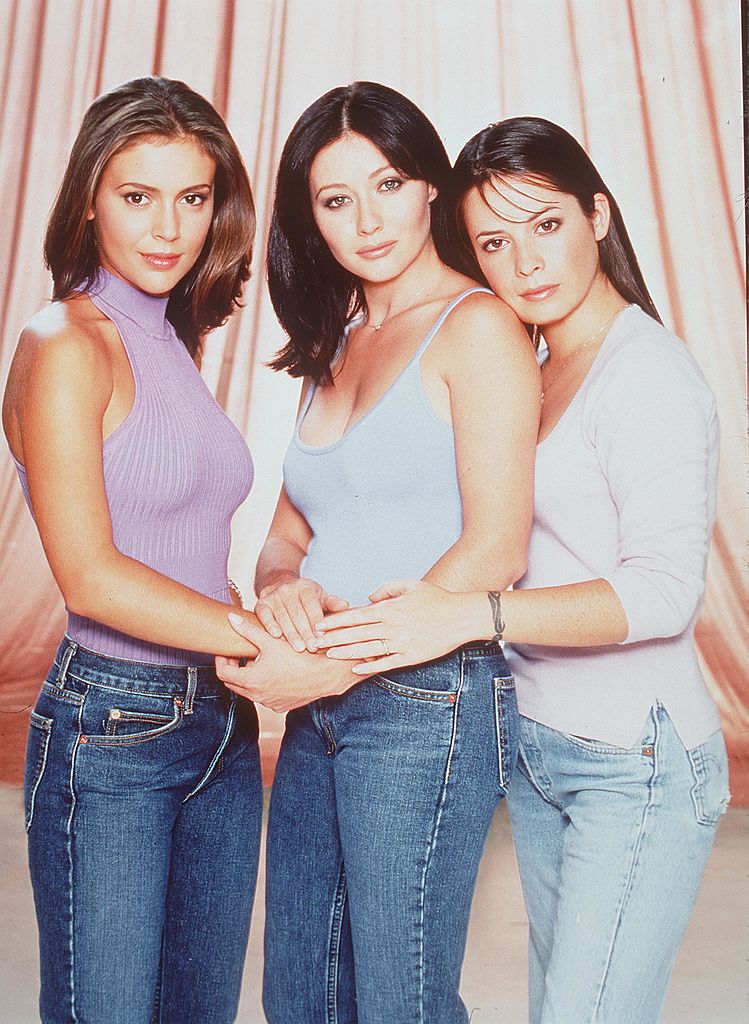 Kern continued, saying he still felt bad about not including Prue in the series finale. 
"You can't end Charmed without honoring Prue but the powers that be made it clear that it was either almost impossible to accomplish, or it was going to cost us a lot of money," Kern said. "So I had to make the choice: Do I pay the money for the one photo and not be able to afford to bring back Patty, Grams or even Leo?"
Charmed ended after 8 years, 8 seasons, and 178 episodes without any nod to Prue. 
Watch the entire series on Netflix.