'Charmed': What Are Shannen Doherty, Holly Marie Combs, and Alyssa Milano Worth Today?
Shannen Doherty, Holly Marie Combs, and Alyssa Milano will always be Prue, Piper, and Phoebe to fans of 'Charmed' but they had acting careers before the show and still do. Ahead, find out their net worths and what they've been doing since the show ended.
The WB's long-running series about sisters who happened to be witches made Holly Marie Combs, Alyssa Milano, and Shannen Doherty known by fans as The Charmed Ones. Ahead, find out their individual net worths and what they're each doing now. 
'Charmed' ran for eight years
The pilot episode of Charmed debuted in Oct. 1998 and ran for eight seasons before coming to an end in May 2006. By the time the show bid farewell, audiences had come to know and love the Halliwell sisters.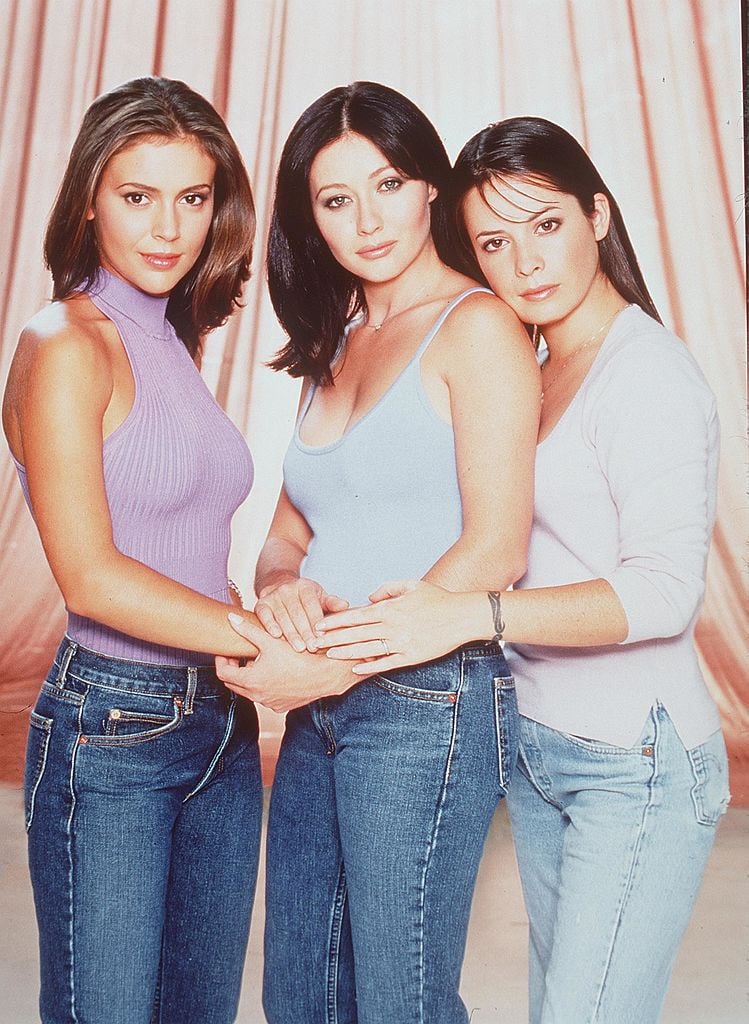 Prue (Shannen Doherty), Piper (Holly Marie Combs), and Phoebe (Alyssa Milano) began the show as the original three Halliwell sisters. Following Doherty's exit from Charmed at the end of season 3, Rose McGowan joined the cast as Paige Matthews, a long-lost Halliwell sister. 
Holly Marie Combs reportedly made $60,000 per episode
After Doherty's departure, it had been reported that Combs renegotiated her contract to earn $60,000 per episode. That figure likely went up when she became a producer (along with Milano) in season 5. However, if it didn't, and Combs would've ended the series having filmed 112 episodes at $60,000, she would've earned approximately $6.7 million.
Today, Combs has an estimated net worth of $14 million according to reports from Celebrity Net Worth and Fame10.
After the series ended Combs continued to star in a number of TV and film roles but none that eclipsed the success of Charmed. At least, not until 2010 when she began playing the supporting role of Aria Montgomery's (Lucy Hale) mom, Ella, on Pretty Little Liars. Since the show wrapped in 2017, Combs' only credited acting gig came in 2019 when she and Milano had a mini Charmed reunion on an episode of Grey's Anatomy.
Clearly, Combs decided to take a break from acting but fas can see what she's up to on Twitter.  
Alyssa Milano lost a lot of her fortune
Milano began her acting career as a child star on Who's the Boss?, before later joining the cast of Melrose Place. From there she landed the role of Phoebe on Charmed. She started as a main cast member, and like Combs, became a producer on the series in season five. 
Having been an actor for the majority of her life, Milano amassed a net worth to reflect it. She had an estimated net worth of $45 million before she found herself broke because her business manager left her with debt and ruined credit. 
Today, Milano continues her work as an activist and as an actress. She starred in Insatiable from 2018-2019 and has two feature films in post-production, according to IMDb, as well as a miniseries. 
Shannen Doherty is worth a reported $10 million
Doherty made her acting debut in 1981 and by the time she joined the cast of Charmed she'd become known for her reputation as being difficult to work with on TV shows and movies. She famously exited another series from Aaron Spelling, Beverly Hills, 90210, years earlier only to depart Charmed in a similar fashion.
After leaving the series in 2001, Doherty continued to act. She reprised her role in Beverly Hills, 90210, as Brenda Walsh in 2008 and came back yet again for a reboot in 2018. She has an estimated net worth of $10 million. 
Apart from her acting career, Doherty became diagnosed with breast cancer, which she made public in 2015. After being in remission, Doherty announced her cancer had returned in 2020.