Chartering a 'Below Deck Mediterranean' Yacht Is a Drop in the Bucket for MLB Player Johnny Damon
With a net worth of $40 million, former MLB player Johnny Damon certainly didn't need the Below Deck Mediterranean charter guest discount.
But Damon appeared as a charter guest twice on the series and likely paid about $40,000 to $45,000 to cruise on the show. Superyacht Sirocco, which the Damons vacationed on during season 4, typically rents for $218,000 per week. Damon, who is retired from baseball made an annual pre-tax salary of $110 million when he was playing baseball. Plus he made about $10 million in endorsements, according to Celebrity Net Worth. And while he's worth millions, he opted to pay a little less for a yacht vacation and allow producers to film his vacation – which was often an absolute hot mess.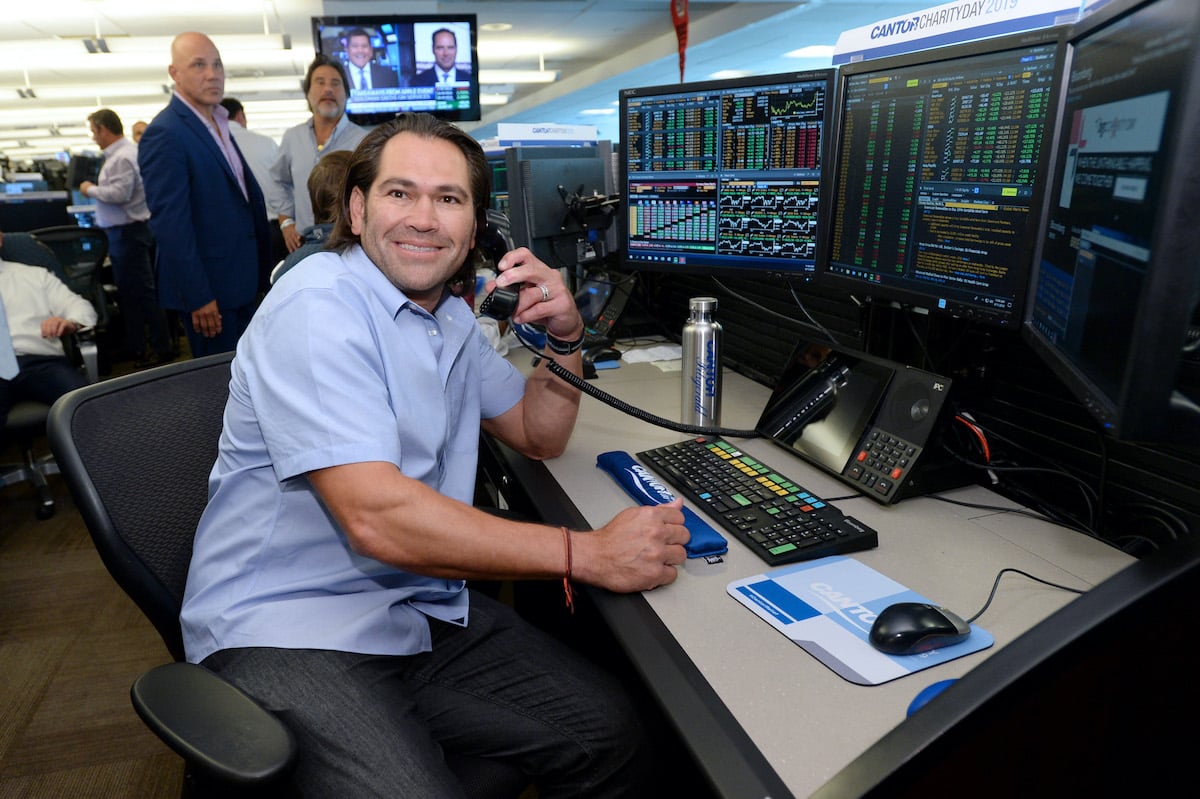 Johnny and Michelle Damon reveal how they felt about being on 'Below Deck Med'
Damon reflected on the show after his first appearance during season 4. "Yeah, it was such a fun experience," he told Decider in 2019. "Being in the South of France was something that we really wanted to do."
"I feel like it was a relaxed time," he said about being on the show. "We wanted to play water sports and enjoy the beach and enjoy cruising. We were very lucky to get our suitcases because our flight from Orlando was delayed because of a tropical depression up in New York. So we sat on the ground, we missed our flight and we were hoping our bags were found."
RELATED: 'Below Deck Mediterranean' Fans Tease 'Karma' and a 'S— Show' After Previewing Season 6 Premiere Episode
Damon's wife Michelle said the couple had not seen Below Deck before becoming charter guests.  "So we hadn't actually seen the show before," she admitted. "Of course, now we're big fans and have been watching it. One of my friends told me about it and then she sent an email, I showed it to Johnny and he was like, 'Looks amazing!' The boat was amazing, the location was amazing."
The Damons brought plenty of drama to 'Below Deck Mediterranean'
The Damons ended up being reality television gold during both of their appearances. Michelle Damon nearly got into a physical altercation with the owner of a neighboring yacht during season 4. She, and the other yacht owner, had to be physically restrained. The yacht owner was carried off of the boat. The Damons also complained about the food not being "five-star" during season 4. Stew turned chef Anastasia Surmava was trying to deliver but the crew later brought in chef Ben Robinson to finish the season.
Not to be outdone by season 4, the Damons also had controversy during season 5. Michelle Damon had a spat with a friend on the boat. Plus, they tried to get stew Aesha Scott drunk during a day trip on land. Johnny Damon got so drunk, he could barely finish his meal on the boat. He was also filmed urinating off the side of The Wellington.
RELATED: 'Below Deck Mediterranean' Season 5: How Did the Season End and Will Any Crew Return for Season 6?
Months later, the Damons were both arrested for drunk driving. Upon his release from jail, Damon spoke to reporters and said, "Jail sucks, handcuffs are worse. Jail is horrible," TMZ reports.