Chase Rice Slammed by Kelsea Ballerini for His Problematic Performance
It's been a while since Chase Rice has been in mainstream headlines. The last time he made trending news, it had nothing to do with his songs and everything to do with his romantic past. Rice made headlines after he was chosen to perform on the popular reality TV show, The Bachelor for a live concert as part of a one-on-one date. However, whilst doing so, he was also confronted with Victoria Fuller, a woman whom he had a previous romantic connection with.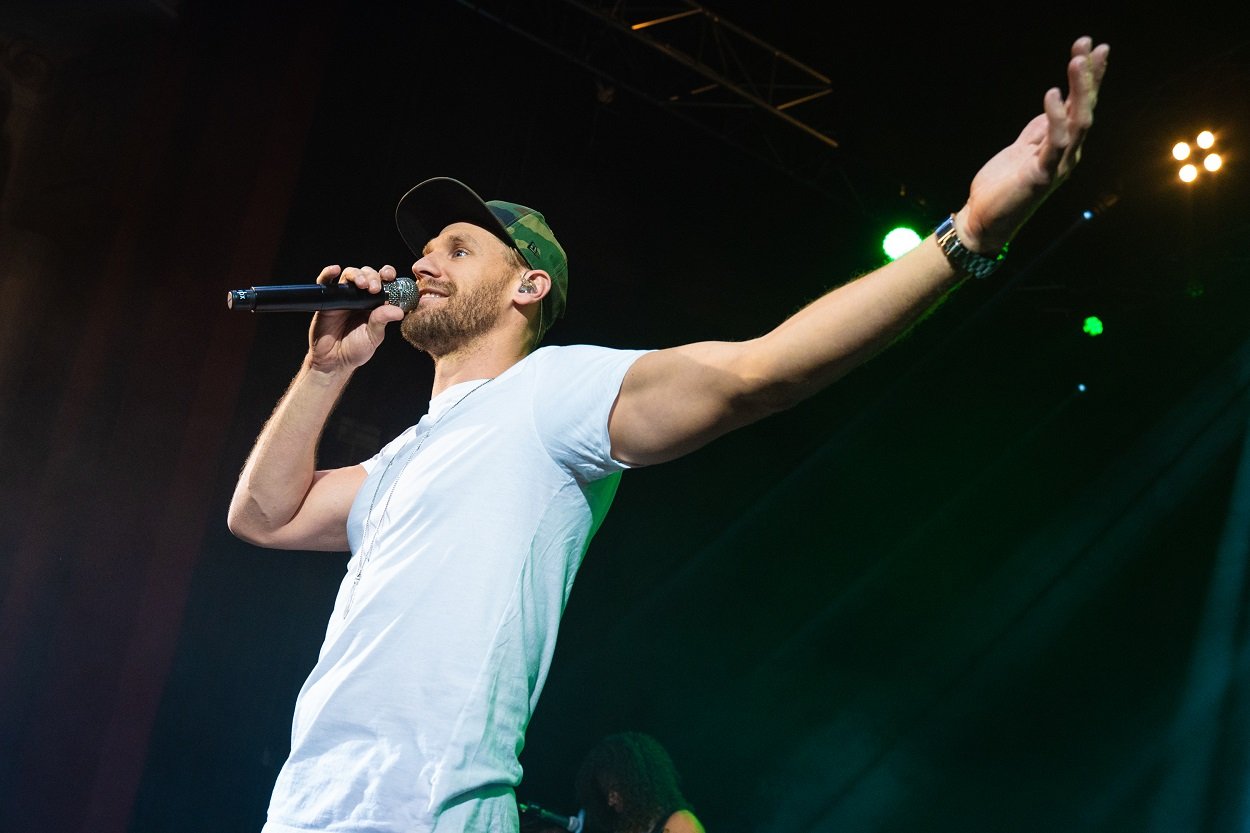 Fuller maintained that she and Rice had been in a relationship, but Rice felt differently. While he called Fuller a "cool chick", he maintained that they'd only spent one night together. Furthermore, he stated that he'd raised concerns, prior to filming, that he might have to interact with Fuller and his manager assured him that The Bachelor producers wouldn't put him through that.
Chase Rice speaks out about 'The Bachelor' drama
"The fact they did that to me, it's over the top, it's unnecessary, I didn't expect it. But at the end of the day, it happened. I don't know if it's the producers, or if they just got lucky. I know what I think, but I'll let everybody else figure out what they think," Rice shared in an interview with Fitz in the Morning Radio Show.
Naturally, with time, the controversy between Bachelor producers, Rice, and Fuller blew over. However, now Rice is back in hot water and this time it has everything to do with his songs and performances. Recently, Rice came under fire for holding a concert in Tennessee. Images and videos of said concert showed a mass of people singing and dancing along without masks on.
The 'Survivor' alum receives backlash for continuing his tour
Naturally, people were outraged by Rice's actions. Because of the coronavirus (COVID-19) pandemic, it is extremely dangerous and irresponsible for people to congregate in great numbers, especially without the usage of masks. To make matters worse, all the people in attendance looked to be in extremely close proximity to one another and were by no means practicing social distancing of any kind.
The venue that housed the concert came out and shared that precautions had been taken to assure people's safety. The venue, which can hold up to 10,000 people, limited the number of attendees to 4,000. They also shared that less than 1,000 of Rice's fans were in attendance, temperature checks were conducted, and hand sanitizer was provided. Of course, they have no way of accounting for those people who are asymptomatic and had no way of enforcing physical distancing.
Kelsea Ballerini calls out Rice on Twitter for performing songs to a huge audience
Naturally, many people were outraged at the venue and Rice for the concert. One notable person who spoked up was country singer, Kelsea Ballerini. Taking to her Twitter page, she called out Rice for his behavior and shared that he was being selfish and reckless.
"Imagine being selfish enough to put thousands of people's health at risk, not to mention the potential ripple effect, and play a normal country concert right now. We all want and need to tour right now. We just care about our fans and families enough to wait," Ballerini wrote, reposting a video of Rice's concert. Hopefully, the backlash Rice is receiving from critics, other artists, and even some fans will prevent him from touring in the near future. But, only time will tell how he responds.