Chase Stokes Seemingly Confirms He and Kelsea Ballerini are Dating: 'We're Having a Good Time'
Chase Stokes seems to have nothing but kind things to say about Kelsea Ballerini. The country music star and the Outer Banks star recently sparked dating rumors, and fans cannot stop talking about it. Now, the actor has made some comments about the "I Quit Drinking" singer that has led fans to believe that the pair have been spending some quality time together. But what exactly did he say about his rumored romance?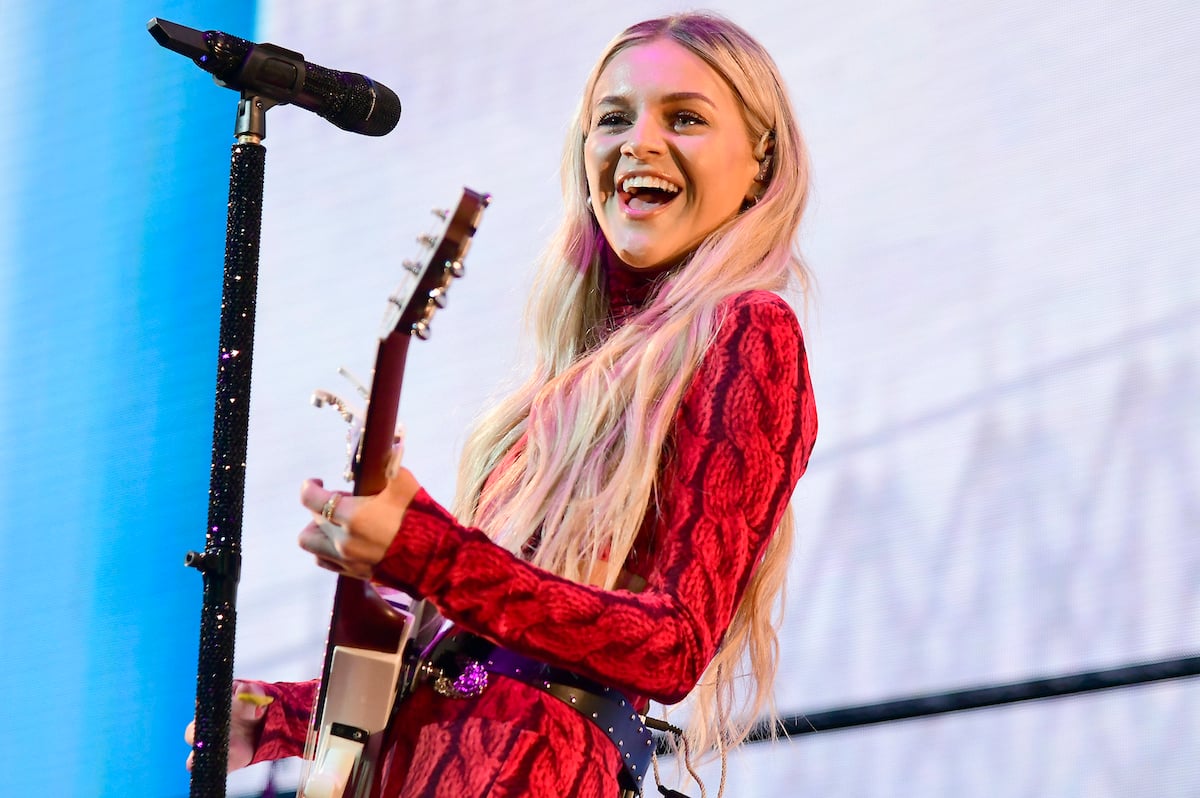 Kelsea Ballerini and Chase Stokes sparked dating rumors thanks to a football game and an Instagram post
Recently, Ballerini headlined the Allstate Championship Tailgate for the National College Football Championship. After performing at the Sofi stadium in Inglewood, California, the singer stayed and watched the game. Joining her was none other than Stokes, and his fellow Outer Banks co-stars, Jonathan Daviss and Austin North. Following the game, Stokes and Ballerini seemed to be snuggled up together, and this was caught in multiple photos taken in the Raising Cane's suite. One photo was even posted to the Instagram page of Raising Cane's owner, Todd Graves.
The 'Outer Banks' star praises the 'What I Have' singer amidst rumors that they've been seeing each other
Since the photos in question, there's been a lot of speculation about whether or not Stokes and Ballerini are dating. However, after TMZ caught up with the actor, he seemed to confirm that he was spending time with the Grammy-nominated singer. "Listen, the whole world has sort of gone crazy over your post with Kelsea Ballerini," a paparazzo said to Stokes. "I think you guys make the cutest couple." Stokes replied in a way that was a bit coy, but also further stoked the dating rumors. "She's a sweet girl," he said about Ballerini. "We're having a good time, and that's all I can say."
Ballerini is recently divorced from fellow country singer, Morgan Evans
Considering Ballerini just recently got out of a very serious relationship, it makes sense that she and Stokes are seemingly just enjoying each other's company. For five years, Ballerini was married to Australian country music star, Morgan Evans. The "half of my hometown" singer has spoken candidly about her divorce, detailing that nobody was at fault in the relationship, but that it simply wasn't working anymore.
 "It's also rough, like — it's not chaotic," Ballerini shared about her divorce in a conversation with CBS. "It's not, like, volatile. It just didn't work. And that sometimes is like a difficult narrative to get your head around when you're like, 'Oh my gosh. This is a good person. And I'm a good person. And this is just no longer good anymore.'" It seems Ballerini is on a quest to find what does feel good again. But whether that will include Stokes in the long term remains to be seen. Only time will tell.