'Cheap Old Houses' Hosts Believe Every Crumbling Property Deserves a Chance — 'We Don't Believe There's Any House Beyond Saving' (Exclusive)
Ethan and Elizabeth Finkelstein have a real passion for old houses. At first, looking at old homes was just a hobby that became an Instagram feed. But over the years, it's turned into a national phenomenon with celebrity followers from Blake Lively to Joanna Gaines. And now this pair has an HGTV series of their very own called Cheap Old Houses.
For a property to be featured on their Instagram page, it must be an old house in need of repair and cost less than $150,000. But is a property ever beyond savings? According to Elizabeth, the answer is no way.
'Cheap Old Houses' was made for people who love before and afters
Most HGTV viewers live for a good before and after story. But this renovation reality show takes the concept to the next level by sticking to period-specific changes that respect the history. "We will never show a house on the show that's been gutted and stripped of all its original character," Elizabeth told Showbiz Cheatsheet.
And even the nature of the renovations has to match up with the home and location. While Victorians all have a similar look, a Victorian on the East Coast may have different details from one in the Midwest. Ethan and Elizabeth took care to select homes for the show that fully honored those location-based restorations. It took more time, but the results were worth it.
All houses are worth saving, Elizabeth Finkelstein says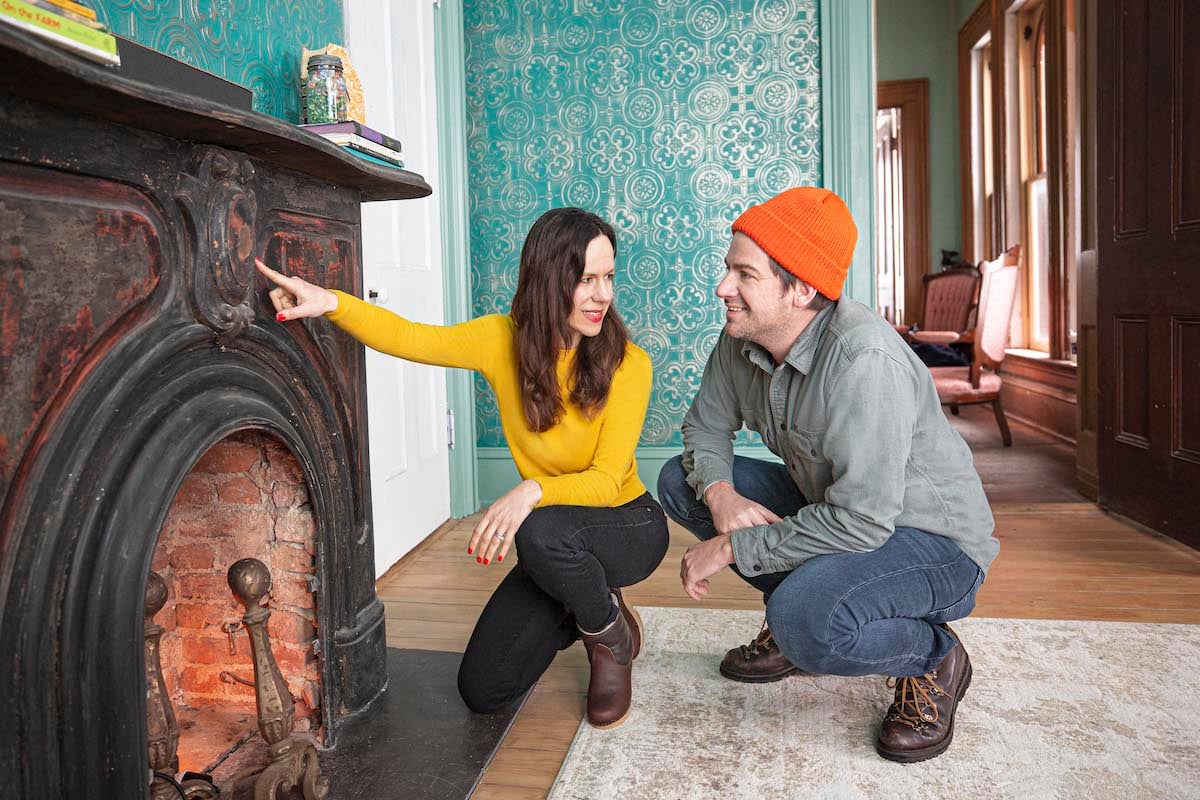 The renovation projects range in scope and scale. But Elizabeth insists that there's a cheap old house out there for all budgets and levels of expertise.
"We don't feel that there's any house beyond saving," Elizabeth explained. "We do believe that you as a buyer need to know your particular situation both financially and skillwise to understand the kind of help that you need."
The Cheap Old Houses star went on to describe her own fixer upper, which fans can catch a glimpse of in the opening credits of the show. The Finkelsteins knew enough about old houses to take on a massive project that would have made most people flee in horror. But not every renovation project needs to be so daunting.
'Cheap Old Houses' shows every kind of renovation project
The Finkelsteins have included hundreds of properties on their Instagram feed. But selecting properties to feature on the show required a little more discernment. In the end, they picked properties that were unique and that highlighted a range of styles. Not every project was gigantic, but one thing they all had in common was a commitment to preserving the home's history.
"I think a lot of people might look at [our renovation] and say, 'I'm never doing that. That looks very hard. And then we show them other houses that the people bought and moved right in and it's a decorating thing," Elizabeth said. "There's a house for everybody."
With mentors like the Cheap Old Houses hosts, it wouldn't be surprising if more people got inspired to take on a historic renovation of their own.
Cheap Old Houses airs Mondays at 9 p.m. on HGTV and episodes are available for streaming on discovery+.