'Cheer' Cast Member La'Darius Marshall's Cheerleading Career Ends 'Early' Due to Coronavirus Pandemic
The Navarro College cheer team (and its coach Monica Aldama) blew up Netflix's viewership with their docuseries Cheer. The six-episode show d the followed the collegiate cheerleaders to the NCA Collegiate Cheer and Dance Championship. The competition was scheduled to take place from April 8 to 12 this year. However, for the first time in 40 years, Varsity Sports canceled the competition. For many cheerleaders, including Cheer stand-out La'Darius Marshall, this cancelation means they might not cheer again.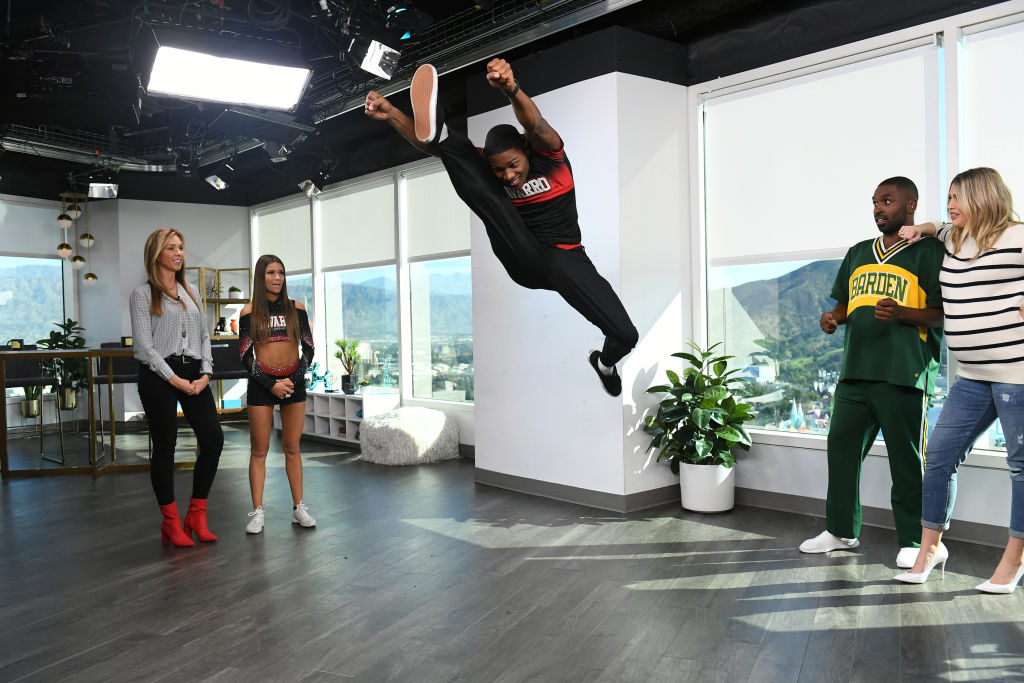 2020 NCA cheerleading competition canceled
Earlier this month, the company that runs the event, Varsity Spirit announced bad news for the cast of Cheer. Their Mar. 15, 2020 statement revealed that, for the following 8 weeks, their competitions and all other events would be canceled. They wrote:
We are actively exploring all options, including rescheduling events, extending the competition season, and hosting virtual competitions, to continue to provide a competition experience for the thousands of athletes who have worked so hard this year to compete.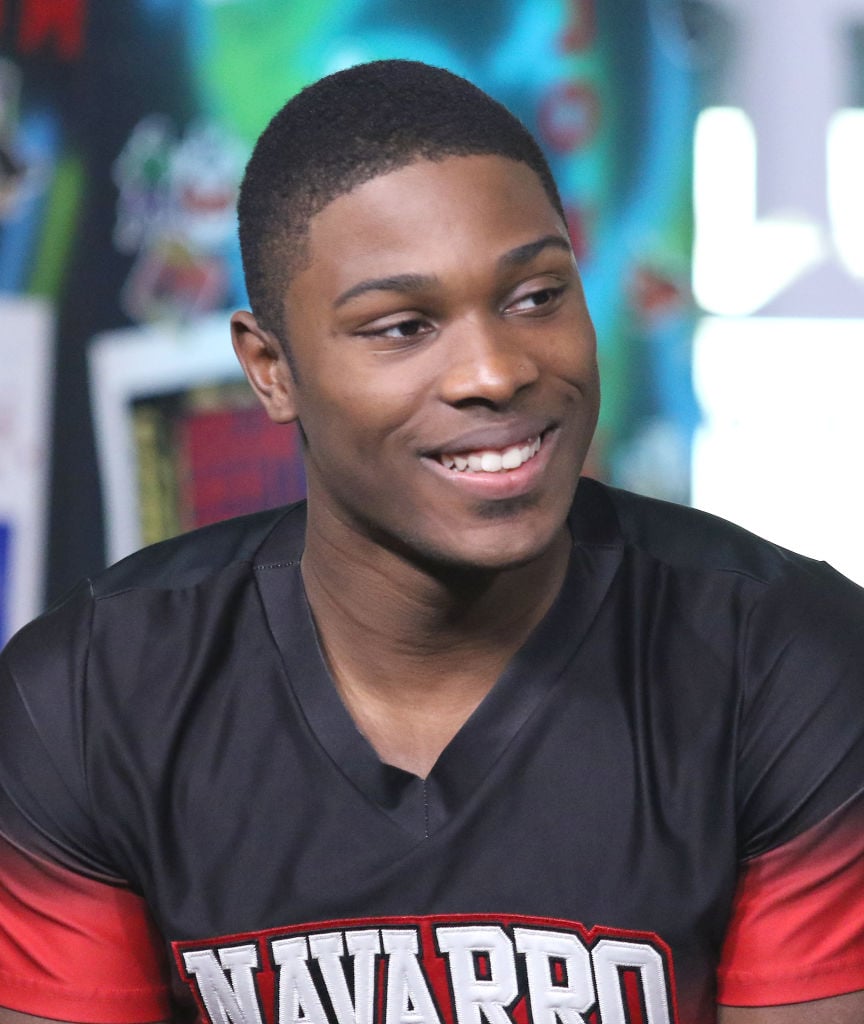 The cast of 'Cheer', including La'Darius Marshall, respond on on Instagram
The members of Navarro Cheer were sad to not be able to attend the championship. La'Darius Marshall, one of the most memorable cheerleaders from the Netflix show, shared on Instagram how he felt
"Daytona you will be missed and greatly appreciated." Marshall wrote. "I love everyone one of my teammates and all the love we shared."
However, the cancelation of the NCA competition means that Marshall's career in cheerleading has come to an end. The Cheer personality shared: "The end of my cheerleading career has come a bit early. For everyone who supported me all this way I want to say thank you and I love you." For many cheerleaders, college is the last opportunity they have to compete in cheer. But Marshall concluded the Instagram post with gratitude.
"To the rest of the world, I love you guys and thank you for being our #1 supporters. We love you," Marshall wrote.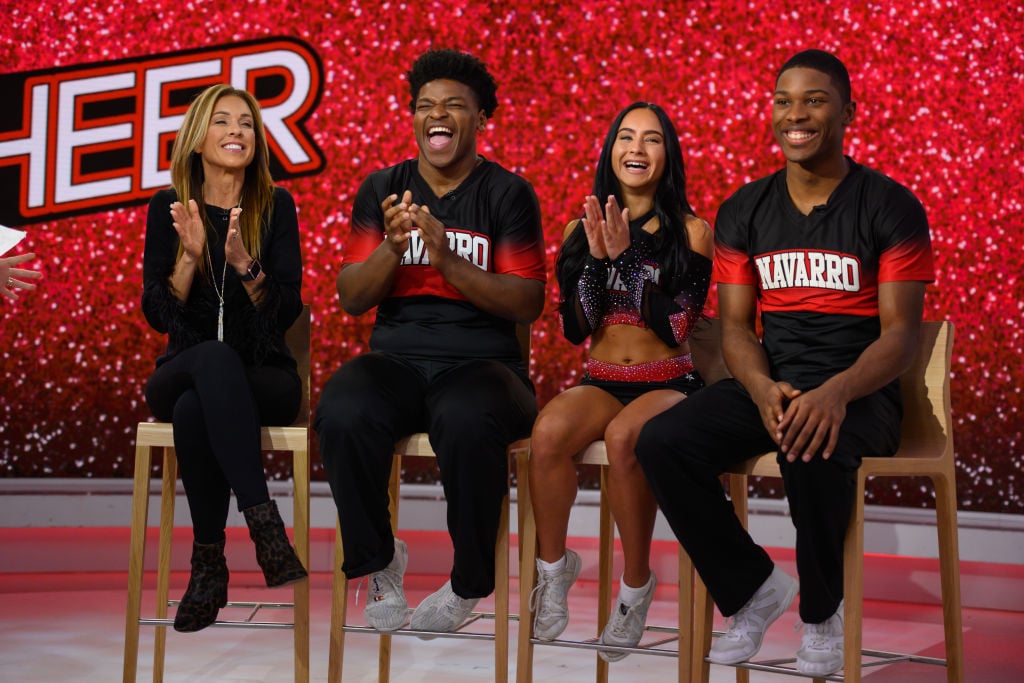 Lexi Brumback, Morgan Simianer, Gabi Butler, Jerry Harris from the Netflix show also reacted to Daytona being canceled
Other cast favorites from Cheer responded to the sad news. Lexi Brumback tweeted that she would always remember this Navarro Cheer season.
"I'm proud of how much hard work we all put in and the progress we made," Brumback shared.
Gabi Butler posted her feelings on Instagram, as well. The Cheer star wrote:
I'm gonna miss looking up to you and saying 'I've got you. I'm gonna miss walking into practice and hugging every single one of you… I'm gonna miss the love from this beautiful team.
Morgan Simianer, another standout personality from the Netflix show, wrote this heartbreaking message on Instagram:
My heart hurts that I won't cheer again. I'm so thankful for the bonds I've created and the memories that I'll carry with me forever. Thank you for shaping me into the person I am today. Thank you for providing a family for me and showing me all that this life has to offer. I'm going to miss everything about this. The program. The people. Everything.
Jerry Harris, Cheer's king of "mat talk" also posted about the cancelation on Instagram, ever the endless well of positivity. Harris captioned an image of the Navarro Cheer team: "My family FOREVER and ALWAYS! … This isn't a goodbye…. it's a see you soon."