'Cheer' Coach Monica Aldama Responds to Criticism: 'I Would Not Change Anything'
The Netflix docuseries Cheer follows the season of a cheerleading team in Corsicana, Texas. The Navarro College cheerleaders, a.k.a. the cast of Cheer, including their intense coach Monica Aldama, is a sympathetic lot with an inspiring story. The cheerleading documentary show has become so popular that the cast has appeared on Ellen, and some of them interviewed celebrities at the Oscars. However, some Cheer viewers were concerned with the number of injuries the cheerleaders endure throughout the episodes. Recently, Aldama shared her reaction to this viewpoint–as well as to Cheer as a whole.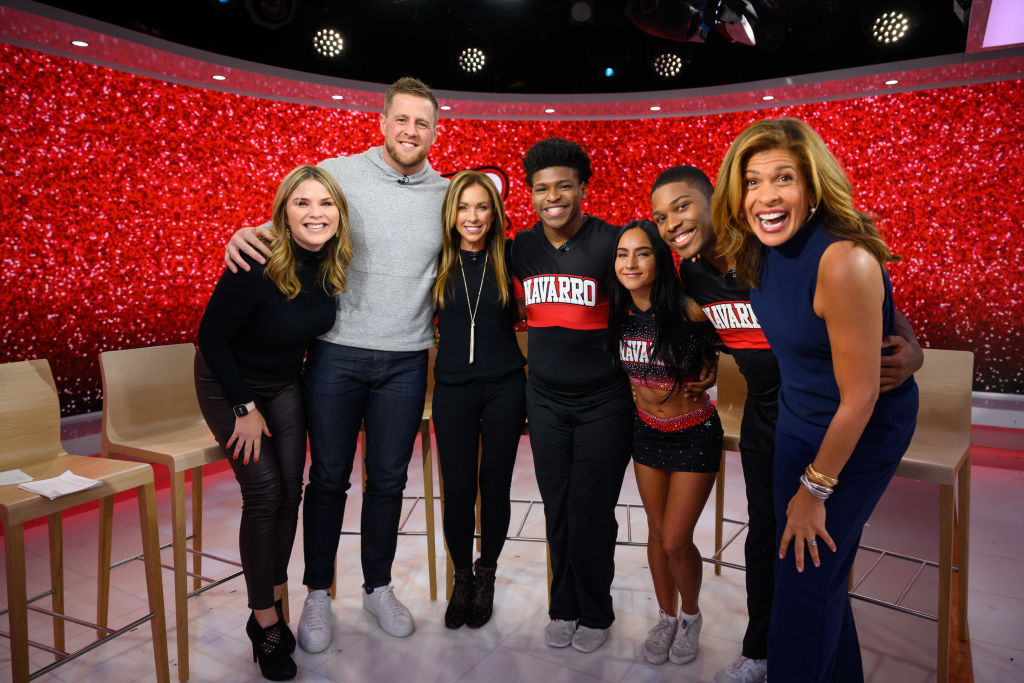 Navarro College cheer coach Monica Aldama reflects on the Netflix series 'Cheer'
Monica Aldama, the multi-championship-winning cheerleading coach, is a standout personality in the Netflix documentary series Cheer. CNN recently interviewed the Navarro College powerhouse coach about the show, which has become a viral sensation.
"I'm very competitive and I want to be successful but I also want to be that person that leads by example. I really set a high standard for myself," Aldama said. But all the media attention has been a lot for the cheerleading expert.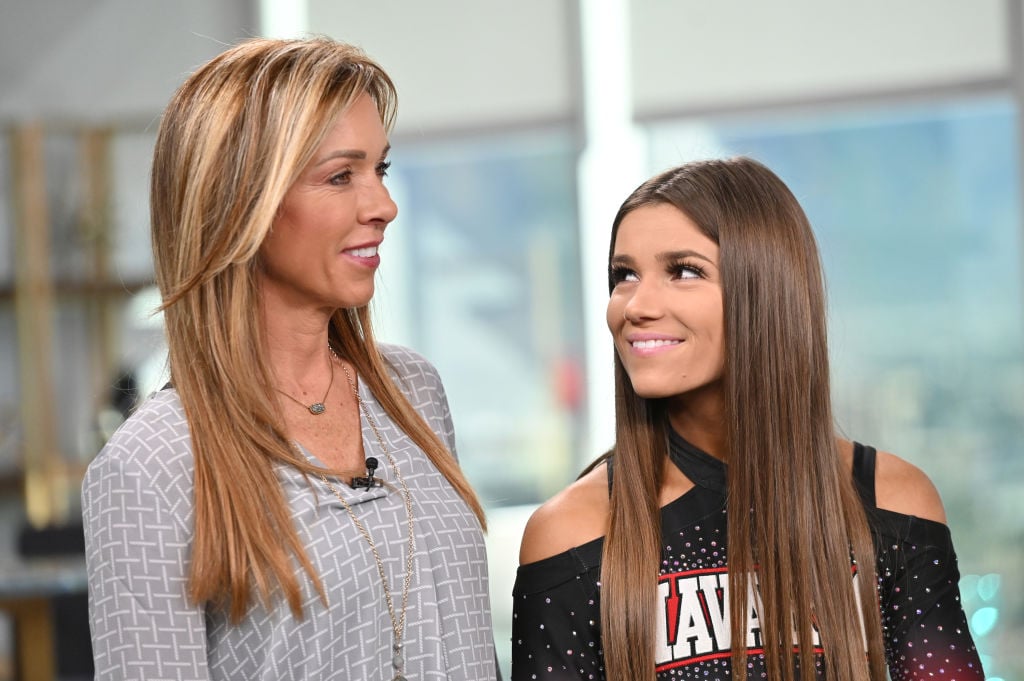 "Appearances on The Ellen DeGeneres Show and Oprah's live tour catapulted the entire team to stardom and shone a bright light on Aldama's unrivaled success and methods," CNN reported.
"It's very strange, because I've had so many people view me in different ways after watching this show," Aldama told CNN Sport. "Some people love me, some people don't." However, she has no regrets about her cheer season.
"I know where my heart is and I know what happened the other four months that were not in those six hours," Aldama said. "I would not change anything."
'Cheer' showed the relationship between Aldama and her cheerleaders: Morgan, Lexi, Jerry, Gabi, and La'Darius
Aldama also told CNN that the cheerleaders are the reason she keeps coaching.
"I've won plenty of titles, I don't have to prove myself there," she shared. "It's the relationship with the kids and the feeling of watching them succeed." Aldama believes it's spiritual, too.
"I feel like it's God's purpose for me and that's why I haven't left the job yet," she said. Aldama also couldn't help but brag about her Navarro College Cheer team. She told CNN:
These kids are honestly some of the toughest kids I know … The commitment is unreal. I just didn't feel like people who aren't a part of this world really knew that these kids are that athletic and that they have that grit and that determination … I was hoping that the world would see them as the true athletes that they are.
But what about all the injuries? Many were critical of the Netflix docuseries' first season
Not everyone was obsessed with Cheer. Many viewers took issue with all the injuries–and the way Aldama handled those injuries. 
"Viewers see multiple concussions and other head injuries," Mull wrote about Cheer in her piece for The Atlantic. "Trainers hold concussion tests on the side of the mat as practice continues … It's unclear whether any of them ever [see a doctor]."
Mull also pointed out that "cheerleading caused 65 percent of the 'catastrophic' injuries suffered by female athletes,'" according to the American Academy of Pediatrics research. And the sport continues to get more dangerous.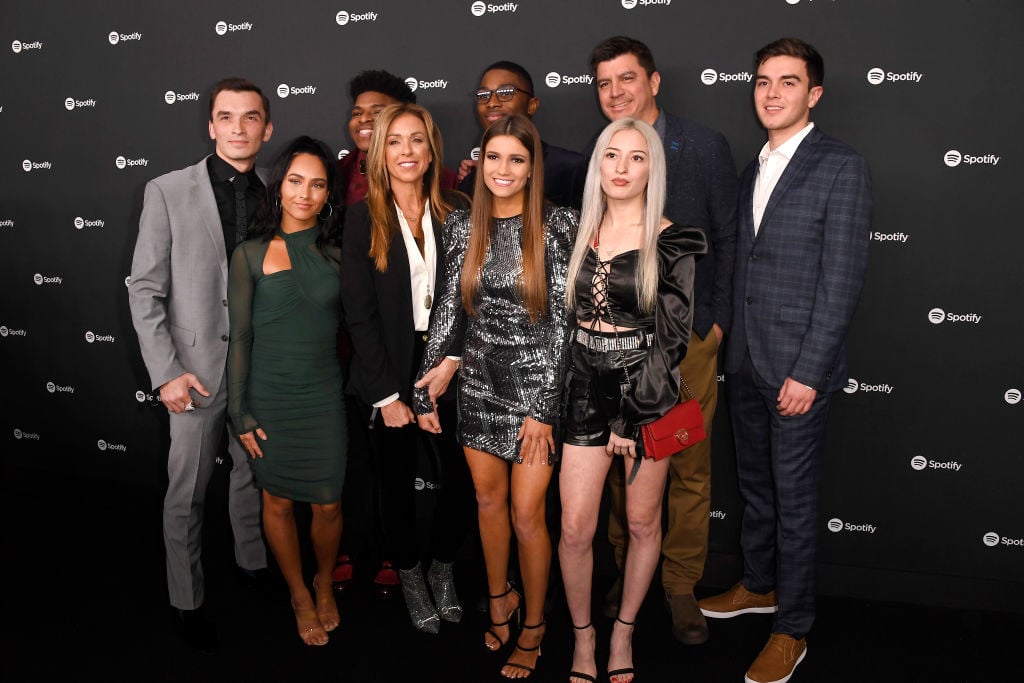 "In cheerleading, as in gymnastics, the upper difficulty level is being pushed higher at a thrilling and alarming rate," Jia Tolentino wrote in the New Yorker.
Mull describes the cheerleaders in the Netflix docuseries as "athletes with no pay and little support breaking their bodies again and again, all for the greater glory of an authority figure they dare not question."
Aldama took issue with that kind of interpretation in her CNN interview.
"They showed every time we fell but they didn't show the one thousand times that we did it right or the progressions that we did to build up to the harder skills," she said.
Aldama continued: "We definitely are very safe, but it is cheerleading. It's a risky sport that we're doing but we do take precautions and I think that it was just a little heavy on the injuries."