'Cheer' Coach Monica Aldama Says the Reason She 'Hasn't Left the Job' Is Because of the Relationships with Her Cheerleaders
Netflix released the popular docuseries Cheer in 2019. The six-part show shares the story of a high-level college cheerleading team in Texas. Monica Aldama, the coach of the Navarro College Cheer team who has won over fourteen trophies for the junior college. Aldama was recently interviewed about her response to the mega-popularity of Cheer, as well as how she views her role in relation to the team. The championship-winning coach revealed that the relationships with her athletes are why she stays in the job after all these years.
'Cheer' coach Monica Aldama says the cast of the Netflix show, the cheerleaders, are what keeps her on
In an interview with CNN Sport, one of the stars of Cheer, Monica Aldama, talked about the role she attempts to fill as a coach.
"I've really tried to work over the years on … just learning what I could do to fill those roles for those kids," Aldama shared. After all of the championships, she isn't necessarily looking for more trophies. She told CNN that the relationship with her athletes is why she sticks around in the job.
I think that's really why I'm still here, it's not cheerleading. I've won plenty of titles, I don't have to prove myself there. It's the relationship with the kids and the feeling of watching them succeed.
In Cheer, Aldama is portrayed as smart, well-educated, and hard-working. The Netflix documentary series points out how Aldama earned an MBA. But after working for corporations, the Cheer personality moved to Corsicana, Texas, to coach cheerleading. And she stayed.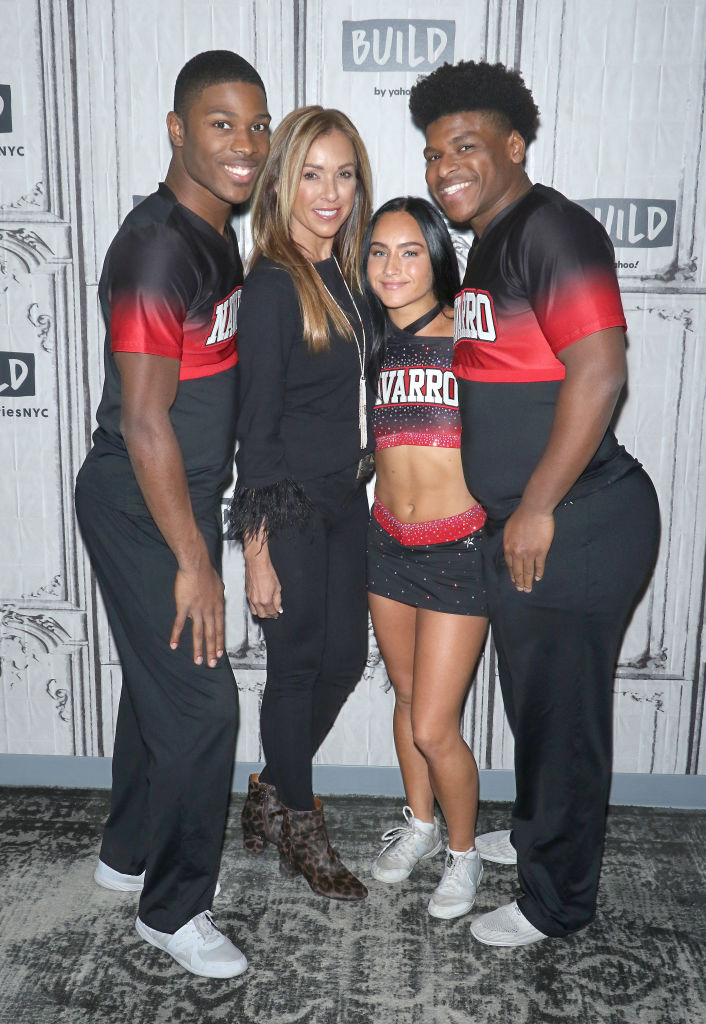 "I feel like it's God's purpose for me and that's why I haven't left the job yet," Aldama told CNN.
Aldama is big on accountability for her team
However, Aldama still has a winning mentality. According to CNN, her mantra goes like this: "keep going until you get it right, and then you keep going until you can't get it wrong."
The Cheer coach told CNN what she tries to instill in her cheerleaders, aside from this mantra. She shared:
Self-accountability is just such a big thing for me, because so many people in this day and age, want to shift the blame to others and just not take responsibility for their own actions.
However, the public reaction to Cheer has provoked different reactions among viewers.
"It's very strange, because I've had so many people view me in different ways after watching this show," Aldama told CNN Sport. "Some people love me, some people don't." However, she feels good about her role on Cheer.
"I know where my heart is and I know what happened the other four months that were not in those six hours," Aldama said. "I would not change anything."