'Cheer': Reese Witherspoon Wrote the Sweetest Thing on Instagram to This Cheerleader From the Netflix Series
Netflix's docuseries Cheer is an addicting show that follows a competitive cheerleading team throughout their season. Navarro College, a two-year college in rural Texas, has won the National Cheerleaders Association National Championships in Daytona, Florida, many times. Cheer follows the team's 2019 season and dives into the personal histories of some of the cast members.
One of the stars of Cheer, a top girl named Gabi Butler, recently achieved a million Instagram followers. She also got a little social media shoutout from internationally-acclaimed actress Reese Witherspoon.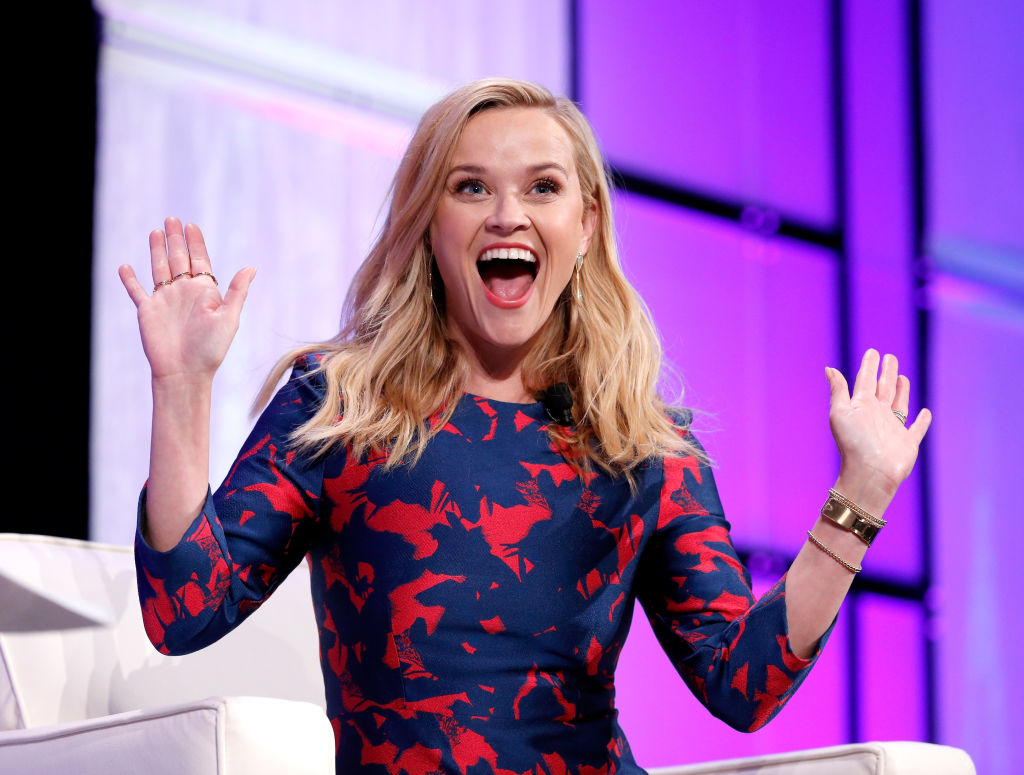 'Cheer' cast member Gabi Butler is something of an Instagram star
As the documentary Netflix series Cheer portrays, Butler already had a huge follower base. When she was younger, encouraged by her business-savvy (or exploitative, depending on how you look at it) parents, Butler posted several popular videos about cheerleading tips and tricks. The Netflix documentary series includes several shots of Butler snapping selfies with her fanbase.
In a recently-published New Yorker article about Cheer, writer Jia Tolentino explains how Instagram influencers like Butler have transformed the world of cheerleading: "Instagram has connected the cheerleading community in a new way." Tolentino specifically calls out "Gabi Butler, a principal character on Cheer and an early social-media cheer star."
Gabi Butler responds on Instagram, showers her teammates with love
Butler wrote on Instagram that Cheer made her deeply nostalgic for the team.
"Watching this Netflix series made me miss being at Navarro much more than I ever thought I would," she commented. "It made me feel like I was reliving everything over again." Butler gushed that cheering for Navarro College was an experience she'd always remember.
"I will NEVER forget my years as a Navarro cheerleader," the athlete wrote. "It truly is something so special and until you are apart of it, you will never fully understand it." The Cheer star also thanked her coach, Monica Aldama: "Not only were you an amazing coach, but you were an amazing role model and person."
Recently, Butler posted another long caption, explaining how grateful she is for the response to Cheer.
Never in a million years did I think I would end up being where I'm at in life right now. I would like to say thank you so so so much to everyone that has shown me and my team the absolute most love and support… all I can say is wow … I can't even describe the amount of love I feel in my heart from each and everyone of you. None of this would have been able to have happened if it wasn't for you guys and I truly am so grateful for all of you.
Reese Witherspoon replied to the cheerleader's Instagram post
"You are amazing!" actress and producer Reese Witherspoon wrote in a comment to Butler's post. "Love watching you soar!" She ended the message to the Cheer top girl with a little sparkly emoji.
Witherspoon is a former cheerleader herself. Last year, she posted a photo to her own Instagram of herself as a young child. Like Butler often does, Witherspoon stood on top of the pyramid.
"TBT to my days as a proud General," she captioned the black-and-white photo.
It's pretty special that big Hollywood stars like Witherspoon are showing their appreciation for the amazing athletes on Cheer. As Tolentino pointed out in the New Yorker, cheerleading is often seen as "sideline entertainment." But the Netflix series did a lot to show how much of a grueling, intense sport cheer is–and talented athletes like Butler deserve their time in the spotlight.