'Cheers': Ted Danson 'Started Crying About How Bad' He Was in the Pilot
Ted Danson is often considered to be a national treasure and has a whole host of movies and TV shows under his belt. But his role in Cheers will always...
Ted Danson is often considered to be a national treasure and has a whole host of movies and TV shows under his belt. But his role in Cheers will always be among his most iconic. Spanning 11 seasons, 275 episodes, and 11 years, the show is largely considered to be one of the most popular shows in history and received critical acclaim throughout its entire run. But while the show was extremely well-known and well-loved, Danson struggled with his character and performance at first.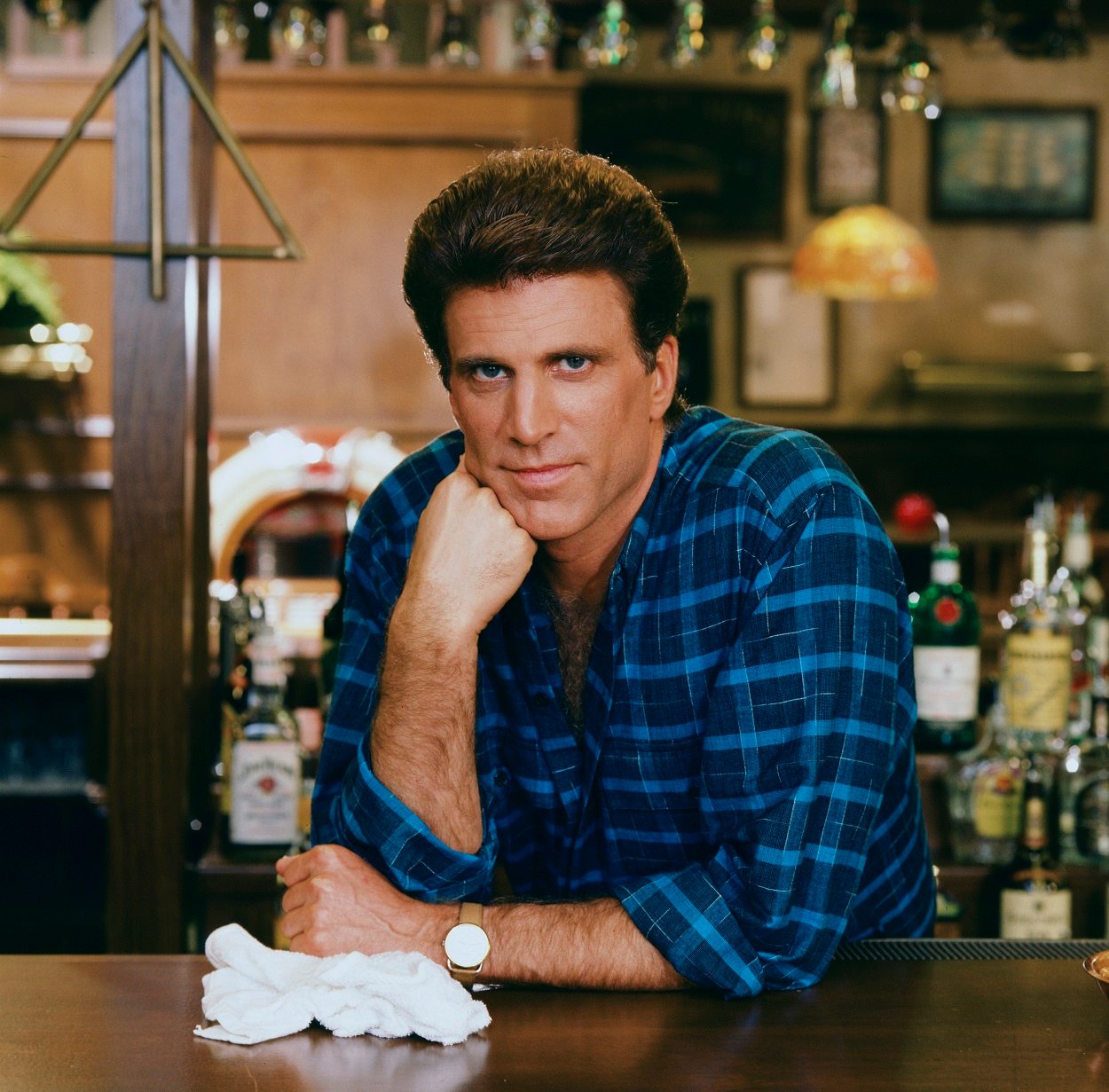 Danson, of course, had the lead role of Sam Malone in Cheers. Sam was the former baseball player turned womanizing bartender that the series is largely based around. While Cheers fans couldn't imagine any other person but Danson playing the role of Sam, it was actually a struggle for Danson to get into character at first because Sam was so at odds with who Danson was as a person. In an interview with Rolling Stone, Danson opened up about his most iconic role.
Ted Danson wasn't always comfortable playing Sam Malone in 'Cheers'
"My comfort level of playing Sam Malone was slow in coming," Danson confessed. "First year, when I saw the pilot, I said, 'Jimmy Burrows [who was the director of Cheers], can I talk to you for a minute?' and started crying about how bad I was in the pilot. I was never a bar guy. I never picked up a woman at a bar. If a woman kissed me, we got married. I was not that guy." Danson admitted that other people's perceptions of his character got in his head for a while. But, once he decided to just act for himself, he was able to find the heart of the character.
"So it just panicked me on some level I think once I was on the air, and people were saying, 'Ah, you suck' or whatever," the Cheers alum confessed. "People started having opinions of me, then it was like, 'Well, what the hell. I might as well do it for myself and have fun. So kiss my a*s.' And that allowed me into the arrogance of the bartender and the relief pitcher. But it took me a long time."
Danson hates playing a bartender to this day
Even though Danson more than got the hang of his role in Cheers, the actor admits that being behind a bar still gives him a bit of anxiety to this day. "So whenever I have to go back to that after not having done it in so long — evenings where we're raising money somewhere and they say, 'Ted, get behind the bar!' — it panics me. I hate it. Hate it."
Funnily enough, the Cheers alum had to briefly play a bartender in one of his most recent roles. In season 3 of The Good Place, Danson briefly played a bartender giving Eleanor advice when she returned to earth. Even though it was a short scene, Danson admits that he didn't like it one bit. "So I did not enjoy it," the actor confessed. "It made me sweat. It made me feel like I didn't know what to do and I thought the scene probably sucked. It didn't. But it felt like it." While Danson may not like playing a bartender, it's obvious that all his fans do. We sure they can't wait to see what else he has in store for them.