Which 'Cheers' Character Did John Ratzenberger Play?
Cheers featured one of the best ensemble casts on any TV show ever made. That cast was full of rich, well-drawn comedic characters.
Of course, those characters would be nothing without the performers who brought them to life. One of those actors was John Ratzenberger, whose run on the show was iconic. But who did Ratzenberger play? Let's take a closer look at the show, Ratzenberger's career, and the character he portrayed. 
What was the premise of 'Cheers?'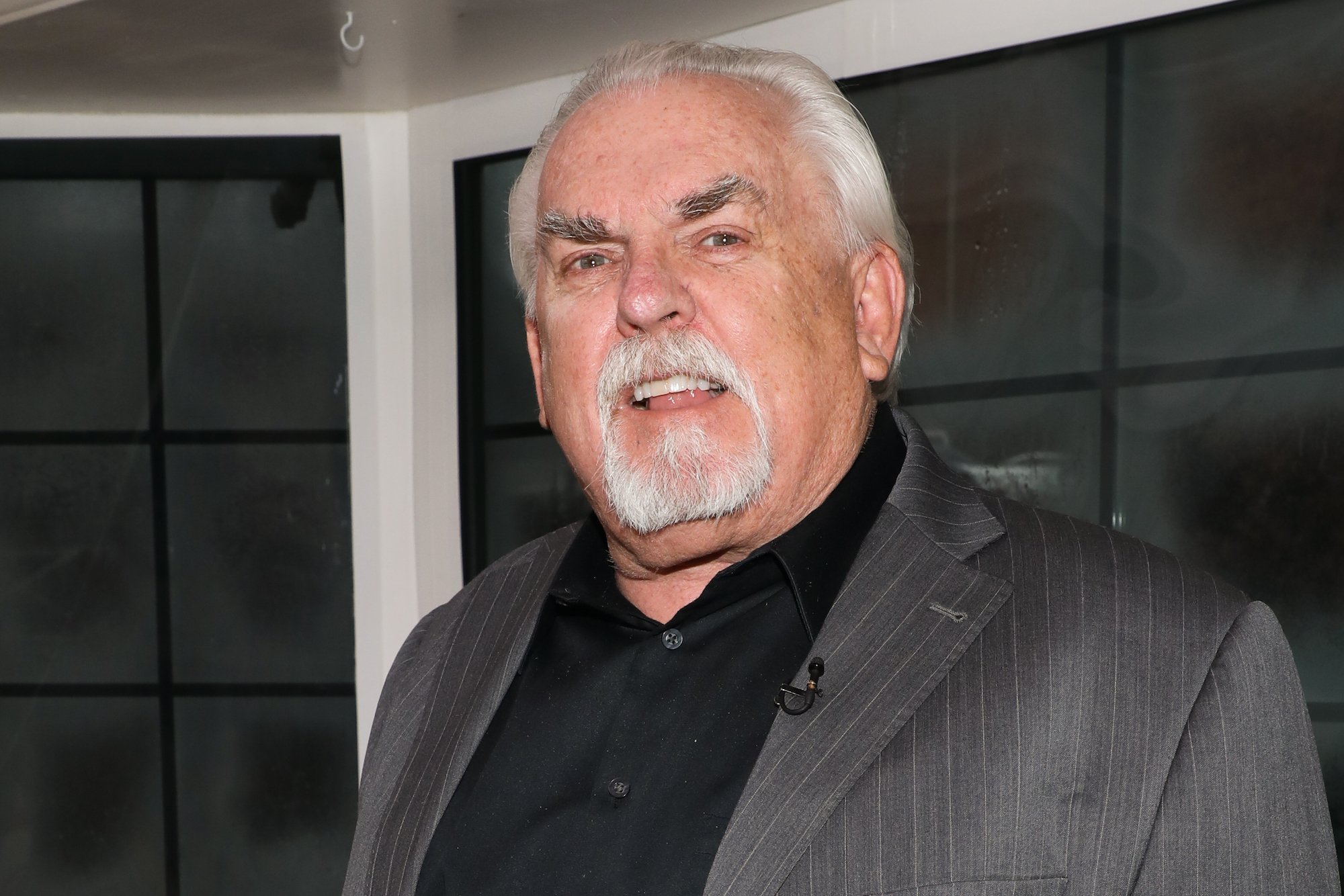 The premise of Cheers was simple yet effective. It was about a Boston bar. The show captured the lives of the bar's employees and patrons, who operated as equal parts social club and support group for each other. Throughout the show's run, the star remained Ted Danson as Sam "Mayday" Malone, a recovering alcoholic and former Red Sox relief pitcher who owned and operated the bar. Sam's romance with the prim and proper Diane Chambers (played by Shelley Long) dominated the early seasons, while Kirstie Alley's Rebecca Howe served as his sometimes romantic interest in later years. 
Around Sam was a hilarious troupe of characters that inhabited the bar. What made the show genius was that it rarely strayed outside the walls of the bar itself. The main set was the bar, while Sam's office and the billiards room were also sometimes featured. In a few instances, the show took place in an outside location. The bar almost became a character in and of itself. 
Ratzenberger was a vital member of the talented cast. It was the most notable role of his career, though he's been in many other successful projects. 
John Ratzenberger has been in some of the biggest box office smashes of all time 
In no way is Ratzenberger a superstar actor or A-lister. That said, he's a great actor who's appeared in some of the most financially successful films ever made. According to his IMDB profile, he had bit parts in Superman, Superman II, Star Wars: The Empire Strikes Back, and Gandhi. 
What really stands out for him is his association with Disney's moneymaking machine, Pixar. He's portrayed the voice of the character Hamm in all of their Toy Story films. He's also appeared in one role or another in every single other Pixar film. He's something of a makeshift mascot for the company, and they make sure to include him in every project they do. 
While Ratzenberger's relationship with Pixar has no doubt left his wallet happy in recent years, there's no getting around the most significant role of his career. That was the one he played on Cheers. 
Which 'Cheers' character did John Ratzenberger play?
Cheers had its fair share of funny supporting characters. The acerbic Carla had a biting wit. The oafish Norm was a constant source of humor. And the intellectual yet consistently frustrated Frasier went on to success outside the show. But the character Ratzenberger played was an equally significant part of the show's success. 
Ratzenberger portrayed Cliff Clavin. Cliff was a know-it-all mailman who, despite nearing middle age, still lived at home with his mother. He liked to regale the other patrons with "little known facts" that made him seem to be smarter than he actually was. He had an eternal seat at the bar next to his best friend Norm. He was also a constant source of barbs from Carla. 
While Cliff was never the show's sole focus, he did have some memorable plot lines. One of his most endearing was his appearance on the show Jeopardy. It was a perfect combination – the ultimate know-it-all popping up on the show designed to test one's brainpower. Needless to say, he did not win. 
Ratzenberger's career is still going strong, but no matter how many movies or shows he appears in, he'll always remain tied to Cliff.