'Cheers': Eddie LeBec's Zamboni Death Started With Drama Behind-the-Scenes
Cheers was a fantastic sitcom. The welcoming Boston bar was home to a collection of colorful characters, from Cliff Clavin, the bar's know-it-all mailman, to bar owner Sam Malone, a former Boston Red Sox pitcher. Aside from the main cast, the show welcomed several guest stars during its 11-season run. Jay Thomas was one of those guests, playing the role of Carla's husband, Eddie Lebec. Fans were surprised when Eddie Lebec was suddenly killed in a freak accident, but later learned the real reason why the show gave Thomas the ax.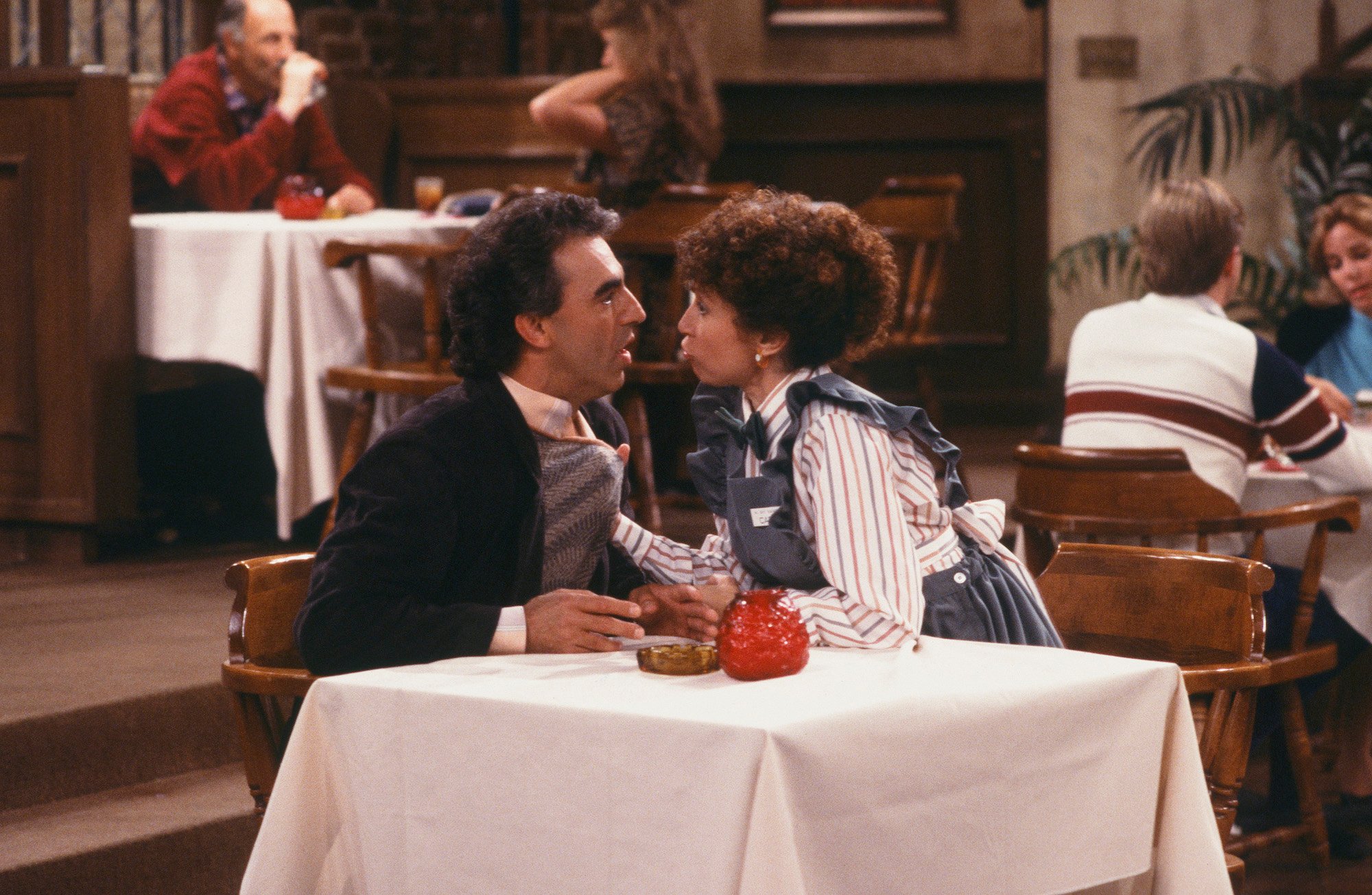 Who played Eddie Lebec on 'Cheers'?
The fifth season of Cheers brought hockey player Eddie Lebec into the Boston bar scene. Lebec meets Carla, Cheers' mean-spirited waitress, and eventually begins to date her. 
Lebec was a superstitious hockey player for the Boston Bruins. He believed his winning streak came to an abrupt end when he began dating Carla. The couple decides to break up so as not to ruin Lebec's career. They end up getting back together, but continue the pattern of breaking up before every Bruins game. By the time Lebec's character was killed on the show, he and Carla were married and had twin boys. 
Jay Thomas played the role of Lebec. He was a hilarious actor who also had a career in radio. Thomas began stand-up comedy when he was just 16 years old, and began working as an announcer and DJ in college, according to IMDb. The talented performer continued to hone his multiple talents in NYC as a DJ on a morning show, a stand-up comedian at a club, and an actor on Broadway.
Thomas made his TV debut in Mork & Mindy, playing deli owner, Remo DaVinci. He went on to star in Cheers and Murphy Brown, in addition to numerous films. He continued to work in comedy, radio, and acting for his entire life. Thomas died in 2017 after fighting cancer. 
What happened to Eddie? 
Eddie Lebec was suddenly killed off of the popular series after Jay Thomas made an unkind comment about Rhea Perlman (Carla) on his radio show. A listener called in and asked Thomas what it was like to be on Cheers. Unfortunately, his reply cemented the future for his character. 
The story is that Thomas said something like "It's brutal. I have to kiss Rhea Perlman," according to MentalFloss. Apparently, Perlman just happened to be listening. Before you could blink, Eddie Lebec was meeting his untimely demise getting squashed under a Zamboni. 
To add some comic relief to the tragedy, the Cheers writers had Carla discover that Lebec had a second wife and children. Guess who his second wife looked like? A certain waitress with a giant chip on her shoulder. 
Was 'Cheers' one of the most popular sitcoms of all time?
Cheers–the place where everybody knows your name–was one of the most-watched sitcoms in television history. Cheers ranked 8th on Business Insider's list of the "20 Best TV Sitcoms of All Time." The bar-based sitcom made the top 10 with other powerhouse comedies like Seinfeld, The Simpsons, M.A.S.H., and Friends. 
The popularity of the series may have had something to do with its simple plot and relatable setting. Sitting around the bar and bantering with your friends and colleagues after a long day at work is a pastime everyone can understand. The characters were each unique, with interesting backstories and hilarious senses of humor. The comic talent on the show was phenomenal, and kept audiences coming back to their living room to visit the Boston bar every week.