'Cheers': John Ratzenberger Said 1 of the Most Important Things About Comedy Is 'Knowing When to Shut Up'
Cheers is arguably one of the most iconic TV shows. Its talented ensemble cast of hilarious characters is among the most memorable. And one of the funniest of the bunch was the know-it-all postman Cliff Clavin. Portrayed by John Ratzenberger, he became one of the cast's most iconic characters that fans still talk about to this day.
The key to Cliff's funniness was Ratzenberger and his comedic ability. Here's the story of his career, how he played the character, and why Ratzenberger was able to bring Cliff to life through improvisation.
John Ratzenberger has appeared in much more than 'Cheers'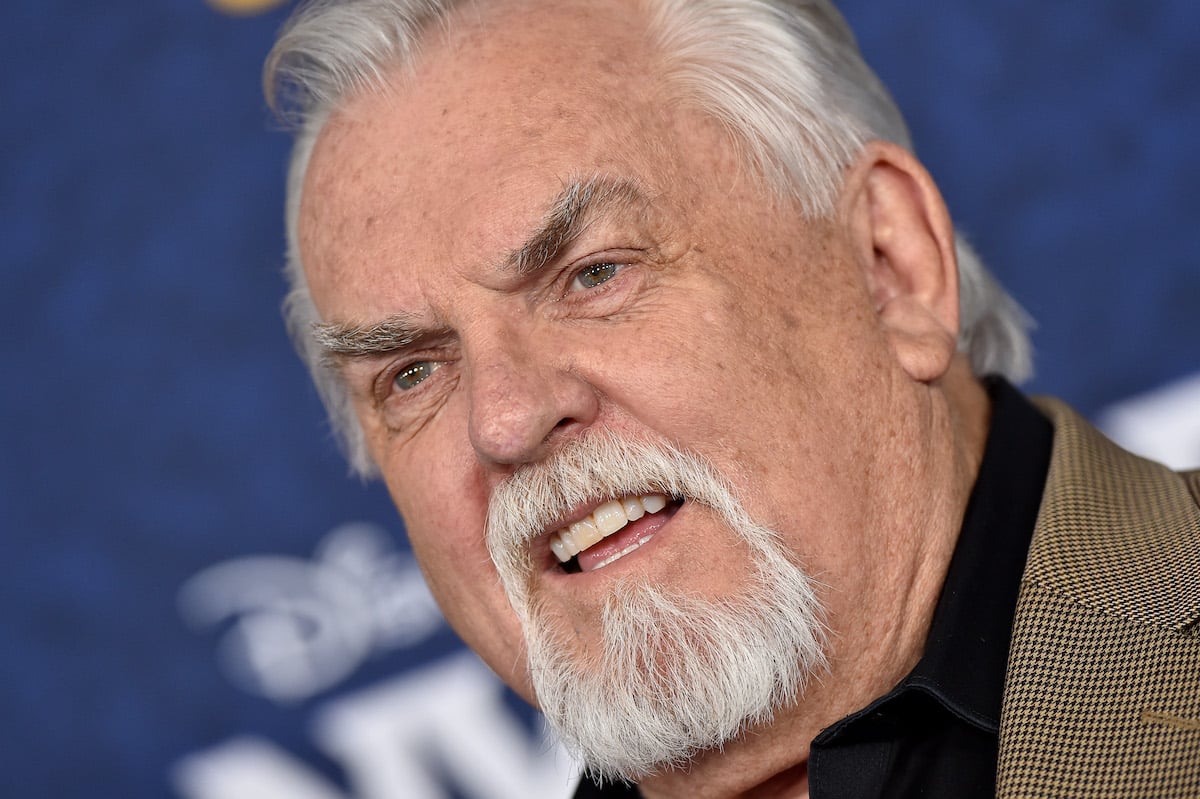 Though John Ratzenberger is best known for playing Cliff, he has appeared in many other films and TV shows. Outside of Cheers, Ratzenberger is recognized for voicing several characters in the Pixar universe.
Along with starring in every Toy Story film as Hamm, he has also voiced characters in every other Pixar production.
According to his IMDb profile, Ratzenberger has also had minor roles in other massive hits throughout the years. They include The Empire Strikes Back and Superman I and II.
But before he became a star, he came from humble beginnings. His career began as an improv comic performing in the troupe Sal's Meat Market.
Here's why Cliff Clavin was so funny
RELATED: 'Cheers': Sam and Diane's Wedding Never Aired — So Why Was It Filmed?
What made Cheers great was that it didn't rely on just one cast member. It was a true ensemble. The bartender, Sam, was the leader of the group, owning and operating the bar. The bartenders, first Coach and then Woody, provided humility and some charming, dumb humor. The server, Carla, was quick with a witty insult. And the barfly Norm always seemed to have a self-deprecating remark to go with his ever-growing bar tab.
Ratzenberger's Cliff was another one of those characters. Despite being something of a sad sack — a mailman who lived with his mom — Cliff fancied himself an intellectual. Brimming with faux authority, he'd serenade his friends at the bar with facts and trivia. The juxtaposition of a guy sitting at a bar all day in a rumpled postman's uniform acting as if he was a Mensa member made for a hilarious combination.
So how much of the character's success was due to the show's writing, and how much was Ratzenberger's performance? The answer is that both played a huge role, but producers gave Ratzenberger plenty of creative license.
Ratzenberger said this was one of the most important things about comedy
Cliff's ability to recite trivia (often proven to be false) stood out as one of his defining characteristics. According to Ratzenberger, the show's creative team allowed him a lot of freedom comedically to experiment with this facet. In an interview with the Deseret News, Ratzenberger indicated he was given a lot of room to improvise:
"After a couple of years on the show, they realized they could trust me not to mess it up … So little by little, they've let me just sort of run off. Because I know when to stop … It's easy to improvise comedy. It really is. But the art is knowing when to shut up and let other people talk. That's a hard thing to learn."

John Ratzenberger via Deseret News
What makes Ratzenberger's performance so remarkable was not only the lines he delivered but also how he let others have their moments to shine. It's why Cheers was such an effective show. No matter how individually talented each cast member was, the whole was greater than the sum of its parts.