'Cheers' Actor John Ratzenberger Has Voiced Over a Dozen Pixar Characters to Date
Almost every notable filmmaker has a trademark. If it's not a recurring theme or visual motif, it's a habit, such as Alfred Hitchcock's cameos in most of his movies. One of Pixar's trademarks is John Ratzenberger. Before Pixar, the actor was best known for a role on one of the most iconic TV shows.
Ratzenberger has played a part in every Pixar feature to date. Sometimes he's a key player, and sometimes he's barely in the background. But either way, he's always there.
Who is John Ratzenberger?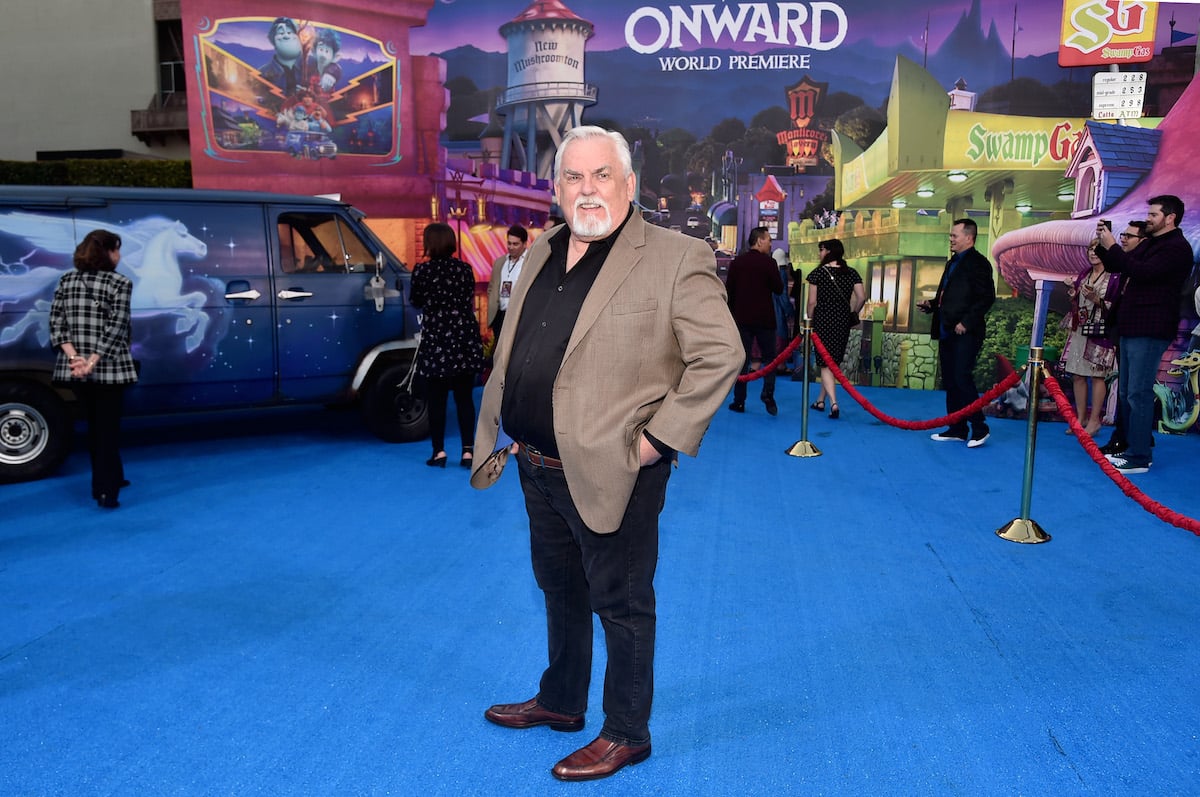 Ratzenberger's major claim to fame is Cheers. On the '80s TV show, which ran for 11 seasons, he played Cliff the mailman. George Wendt's Norm and Ratzenberger's Cliff were regular patrons at the bar. Cliff was known for professing to know more than he actually did. Ratzenberger initially read for a different part, but he suggested a change.
According to a 1985 article in the Leader-Post newspaper, Ratzenberger asked the producers if they had a "barroom know-it-all." The actor explained, "He was based mostly on a cop I knew in my hometown. All people who wear uniforms and have keys hanging from their belts tend to be that way."
But before anyone who knew who he was, Ratzenberger appeared in two big franchise films in the early '80s. In The Empire Strikes Back, he played one of the Rebels. And in Superman II, he played a NASA mission controller. He spent time in London in the early '80s, where those movies were shot.
Is John Ratzenberger really in every Pixar movie?
RELATED: 'Cheers': 1 Short Episode Was Requested By a U.S. Government Agency
To date, yes, Ratzenberger has been in all of Pixar's feature films to one extent or another, from Toy Story in 1995 to Soul in 2020. He's hard to spot in Pixar's latest film because his appearance is of the blink-and-you'll-miss-it variety. But the actor's official site, ratzenberger.com, says he's there. Granted, it's a minor part — "a quintessential annoyed New Yorker" — but he's there.
The first part Ratzenberger played was in the wildly successful Toy Story. He voiced the piggybank Hamm, known for his slightly naughty line, "All right, nobody look until I get my cork back in!" Since then, he's been known as Pixar's "good luck charm." And the charm seems to be working because most of the studio's movies are hits.
His appearance as Mack, the semi-truck in Cars, even had Ratzenberger cracking a joke at his own expense. During the end credits of the first film, when Mack is watching Cars-related parodies of Pixar movies, he complains that the studio keeps hiring the same actor repeatedly. Upping the ante, Pixar also makes sure to give Ratzenberger's characters the actor's eyebrows and/or trademark mustache. One could even argue his Soul character is Ratzenberger himself.
What does Pixar have coming up?
Pixar has three movies with scheduled release dates. Their next film, Luca, due out June 18, is about two boys who pose as humans but are secretly sea monsters whose identity is revealed when water touches them. Spring of 2022 will bring Turning Red, about a teenager who turns into a giant red panda whenever she gets excited. Finally, summer 2022 will offer Lightyear, kind of a Toy Story 4.5. This is the origin story of everybody's favorite space ranger, this time voiced by Chris Evans.
What Ratzenberger will play in these movies has not been revealed. But some version of Hamm would be fitting for Lightyear. Whatever the case, Pixar fans will be listening for him. Per IMDb, his next appearance in a Pixar project will be his reprisal of the Yeti in the upcoming Monsters Inc.-inspired Disney+ series, Monsters at Work.